Vladislav Ardzinba buried in his hometown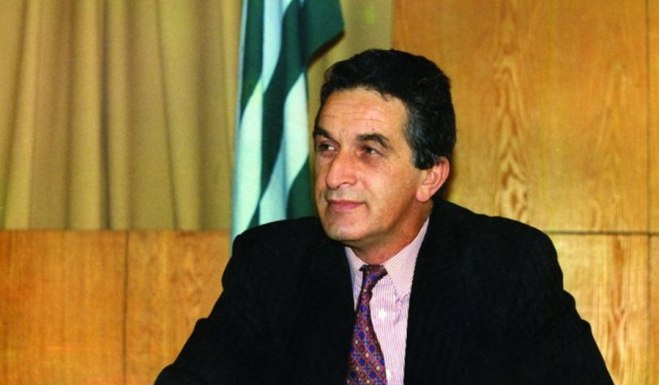 SUKHUM -- Abkhazia's first president Vladislav Ardzinba was buried at the Gumista Battle memorial cemetery in his hometown, Eshera, on Tuesday. The Gumista River, which was the frontline in the armed conflict of 1992-1993, can be seen from there.
Thousands of residents of Abkhazia visited Sukhum to bid farewell to Ardzinba.
The ex-president, 64, died at the Moscow Central Clinic early in the morning of March 4. Abkhazia had three days of morning on March 7, 8 and 9. State flags were down half-mast, and all amusement TV and radio programs were cancelled. Instead, the channels screened documentaries about the first president who led the republic at the most difficult times. The ex-president's portraits were on display at all plants, organizations and schools, and live flowers were laid.
Russian Ambassador to Abkhazia Semyon Grigoriyev regretted that he had not met with the great person, "who served his country at the crucial moment."
South Ossetian President Eduard Kokoity presented his condolences. "The life of hero and patriot Vladislav Ardzinba will be an example for the next generations. Ardzinba led the country to victory at the most severe moment. The unity of people and the prosperity of Abkhazia would be the best way to remember him," Kokoity said.
---
Photo Album
In Memoriam Vladislav G. ARDZINBA: http://gallery.abkhazworld.com/#8.13