Abkhaz Independence Leader Dies, by Anaid Gogoryan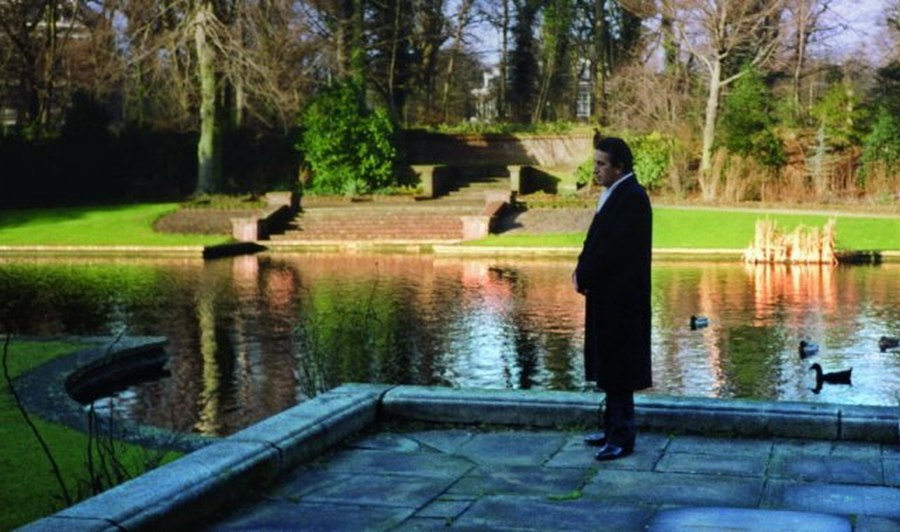 IWPR, Caucasus Reporting Service
Territory unites to mourn Ardzinba, though divisions remain.
By Anaid Gogoryan in Sukhum (CRS No. 535, 12-Mar-10)
Abkhazia has united to bury Vladislav Ardzinba, the man who led it to victory over Georgian forces, but opposition activists say the republic's new leaders are betraying his legacy.

Ardzinba, who died in Moscow aged 64, was buried on March 9 with tributes from all over Abkhazia, which was recognised as independent by Russia in 2008 after 15 years of self-declared statehood.

He was elected chairman of Abkhazia's Supreme Soviet in 1990, when the Soviet Union still existed but after clashes between Abkhaz and Georgians had already sown the seeds of the war that would break out in 1992.
"Vladislav Ardzinba's services to the people of Abkhazia are priceless," Sergei Bagapsh, his successor as president of the Black Sea statelet, said.
"I do not know what harmed his health so seriously - the desperate inhuman weight of the long, difficult work of a head of state and leader of a nation, or the actions of our enemies, but it happened. Even overwhelmed by illness, Vladislav Grigorevich Ardzinba remained his true self until the last minute."
His death united the authorities and the opposition for the first time since 2004, when the election to replace Ardzinba – who was in poor health for the last decade of his life – was held. They stood together to praise his role in Abkhazia's fight for independence, but the opposition criticised his successors for endangering his achievements.

The concerns of the opposition have been heightened by the ever-growing influence of Russia since it recognised Abkhazian independence after the Russian-Georgian war.

Moscow now helps to control Abkhazia's border with Georgia; has a garrison on Abkhazian territory; controls the railway that runs through Abkhazia; and also has the right to search for oil off its Black Sea coast.

Although all politicians in the region agree that Abkhazia has no choice but to depend on Russia for trade, investment and protection, the opposition says Bagapsh has gone too far in handing over so much of the republic's riches to its powerful northern neighbour.

Gennady Alamia, who was Ardzinba's deputy in the Supreme Soviet, said the first president would never have gone so far.

"He would of course have decided all of this differently," Alamia, author of the book The Epoch of Ardzinba, said.

"Maybe Russian investors would have worked with our railways, but on terms that would not have threatened the strategic interests of our country. He always looked to the future. The nation was able to raise a man like Ardzinba, but with him could die our independence and freedom."

He stressed that he did not oppose Abkhazia working together with Russia, but said that short-term tactical ploys could harm its long-term future.

"They tell us that we can't develop the airport and railway ourselves. This leads to the fact that we can't do anything but run our own government. How could we talk about freedom and independence then?" he said.

"If we're agreeing to a joint venture, the controlling stake must belong to the republic. I am pro-Russian myself. Russia guarantees our safety, so we can make concessions, but not to this extent.

"Vladislav Ardzinba knew that you had to make concessions to resolve something, but he also knew that endless concessions could only lead to destruction, just as not making concessions does."

Although his opinions find support among many people in the cafes of Sukhum, where veterans of the war against Georgia grumble that their interests have been overlooked in favour of businessmen from Moscow, they are firmly rejected by officials.

Nugzar Ashuba, speaker of parliament, said the current government had maintained the policies of Ardzinba.

"To develop, and to be truly sovereign and independent, we need to be economically developed," he said, adding that joint ventures brought more good to the country than harm.

"I can agree with the opposition that we need to seriously discuss all these questions. We need to find a consensus. The railway must work, people must be confident that this is to their benefit, that there will be no problems with the railway's operations, or in the exploration for oil, or privatisation, or in other issues that we are determined to resolve."

The few independent commentators in Abkhazia see benefits in both arguments, but say that most of the debates are restricted to the elite. Spartak Zhidkov, one such independent expert, agreed that Abkhazia would become increasingly dependent on Russia.

"The penetration of Russia into Abkhazia could threaten some parts of the Abkhazian elite, but Russia is currently the only partner that can offer Abkhazia economic cooperation and development," he said.

"The reality is that no other small or big power can offer any other kind of cooperation, and in Sukhum they know this very well. Ardzinba's departure from the political scene in 2005 did not cause any changes to Abkhazia's external policy.

"Bagapsh's policy today is a continuation of Ardzinba's policy. Vladislav Ardzinba would probably have met Russia's demands but could have explained more successfully to his people why it was necessary."

Anaid Gogoryan is a correspondent with Chegemskaya Pravda.
Source: IWPR