The first president of the Republic of Abkhazia, Vladislav Ardzinba has passed away.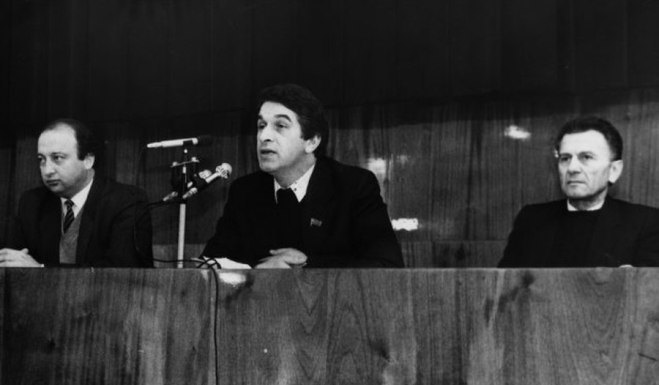 SUKHUM -- The first President of the Republic of Abkhazia died at the Central Clinical Hospital in Moscow overnight to Thursday.
Severely ill Ardzinba was brought to the Central Clinical Hospital in Moscow on February 26. The first Abkhazian president was 64 years old.
Vladislav Ardzinba was born on May 14, 1945 in the village of Eshera, Sukhum region. A specialist in history and culture of the peoples of ancient Asia Minor, doctor of historical sciences, professor, corresponding member of the Abkhazian Academy of Sciences, he engaged in big politics in the late eighties amid the upsurge of the national liberation movement in the republic.
In 1989-1990 he was a people's deputy, a member of the Council of Nationalities of the Soviet Union Supreme Council. In 1990-1994 – the chairman of the Abkhazian Supreme Council. In November 1994 Ardzinba was elected as Abkhazia's first president and has been in the presidential office until 2005, when he had to leave the post due to a severe disease.
Ardzinba is the author of more than 40 scientific works. He is awarded with the Abkhazian supreme state medal – the First Degree Order Akhdz-apsha, the medal of the Hero of Abkhazia and the South Ossetian supreme state Order of Honour.