Larisa Akhuba: Every year, Abkhazia is home to an increasing number of centenarians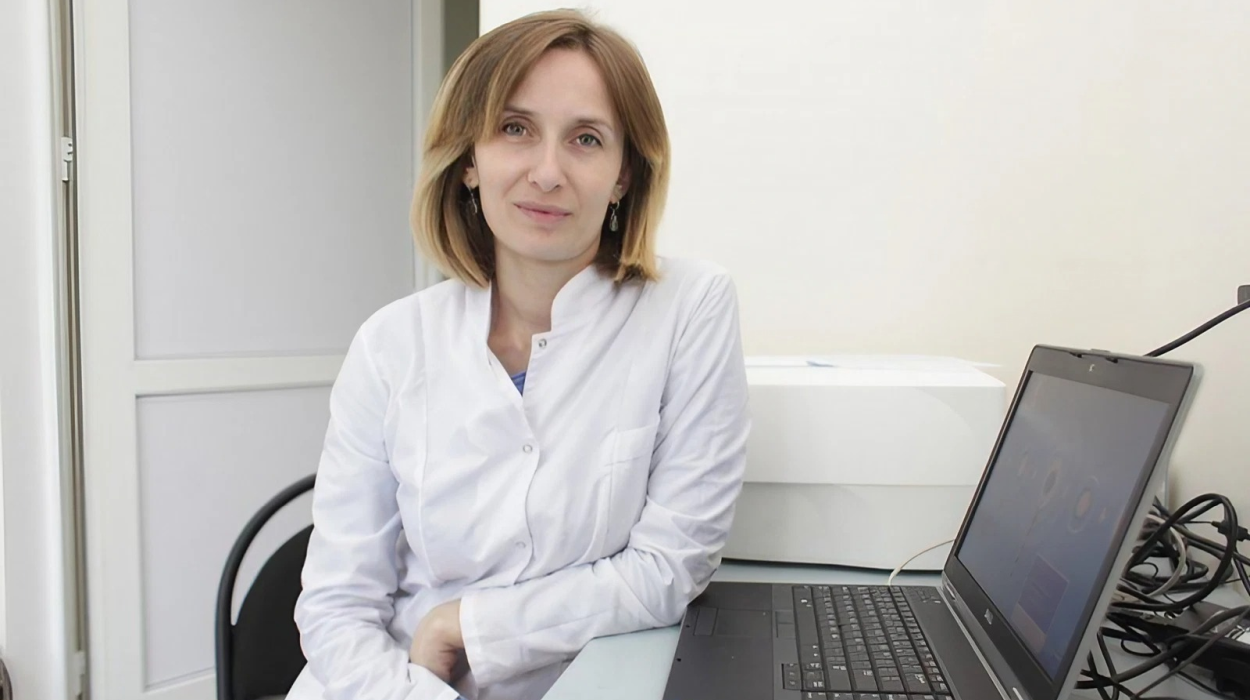 Anaid Gogoryan | Ekho Kavkaza ― Abkhazian scientists have been researching the phenomenon of longevity since 2017. A large-scale investigation was put on hold due to the pandemic, but this year, the research has resumed. Larisa Akhuba, the head of the biochemistry research laboratory at the Research Institute of Experimental Pathology and Therapy, spoke to Ekho Kavkaza (Echo of the Caucasus) about the project's details.
"Larisa, can you tell us about the project that has been underway for several years now? It was put on hold due to COVID-19, but you have since resumed work."
― The topic of longevity is understandably pertinent to Abkhazia. It is a region renowned for its population's active longevity. It has been studied from this perspective multiple times, but due to a lack of research for many years, not all previous results were shared with local specialists. This area seemed very relevant to us. It was proposed for large-scale research by our director Zurab Mikvabiya, although there were already works in this area. A dissertation by Teona Kalandia was defended, but a comprehensive survey of centenarians hasn't been conducted for many decades in Abkhazia. We decided to initiate this study, leveraging all our capabilities and resources, with the participation of local specialists. Before COVID-19, we would travel with a more extensive team, which included a therapist, a neurologist, and a psychologist. Now, we are gradually restoring this large crew. Currently, we are focusing on laboratory and instrumental methods of examination. Dr Astanda Osiya, a cardiologist, has also joined us. We are examining centenarians, people over 90 years old. We have some centenarians whom we are studying for the second time. These are people who are already 100 years old. Every two to three years, we examine some patients and track their condition over time.

"Could you explain the phenomenon of Abkhazian longevity?"
― We're investigating not only Abkhazians. We also have long-lived individuals from other nationalities, and their numbers are about the same as those of the Abkhazians. There are dissertations being prepared, and to suggest there is a single answer to this question would be incompetent. From a genetic perspective, certain features have been identified. From the standpoint of biochemical exchanges, peculiarities have also been found. There is a substantial focus on socio-aspects and access to healthcare.
"How many long-lived people are there in Abkhazia?"
― I can't give you exact figures because such statistics aren't kept on the number of people over 90 years old. Together with the Ministry of Social Security and Demographic Policy of the Republic of Abkhazia and regional leaders, we are attempting to compile our own lists. We're even using social networks to locate individuals over 90 who are willing to participate in this examination. At the moment, we're visiting people over 90 in the city of Sukhum almost every week. These interactions all occur through acquaintances, contacts, and our doctors who these patients reach out to.
Roughly how many people are on your lists?"
― There's no such list. I'm responsible for a certain district, for example, Ochamchira, and a certain number of villages. I count around 20-30 people, say, in the village of Chlou, but not all these people live at their registered address. These lists often include people who are no longer alive because we receive lists from the previous year, and they're updated at the end of the year. So, it's a complex question, and I don't think there's anyone in Abkhazia who can answer it.
+ Abkhazia: Ancients of the Caucasus (Healthy at 100), by John Robbins
+ Outliving the Century: the story of a centenarian woman from Djgerda
+ Toast to Longevity: Gal Resident Celebrates 112th Birthday
How many people are participating in your study?

― No one is permanently participating. We arrive, examine the person, and then leave.
What do you focus on?

― It's a large-scale study encompassing a broad spectrum, from memory checks, microcirculation to an immense quantity of laboratory investigations, including general analysis, genetics, coagulogram. This is due to the participation of a large number of specialists, so it's a comprehensive study on a level that has never been conducted in this field before.

Based on the preliminary results of the study, can you draw any conclusions about what factors contribute to people's longevity?
― There are many factors. Most of the people we speak to lead an active lifestyle. Many of them live in large families, where their opinions are valued and respected. This sense of being needed and respected also contributes to a person's lifespan. We recently visited a 91-year-old who is still working. Being needed in the family and at work significantly impacts the length and quality of life, which is why we speak about investigating active longevity. We are not simply interested in lifespan. These individuals need to be relatively healthy to be considered active.
How old was the oldest person you have interacted with?
― I personally didn't go on this visit, but we met someone who was 111 years old. I did visit a 104-year-old woman, though. She was an amazing lady. We probably exhausted her with all our questions and the survey we were filling out with her. When we were leaving, she was upset that she hadn't been able to offer us anything. We were brought back and seated at the table. Even at such an age, she was worried about upholding the rules of hospitality. All of them are generally very kind to people, so that's also a distinctive trait. We almost never encounter any negativity from them. The atmosphere within these families is also very warm and welcoming.
Do the majority of the long-lived individuals live in villages or cities?
― The study hasn't finished yet, but it appears that city dwellers are more prevalent.
When do you plan to conclude the study?

― The project was initially planned to last five years. However, due to the delays caused by COVID-19, it will be extended. It's likely to continue for several more years because it remains a relevant topic. We can't possibly cover all aspects in one or even five years since this is a subject of global research. The question of life extension has been interesting people for decades. I believe that collectively, we will manage to examine the maximum number of long-lived individuals. The pleasing aspect is that our lists are getting longer each year. The number of unexamined long-lived individuals will increase each year, so we will strive to reach out to each one.
This interview was published by Ekho Kavkaza and is translated from Russian.