House for an architect: how a repatriate, Shabnam Marshan, found herself in Abkhazia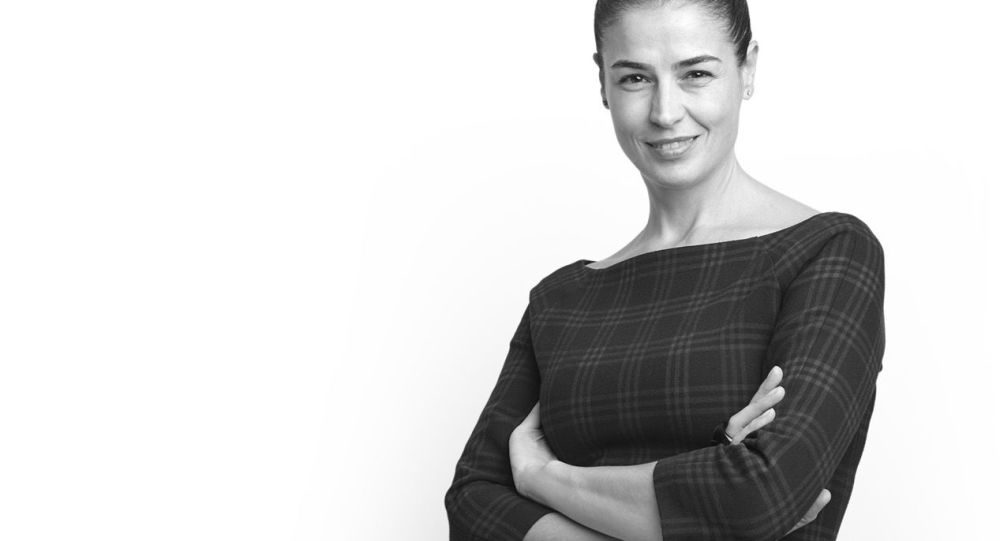 Architect Şebnem (Shabnam) Marshan from Turkey decided to stay in Abkhazia forever after spending two weeks here. As for what made her return to her historical homeland and how the life of a repatriate in the 'Land of the Soul' turned out, you can find out more here.

On New Year's Eve several years ago a studio of architecture and design was opened in the centre of the capital of Abkhazia. Large glass windows, bright curtains and unusual lighting attracted the attention of all passers-by.
Father's last request

A repatriant from Turkey, Shabnam Marshan, has been living in Abkhazia for more than five years. She first visited the historical homeland with her family in 2013.

"In childhood, our parents talked a lot about our historical homeland, and talking in Abkhaz was often heard in our house. My late father Osman-Nuri Marshan asked us to go to Abkhazia, and we decided to fulfil his last request," says Shabnam.

In Abkhazia, the Marshan family was met by a representative of this clan, Dmitri Marshan.

"We arrived at night, we were very tired and went to get some rest. It's hard for me to find the right words to describe the feelings that I felt when I woke up in the morning. After waking up, the first thing I told my mother was that we should live here. Seven years have passed since my first visit, but I still can't forget that morning in Abkhazia," says the repatriant.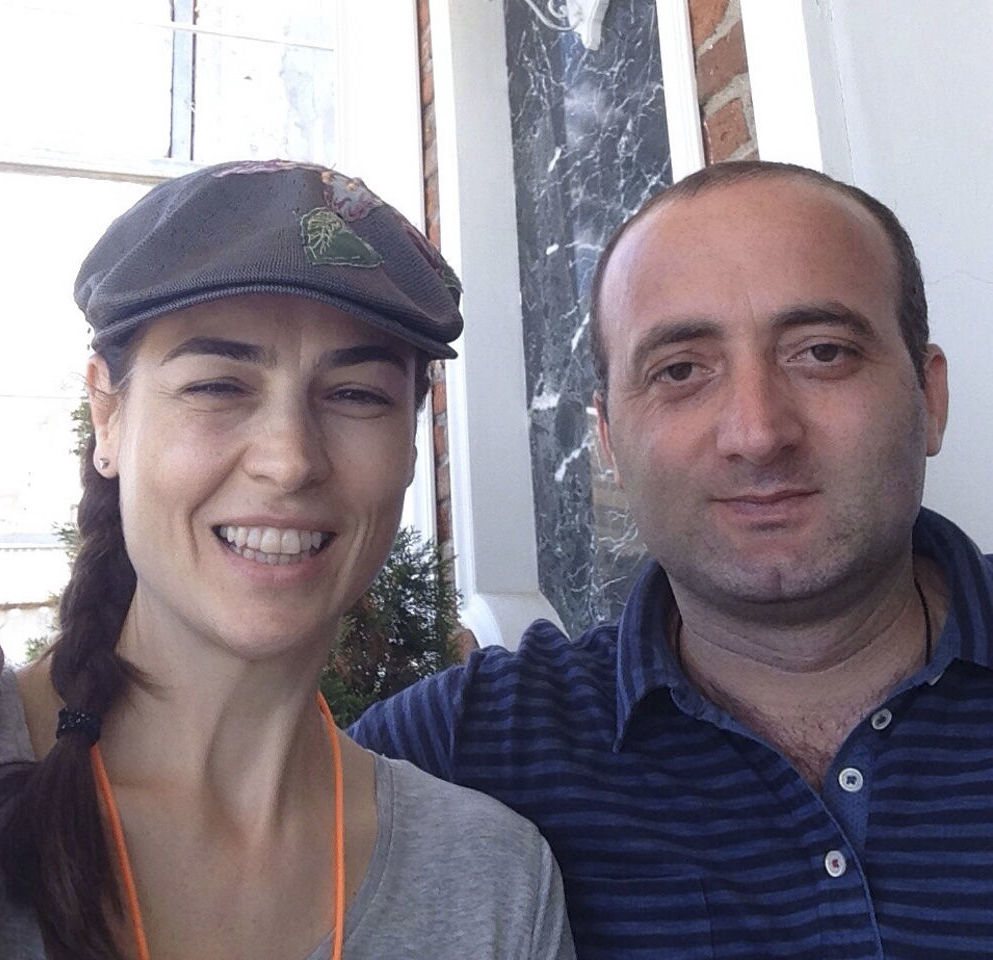 Shabnam Marshan and Dmitri Marshan
New home

After spending two weeks in Abkhazia, the Marshan family returned to their measured life in Turkey, but Shabnam made a firm decision to move over to their historical homeland.

Dmitri's father Zurab Marshan suggested that Shabnam move to his house and live as one big family.

Having settled into accommodation, Shabnam decided to work according to her profession and open a design studio in Sukhum.

At the beginning of 2015, she found herself an office-building and began restoration; in 2016 the office was ready.

"I didn't have problems with the move, but there were difficulties with communication. I didn't know Russian, but I understood Abkhaz a little. In Istanbul I was better orientated than in Sukhum, I knew how everything was arranged there, how to arrange my work. In Sukhum, after the opening, I did not advertise my studio. I wanted to understand people, their tastes and preferences, what they like and what not," Marshan recalls.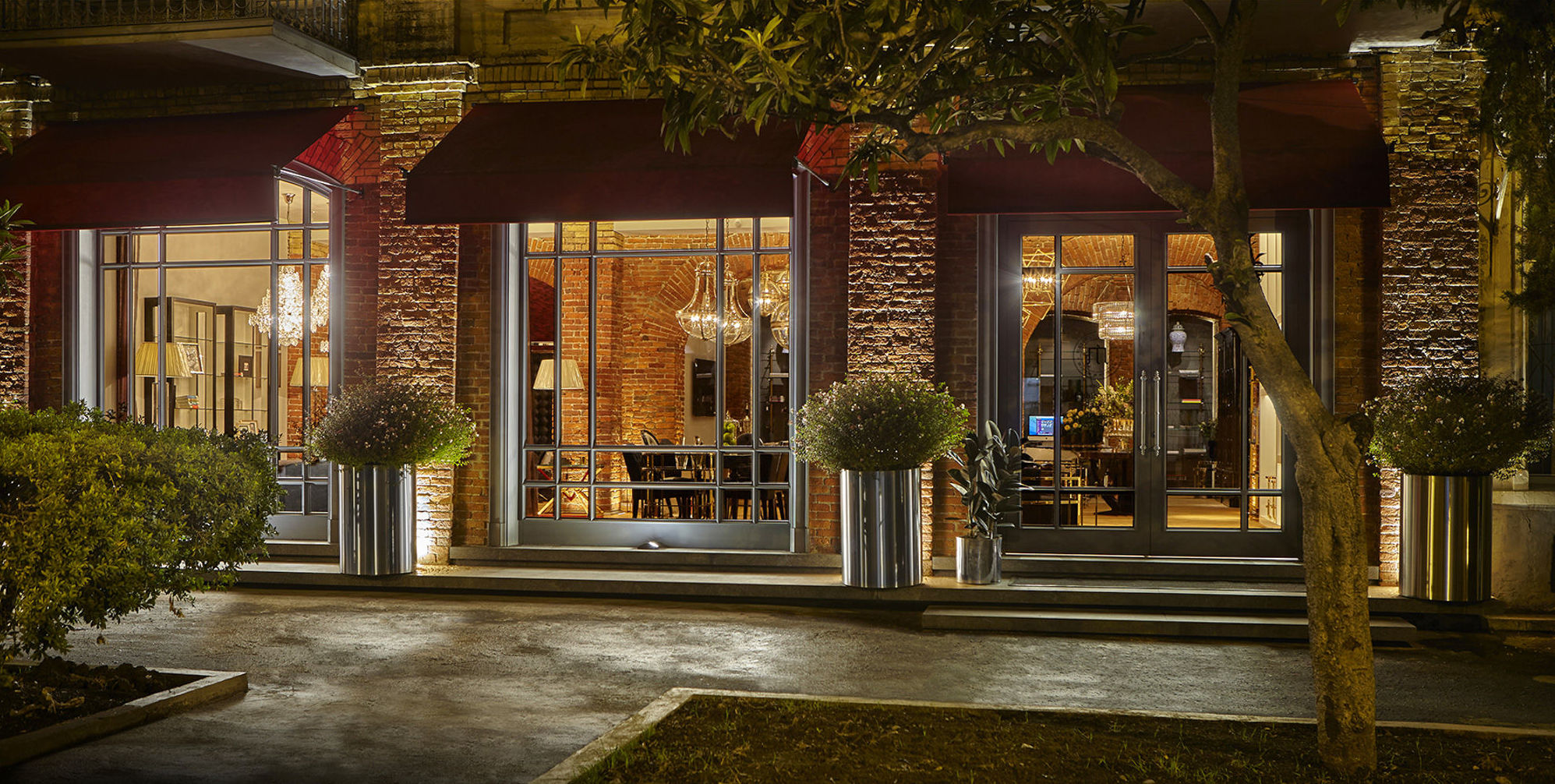 Studio of Architecture and Design

"The people's reaction to the design studio was 'amazing'," says Shabnam. Local residents left positive reviews, which gave her strength and dispelled any doubts about the correctness of the decision to move.

"I will not hide it, but sometimes I wondered whether I had done the right thing. But good people surrounded me and gave me much support. There is an amazing moment that I would like to share. I notice character-traits that are characteristic of me in people, and I understand that they are genetically embedded in the Abkhazian nation. These characteristics of temperament are not found in anyone in Turkey and abroad. When I meet people in the city, I see in them a kind of light, something native, which inspires, and I understand that I did the right thing by staying here. We are alike and I'm comfortable living here," says Marshan.

From the history of the Marshan family

Before the 'Great Exile' [sc. the 19th-century migration of North West Caucasian peoples to Turkey after Russia's 1864 victory in the Caucasian War – trans.] Shabnam's great-grandfather Khrips Marshan lived in the high mountain-village of Tsabal. She says that her great-grandfather did not want to leave his country, but circumstances forced him to leave Abkhazia.

Khrips migrated to Turkey with his young wife and settled in the city of Rumeli. They lived there for many years and had six children. Then Shabnam's great-grandfather with his big family moved to Istanbul. The children of Khrips were already adults; many started families and went their own ways. At that time, the Abkhazian village of Dziuda was built not far from Eski-shehir. And Shabnam's grandfather now gathered his family and settled in this village.

Shabnam prepared materials about her family for our interview. The sister of the repatriant sent a book in electronic form which sets out the family-tree of all representatives carrying the surname Marshan. This tree was composed by Shabnam's father so that representatives of the family would not lose their roots and might continue to maintain contact in Turkey. In the book, the names of those who were born in Abkhazia before the 'Great Exile' are highlighted in black; those who were born already in Turkey are in blue.
"Women's names are not usually written in a family-tree, but we decided to write them down in order to know how many of us there are and where each of us is," Shabnam Marshan noted.
Today, already the fourth generation of the Marshan family lives in Turkey. But the Marshan family continues to abide by Abkhazian traditions and customs. Shabnam's parents tried to preserve their native language and instill a love for their children in Abkhazian culture.
"Our parents often told us about our ancestral village of Tsabal. We followed all the rules of Abkhazian etiquette and well knew all the intricacies of 'Apswara' [Abkhazian way of life in general – trans.]. They explained to us the concept of 'Alamys' [Conscience – trans.], that, representing the face of the family, we should behave modestly and in a dignified manner. To preserve Abkhazian culture, only marriages were contracted between Abkhazians. There are no representatives of other races in our family," Shabnam tells us.

Abkhazian life

Shabnam was born and raised in Turkey, studied in Istanbul and worked in Italy for a long time, but she found herself in Abkhazia. She dreams of building a home here and moving her entire family to Abkhazia.
In Abkhazia, Marshan is engaged in architectural and interior-design projects; she also restores ancient buildings.
The architect wants to work more with youth. She has internships for young specialists who have recently graduated from the university.

"Young people should gain experience and look for more opportunities and prospects for their development," she says.

Due to her schedule, Shabnam has limited free time, but, according to her, she would like to help young architects and designers more and share her experience so that the appearance of her native Abkhazia might be even more beautiful.
This article was published by Sputnik Abkhazia and is translated from Russian.