Abkhazian business with a French accent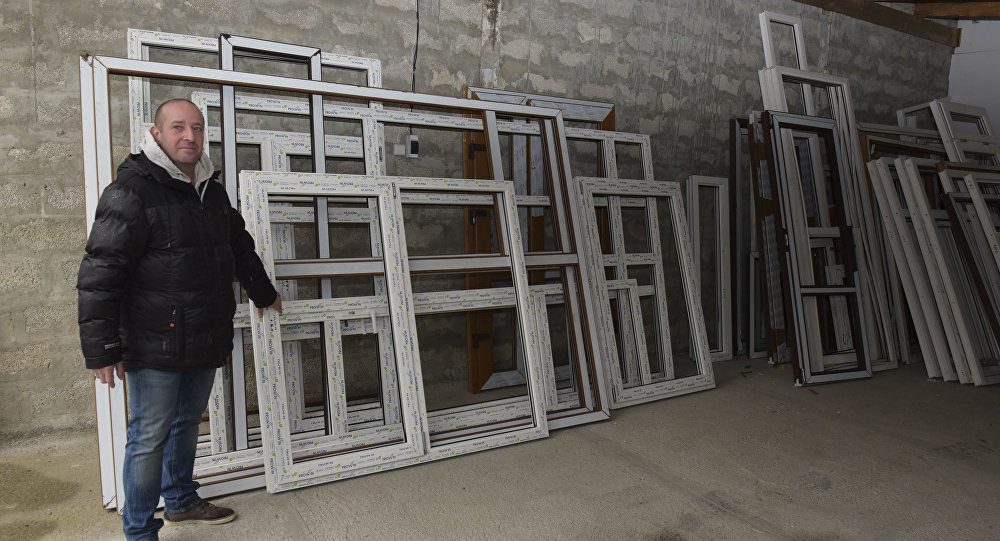 Astanda Ardzinba
Jean-Marc Danto from the city of Saint Nazaire in France came to Abkhazia in 1997 to build schools as part of a humanitarian mission of an international organisation; however, circumstances developed in such a way that the French engineer remained forever in the republic, where he founded a successful business.
Jean-Marc Danto arrived in Abkhazia nineteen years ago in 1997 as part of the humanitarian mission of the international organisation "The Action Against Hunger". A working-trip to a small unfamiliar country, which was supposed to last only two weeks, radically changed the life of the French civil engineer.
"I was at that time in Angola, where I participated in the construction of a hospital. Quite unexpectedly, my work was interrupted – an engineer was urgently needed to draw up estimates for the restoration of 18 schools in Abkhazia under the UNHCR (Office of the United Nations High Commissioner for Refugees) project. I then and there left Luanda (the capital of Angola - ed.) for Tbilisi and from there to Sukhum," Jean related.

The 'Action Against Hunger' NGO in Abkhazia. See photos by Bernard Bisson (1998)

+ The Blockade of Abkhazia
Born in the small port-town of Saint Nazaire in southern France, he graduated from the University of Nottingham in the UK. After university, Jean began to design and build ships in his home-town. But he preferred travel and work in an international humanitarian organisation to a career in shipbuilding.
The 25-year-old young man, setting out for Sukhum, had no idea where he was going. Until then, Jean had not even heard of Abkhazia.
"To be honest, my first impressions of Abkhazia are very vague," our interlocutor admits. "In Angola, I caught malaria just before leaving, and I first came to Abkhazia with a temperature of forty degrees on my birthday," the engineer shared his memories.
After completing the organisation's assignment in two weeks, Jean was about to leave, but the project was very quickly approved, and he was asked to stay for another three months to start construction until the organisation found another engineer. He stayed in Abkhazia for a year.
"In 1998, new problems began in the Gal District; many refugees crossed the Ingur River," continued the engineer, as he shared his memories. For Jean, this meant the beginning of the construction of refugee-camps in the Zugdidi region. But after a year and a half, new humanitarian projects brought him back to Abkhazia. Then everything was decided by fate – having met his future wife, an Abkhazian, he firmly linked his life with this country.
Here he tried to open a construction company, which in practice succeeded, but the work did not progress further than completing several orders. After that, Jean worked for several years at the HALO Trust (an international organisation dealing with the disposal of mines and ammunition).
Today Jean and his wife are raising three children and expanding their business - the production of window-systems. His company quickly gained approval and recognition from clients, and over the years took a leading position in the market. The company not only produces metal-plastic windows, but also supplies raw materials purchased in Russia and Europe to smaller producers of the republic.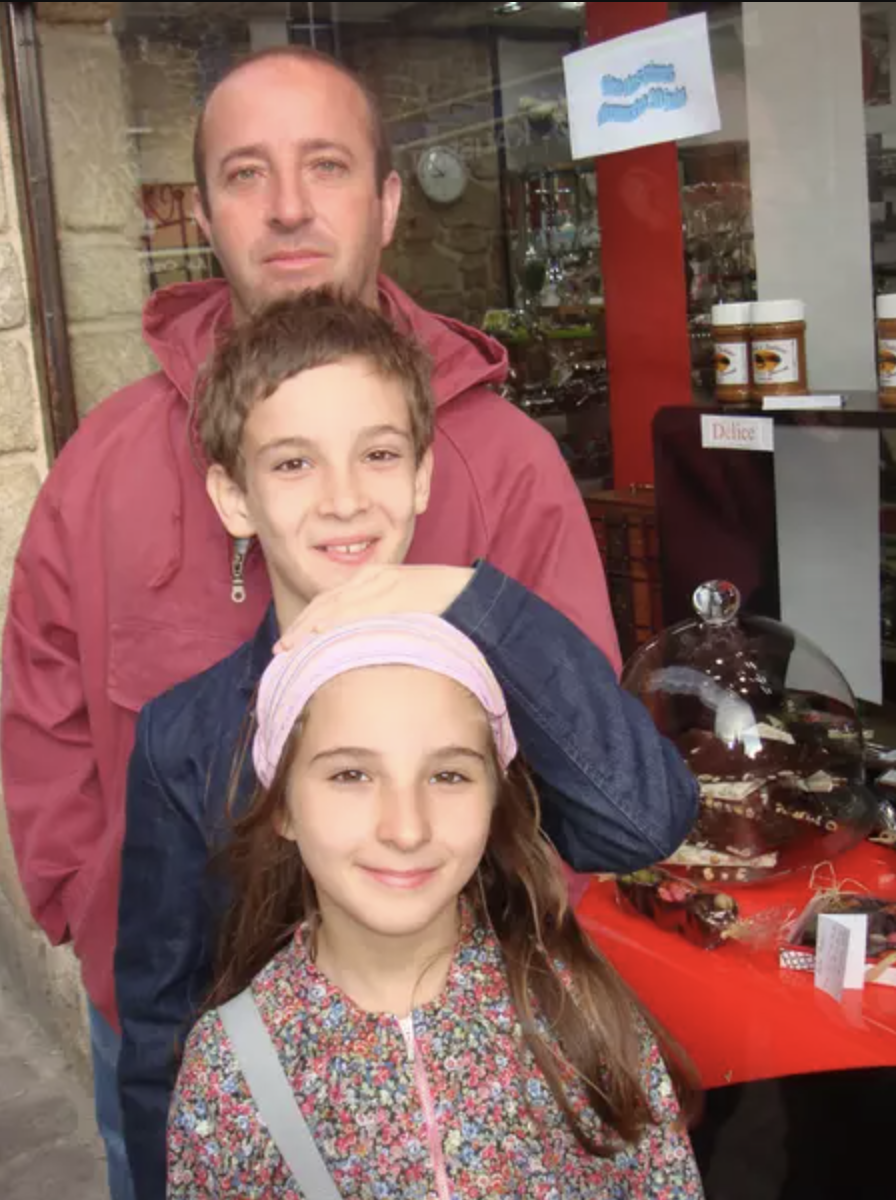 Jean-Marc Danto with his children
"We were just sitting in the evening with our current partner and talking. He was working at a similar company for the manufacture of window-systems at that time. We talked and began to talk about why we too should not open one up. This area is associated with my profession as a builder," he said. Jean about the idea of creating a company. 
The partners studied the technology of manufacturing window-systems on the Internet; in Sochi, they purchased handicraft-machines and raw materials for several orders. This was the beginning of the formation of one of the largest firms in the development and production of window-systems in Abkhazia and in the south of Russia.
Jean gives our film-crew a tour of the plant, which is located in the vicinity of Sukhum in the village of Achadara. The office of the company and two large workshops are located here for the production of glass-units and window-frames. There is a small pool in the courtyard, which our interlocutor demonstrates with special pride, and explains that recently his company has acquired mastery in this direction as well.

"This is very profitable today. More and more residents of Abkhazia are beginning to install swimming pools in their yards. It is not surprising, because Abkhazia is a tourist-country, and holiday-makers need a pool, no matter how near the sea," he says.
"The company employs forty people, including repatriates from Syria and Jordan. All production is mechanised; huge machines do the most difficult work, whilst the human task is to exercise control," Jean explained.
"It turns out that a foreigner can build a successful business in Abkhazia?" I ask.
"Not really," Jean replies, explaining, "my partner is my wife's cousin; it was much easier for us together. One foreigner cannot build all this. You know better than me what problems he may face."
"At the same time," he continues, "in Abkhazia, start-up entrepreneurs have enormous opportunities."
"Firstly, a lot of niches are not yet occupied, and there is a need for the production of certain goods. Secondly, here you can start a business with a small amount of capital, whereas in Europe, for example, it is impossible — without a big backing and huge financial means, you will never start such a business there," our interlocutor said.
Jean admits that today he no longer feels like a foreigner in Abkhazia and is completely at home. Here he has a job he loves, friends and family — two sons and a daughter, Zhana, of French descent, who go to an Abkhazian school and are fluent in their mother's native language. Jean himself already understands Abkhaz and speaks a little. This knowledge helps him when he communicates with relatives, and when he does homework with children.