Growing Needs: Inside the Dzyguta Dog Shelter's Call for Help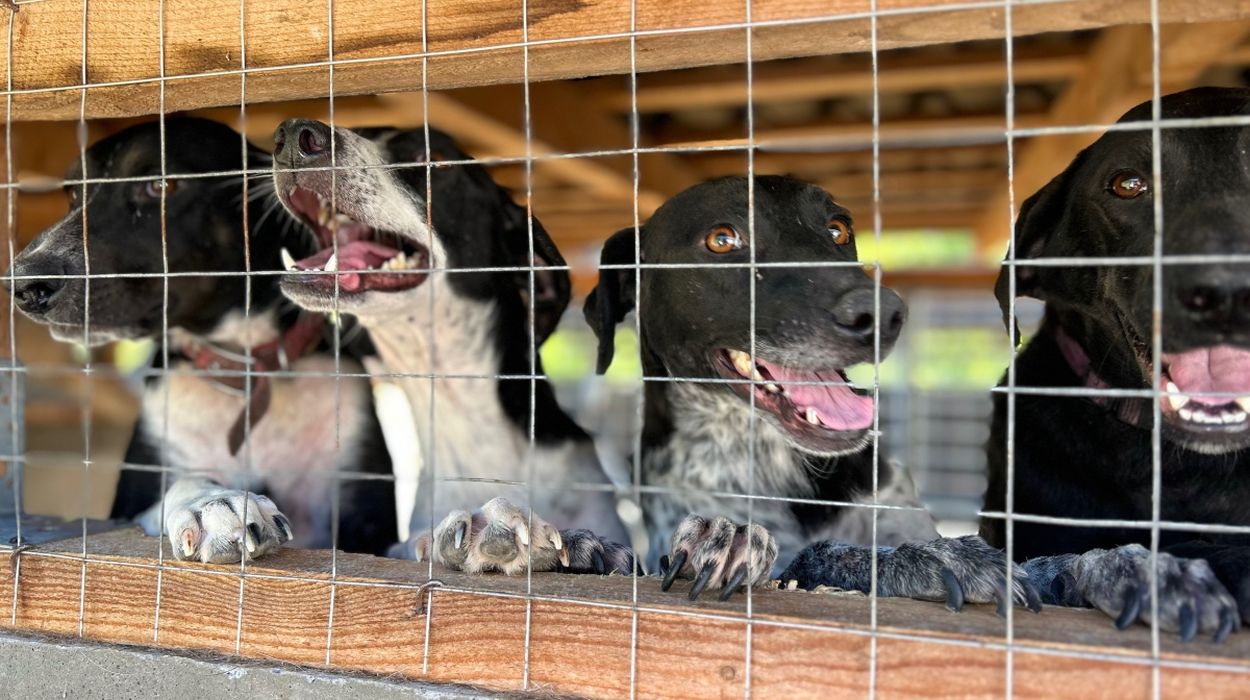 For more than a year, the village of Dzyguta in the Sukhum district has been home to a stray dog shelter, made possible through the financial backing of the Sukhum Administration.
Viola Berzenia, the shelter's manager, spoke with Apsnypress about the shelter's current challenges and progress.
The charitable foundation "Hope" sparked the idea for the shelter. This vision gained the support of the capital's administration.
"There's been a growing concern due to the increasing number of stray dogs in various Abkhazian cities. Their numbers escalate every year, emphasizing the pressing nature of the issue. To address this, we built our shelter in a space provided in Dzyguta. Currently, we house 45 dogs across 16 kennels, 15 large and one small. Unfortunately, we've reached capacity and can't accommodate any more animals," she shared.
When asked about the adoption rates from the shelter, Viola explained, "Pedigree dogs, like German Shepherds, Kurzhaars, and Doberman mixes, are adopted almost instantly. The rest, though equally wonderful and capable guardians, remain with us. Rest assured, they are vaccinated and parasite-free."
The shelter, which initially flourished with a veterinarian and two dedicated staff members — aided by volunteers — is now facing staffing challenges.
"In our early days, we had a robust team. They'd come in daily to care for the dogs, cleaning and ensuring their well-being. But now, only one person is in charge, and he's soon taking sick leave," Viola conveyed, adding, "While we've approached locals with job offers and a promise of a 15,000 ruble salary, the distance from the city has deterred many, including potential volunteers."
+ Unlicensed for travel: how the quarantine and border-closure have affected dogs from the Topa shelter
+ New Animal Welfare Bill Aims to Protect Stray Animals in Abkhazia
+ Abkhazian Parliament to Deliberate on Animal Treatment Legislation
The shelter is actively seeking a veterinarian and additional hands for maintenance and dog-walking tasks.
"Together with my husband and our assistant, we strive to maintain the dogs' well-being. Our facility is equipped with amenities for staff comfort — a lounge, restroom, shower, and even a small operating room for emergencies," the manager pointed out.
Expressing her gratitude, Viola mentioned a generous refrigerator donation by the Sukhum City Assembly deputies, which is now used to store essential medications.
"While we're equipped in terms of food supplies, we're feeling the pinch with medication shortages," she emphasized.
Those wishing to support the shelter can contribute through food and medicine donations, or by volunteering their time to walk the dogs.