"This day was very sad - 14 August 1992, when the war began."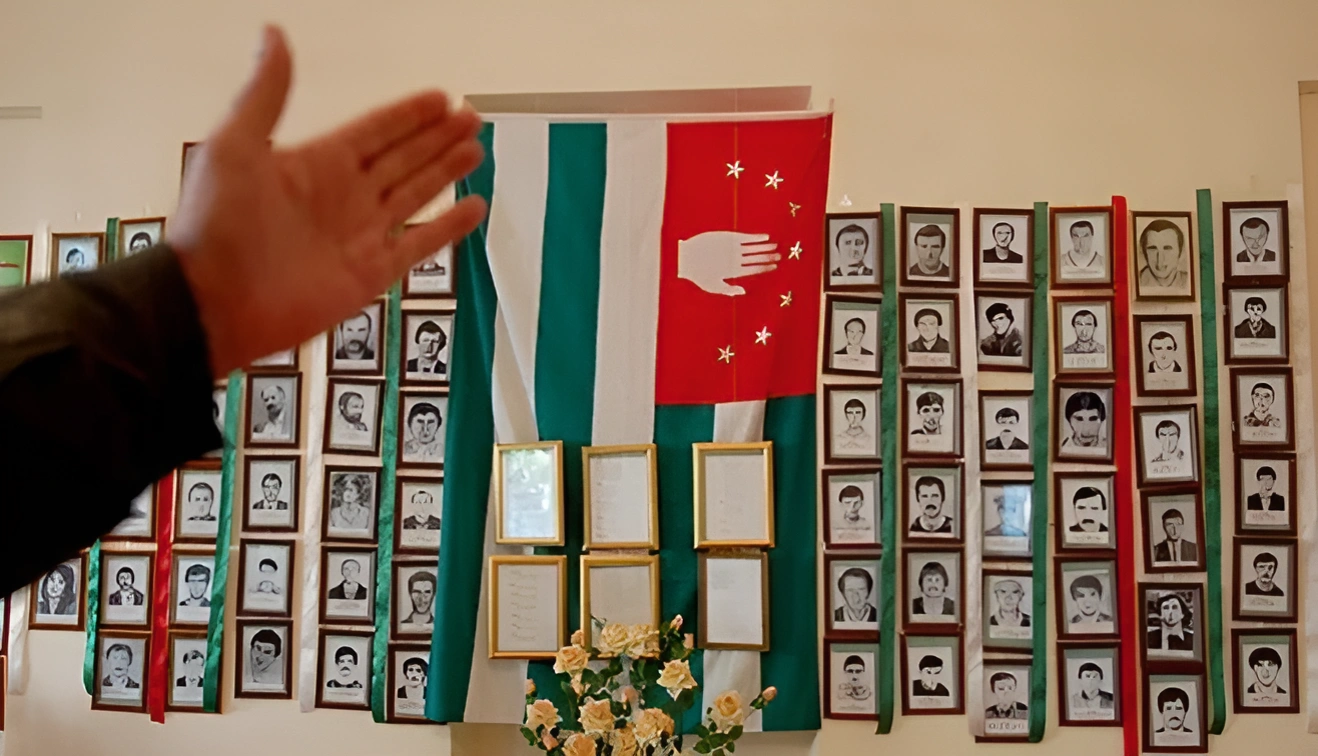 14 Aug 2022 — The 14th of August marks the 30th anniversary of the beginning of the Georgian-Abkhazian war of 1992-1993. On the eve of this date, We asked the inhabitants of Abkhazia what this date means to them.

– How does your family remember the Patriotic War of the people of Abkhazia in 1992-1993? What has your family gone through and what does this date, 14 August, mean to you?

Ludmila Sagaria: The beginning of the war - firstly, we did not expect that such a thing could happen at all, that a war could happen. Like any family, we survived all the horrors associated with the war. I lost my brothers – one was never found. Thirty years have already passed, but our country cannot get back on track from its consequences. Even during the war, Yuri Voronov said that any war throws back development by as much as fifty years. And we are a small country and a small people. Waging any war is not in our interests at all. In this war, we were victorious and thus acquired the right to dictate our conditions. These conditions should be aimed at initiating peace-negotiations and agreements. And for this we need smart heads, and we have such heads, who can calculate the steps, the consequences of any threats, the conduct of policies.
Adgur Gulia: In 1992 I was 14 years old. It was an ordinary summer day, I was at home, at about three o'clock in the afternoon my elder brother returned from Sukhum and said that Georgia had invaded the territory of Abkhazia. Then, quickly gathering himself, he went to war with a hunting rifle.
- During the war, maybe you lost someone close to you?

Adgur Gulia: Yes, my cousin died in the war. Is it possible to forget this?! We always remember that many people died.
+ Origins and Evolutions of the Georgian-Abkhaz Conflict, by Stephen D. Shenfield
+ Georgian-Abkhaz War | FBIS Reports (Aug-Oct. 1992)
+ 'Absence of Will': A commentary
Irina Darmava: It was very hard for us, personally for me, because when the war started, in August, I was not in Abkhazia, and neither was my family. We were able to move here only in January. And my husband immediately went to fight, in January. When you are here, all the same, people pass on some news to each other, more information. And we were cut off from any normal information (when we were outside of Abkhazia) and we were very worried about our loved ones. I knew that all my brothers were at war, and I was very anxious in my soul.
- Did you lose someone close to you during the war?

Irina Darmava:  My cousins died – two, one a Hero of Abkhazia, and the other was posthumously awarded the Order of Leon. The third brother was wounded, and their elder brother went through the whole war. In addition, my other cousins also suffered; a young guy, Kapba, died; Papba was wounded, who was left without legs and suffered for a very long time, as a result, due to his injuries – he died prematurely, he developed internal diseases. For my family, for my children, for my loved ones, for all of us, this day was very sad – 14 August 1992, when the war began.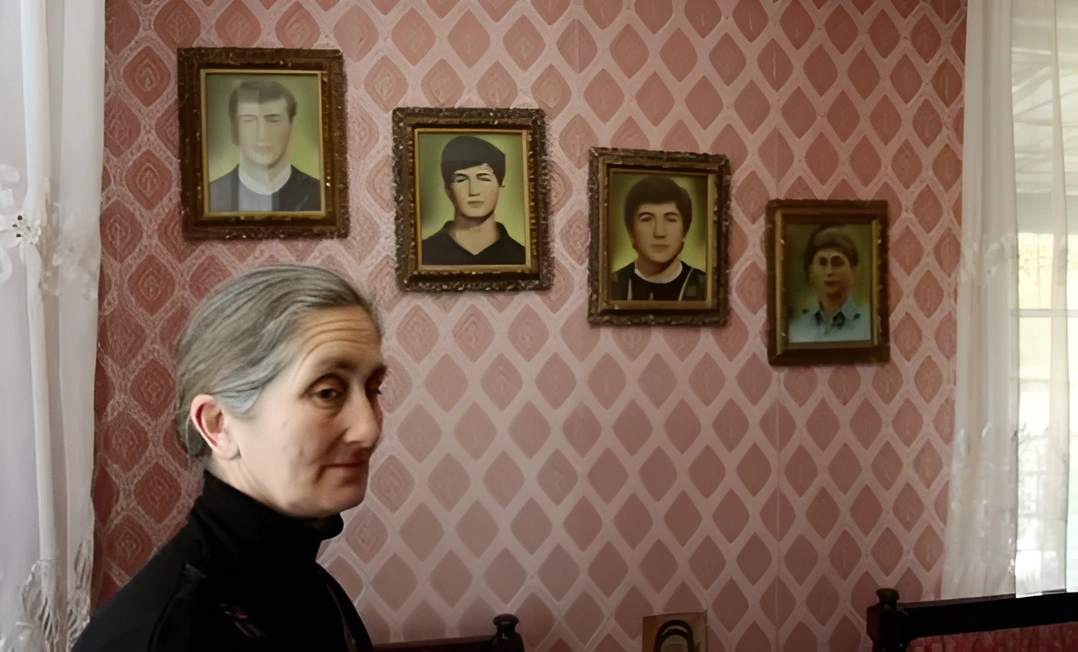 Tamara Avidzba-Ezugbaya, the mother of five sons, four of whom died in the 1992-93 Georgian-Abkhaz War. Her mother was paralyzed with shock; her husband grieved to death.
Asta Ardzinba: "In 1992 I was two years old, my brother was a year old. My young mother stayed with her two small children and her parents in Gudauta District, which was controlled by Abkhazians. My father fought on the Gumista front, until he received a serious wound on his hand. An athlete in a peaceful pre-war life (a water-polo player who played for the Georgian national team in Soviet times), but after the war he remained an invalid.
My mother often recalled wartime and told us, children, about events and people, about her personal experience. But my father doesn't like to remember the war, it is very painful for him even now.
We lost many relatives, but I still feel the loss of my aunt, my father's sister, especially painfully. She had mental health problems and she was in a psychiatric hospital when the war began. The patients were taken prisoner and soon taken to a prison near Kutaisi. We were able to get back her remains – they had been buried in a common grave in Kutaisi – only in 2005 due to the mediation of international organisations. The circumstances of her death are still unknown to us.
Naira Malijapha: August 1992. Summer was in full swing, I went to the sea with small children to swim; we lived in the country, in the Mayak area. And then one day, on 14 August, we heard shots; from the seashore we saw a helicopter flying and shelling residential multi-storey buildings, streets and a beach where people were swimming. Someone said that tanks had entered the city of Sukhum. The war had begun.
We ran home – the confusion began, the screams of people, panic. It was still difficult to believe that a war had begun, so my children and I did not leave the capital immediately, but only a few days later, on the third day, when the grandfather of my children arrived from Moscow, and he sent us in a convoy with Armenian refugees. The Armenians were given a corridor to leave the country by the Georgian guardsmen.
The Georgian guards did not let Abkhazians go – they killed them, not sparing women and children. On the way from Georgia to Sukhum, the Georgian guards destroyed every living thing on their way. At that time, detachments of militia were formed in the city of Gudauta, volunteers from the south of Russia and from countries where the Abkhazian diasporas lived came to the country along the mountain-paths. My children and I left Abkhazia on 17-18 August on the way to the border with Russia; passing through Gagra, I saw groups of people armed to the teeth. Later it turned out that Georgian troops had landed in the city, and local Georgians pulled out military weapons from the basements of their houses – it was clear from everything that they had carefully prepared for the seizure of the country. At the entrance to Gagra, the road was blocked; the car on which we were driving was stopped by armed Georgians, who checked the documents of those passing by, found out their nationality; we were saved by the surname of my children, as there are both Abkhazians and Georgians with such a surname. Miraculously avoiding execution, we moved to the border.


+ A Child at the Front: Valery Berkhamov (1977 - 1993)
In the city of Gagra, my sister, Indira, lived and worked on the road in the sanatorium Ukraina; we drove to her, but I could not persuade her to get into the car; she was with a friend, and for a long time they hid with friends; a month later they were found by older brother Rodik, who organised their exchange for a Georgian family. Leaving the children in Moscow with my grandmother, I returned in October of the same year to Abkhazia, when the Abkhazian militia, after fierce battles with heavy losses, managed to liberate Gagra. From Russia to Abkhazia, we carried everything that was necessary – we were engaged in the supply of products, goods, and even brought night-vision devices for the front. They helped refugees in Moscow, the wounded, who were brought to Moscow hospitals. They participated in protest-rallies and pickets against the war near the walls of the Kremlin.
My two brothers and my older sister fought in the ranks of the militia. They participated in all major battles on the Western Front. In the first Shroma battle, my brother Daur was wounded; he fought with a wound in the second Shroma battle; after suffering deteriorating health, he was taken to the Russian Federation, where he was operated on at the Sklifosovsky Institute in Moscow. In the July-breakthrough of 1993, my uncle, my mother's brother Aslan Aiba, died on the River Gumista; later we learned that he was on a secret list of suicide-bombers – uncle's body was identified by his shirt; he was reburied in the family-graveyard of the village of Otkhara. In the battles for the liberation of Abkhazia, relatives, friends, neighbours, classmates with whom I grew up, died. The war destroyed part of the Abkhazian gene pool and broke tens of thousands of lives, leaving an indelible mark. It was a very difficult time when I truly learned to pray for my family and friends, for my small homeland – Abkhazia!
+ Testimonies: Georgian - Abkhazian War - Asarkial Human Rights Group
+ Lord Ennals: Georgian troops guilty of atrocities | November 1992
+ Bodzhgua on Gena Kardanov: a real tough guy
+ A "Scorpion" for the desperate: veteran Otar Gogua on the Patriotic War of the people of Abkhazia
Asida Lomia: I hate the war. It is the most terrible thing. It is something unbearable and makes people so unhappy, and the memory never leaves you. I remember all those days, and I do not wish any one to suffer and live through such a thing.
- Whom did you lose in the war?
My cousin, whom I called a brother, was killed. He was just 21. As almost in every family someone has been lost. The mothers are still in mourning and miss their beloved sons and daughters. God bless Abkhazia, and may it never see the ugliest spectre of war again!
Oktay Chkotua: My family remembers the 1992-1993 war of independence as days filled with anxiety and tears when they would hear bad news from their relatives, but they add that they were always hopeful of victory despite all these worries and tears. For me, the 14th August is more about the end of the tale of the "fraternity of peoples", which was widely spoken of during the period of the USSR, rather than the invasion-attempt of Georgia, the betrayal of our people, stabbed in the back by those with whom they had lived together for decades, sharing their wealth and possessions with them, when they were brought to, and settled in, Abkhazia. But it also means different things as the day when the foundation-stones for Abkhazia's path to independence began to be laid. In other words, the 14th of August 1992 is both a dark day for me and an important turning point for the independent state of Abkhazia.
- Did you lose someone close to you during the war?
Yes, many of my close friends were martyred in this war, which is also a great loss for our nation. In the family, my brother-in-law was one of the martyred.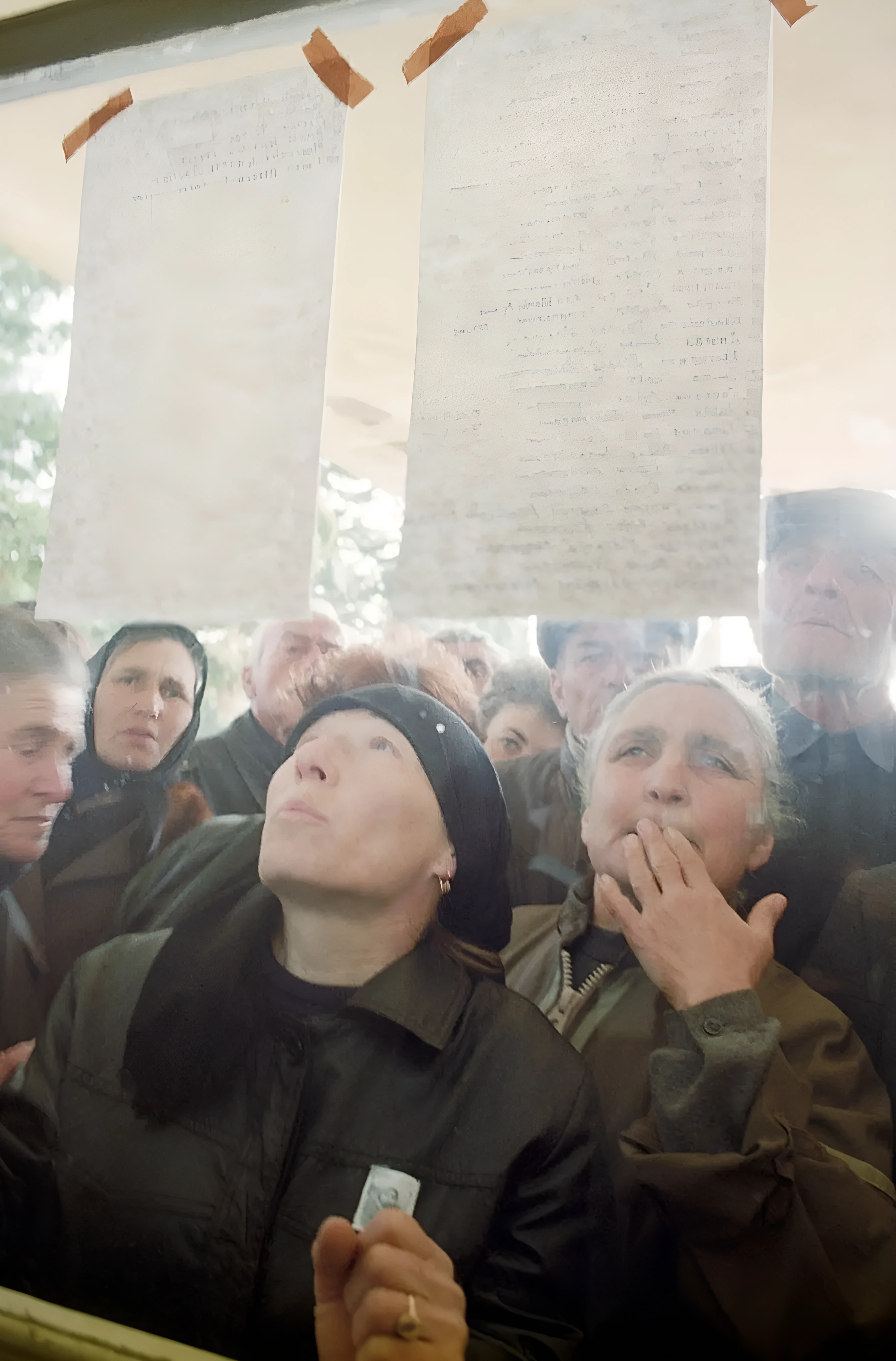 Locals in Sukhum read the list of victims during the 1992-1993 Georgian-Abkhazian war. (March 9, 1993).
Londa Adlejpha: The 14th of August is not just the day the war began. This is the date that divided the entire history of Abkhazia into "before" and "after". In the same way, people's lives were divided into "before" and "after". There is not a single family that this war will not have affected in one way or another. A huge number of losses, many tragic and broken destinies.
All this is still very fresh in my memory and causes acute pain, even 30 years later. Therefore, it simply cannot be forgotten.
Maxim Gvindzhia: In our family, the war is remembered with pain, regret and fear. As in every family in Abkhazia, our family suffered heavy losses. We lost many loved ones.
Lolla Kirillova: On 14 August 1992, I was on the beach of the city of Sukhum, next to the Kelasuri River.
We – a group of 5 – were students and decided to spend the morning at the coast. Suddenly, a rumble of artillery broke out in the air. Two helicopters appeared. It was strange contrast – blue sky and the sounds of a weapons. One flew away, and the other began to cut circles above us. Besides us, there was no-one within a radius of 300 metres. Shots of automatic weapons rang out. We were terribly frightened, there was nowhere to go, the helicopter circled and circled, there was a feeling that it would touch our heads with its bottom – the flight was so low. We ran towards the tourist base and hid ourselves in one of the houses. People told us that the city had been taken by Georgian troops.
Kan Taniya: My family always remembers these tragic events with tears in their eyes. You need to understand that in Abkhazia almost everyone knows each other, family ties are very strong, so there is not a single family that would not lose relatives during the war. For the small nation of Abkhazia, civilian and military losses are akin to genocide. August 14 for me is a historical milestone that divided the fate of nation into before and after. This is certainly a tragedy for the whole nation. Abkhazia was moving towards freedom and independence for many, many years, and this issue could be resolved peacefully, but, unfortunately, the Georgian authorities decided to suppress the will of the Abkhazians by force. August 14 showed that the will of the people cannot be suppressed by force, the desire to be free and decide their own fate cannot be suppressed by force. I grew up in a free and sovereign Abkhazia and do not see the future of Abkhazia in a different format, and I am grateful to everyone who defended this freedom with their blood, life, future.