Paata Zakareishvili: The story of Georgians' heads being used to play football in Gagra is a myth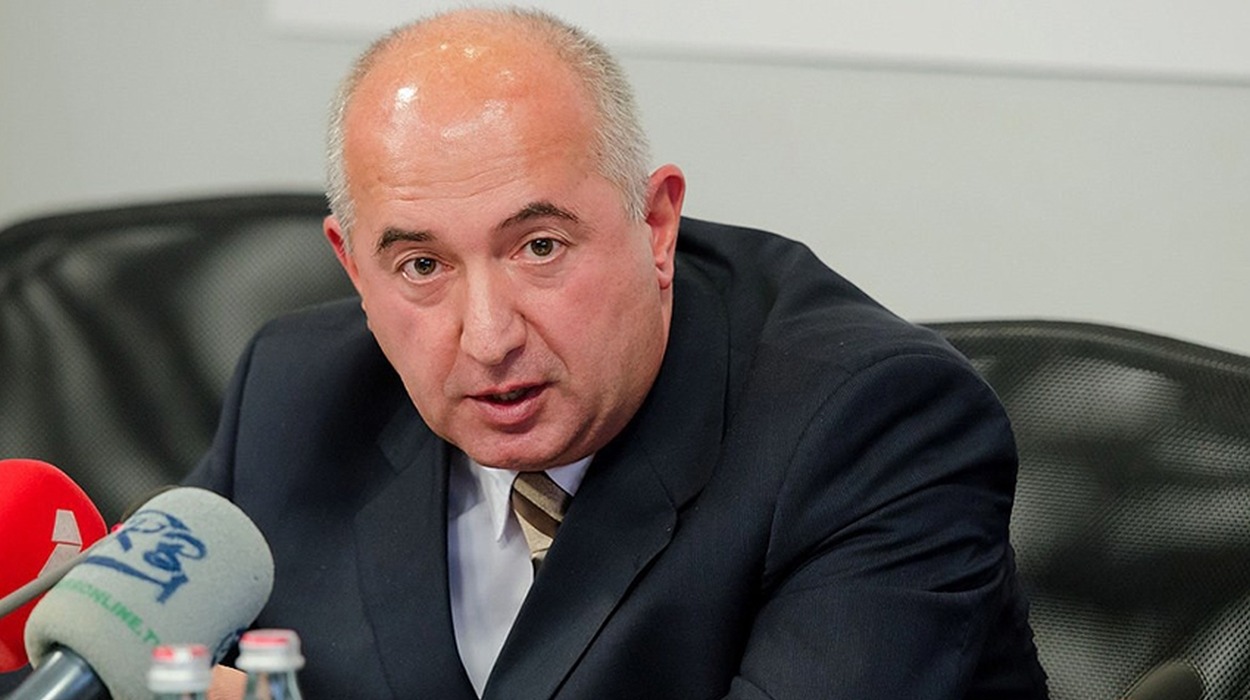 This interview was published by Georgian News Agency - GHN and is translated from Russian.
"... To this day, I have not met a person who was an eyewitness to people playing football with human heads at the stadium in Gagra. I searched for witnesses but found none," said the Georgian State Minister for Reintegration, Paata Zakareishvili, in an interview with "GHN". 
He made this statement in response to the words of Abkhazian public figure Beslan Kobakhia, who cited the state minister as a witness, saying that during the events in Gagra, militants opposing the Georgians played football with the heads of killed Georgians. 
Were you indeed in Gagra together with Beslan Kobakhia with the permission of Vladislav Ardzinba? What did you see there? 
- During the military actions, Gia Baramidze and I worked on the Committee for Relations between Nations and Human Rights Protection, which was led by Sandro Kavsadze. Kavsadze was also Shevardnadze's representative for conflicts, and our committee became involved in these issues. The loss of Gagra was a shock to Georgian society. A special commission was created to search for prisoners of war and missing persons. Gia Baramidze and I were members of this commission, which was led by Sandro Kavsadze. 
Together with Abkhazian colleagues, I worked on issues related to searching for prisoners of war, missing persons, and transporting the dead. The story told by Beslan Kobakhia is one of the episodes of this work. Gia Baramidze was a member of the parliament at the time and helped in this matter. I was practically always in Sukhumi, while Baramidze and Kavsadze regularly visited. As for this specific episode, it was our first visit after Gagra was captured. At that time, we transported several Georgian prisoners, whom the Abkhazians handed over to us without exchanging them for anyone. 
We had information that after the war in Gagra, Georgian houses were burned, and Georgians were persecuted. There was also information about a member of the Georgian parliament, Chichinadze, who was shot with a machine gun on a cross. There was also information that people were playing football with the severed heads of Georgians at the stadium in Gagra. 
At the meeting with Ardzinba, I said that if such facts were indeed happening, a strong response was needed. There were quite a few people at the meeting, including Kobakhia. Ardzinba replied that this was not true, and we could inspect these places. After the meeting, we went to Gagra together with the head of administration, Jazychba. It was 7 November. We toured Sukhumi, Miusera, Pitsunda, and Gagra. We spent a whole day in Gagra. We had a list of Georgian houses that we knew had been burned down. Indeed, several houses in Gagra had been burned down, although not those on the list. None of the houses on the list had been burned down. The Abkhazians said that the buildings had been burned down during the war. We drove to the Psou River, passing through the village of Svoboda 'Freedom', where one house was on fire. Yazychba stopped the car at the burning house and asked what was happening. It turned out to be a Georgian's house. A search for the culprits began, but no one was found. However, it was obvious that the house had been recently robbed, and an act of arson had been committed to cover up the crime. 
+ Lord Ennals: Georgian troops guilty of atrocities | November 1992
+ Georgian Brutality and Local Support | 'Mobilizing in Uncertainty', by Anastasia Shesterinina
+ Beslan Kobakhia: 'This war should be ended by those who started it'
In Gagra, we also inspected the stadium – the field was covered with green grass. Upon returning to Sukhumi, I told this to the newspaper 'Free Georgia'. We had been taken to the stadium, where the grass was green. It would have been impossible to plant grass there in just a few days. There were no traces of war or even mud at the stadium. It was clear that there had been no military actions at the stadium. 
To this day, I have not seen a single person who was an eyewitness to people playing football with human heads at the stadium in Gagra. I have searched for witnesses but have found none. Every time someone says they know a person who saw it, but I have never met a direct witness. They also say that there is footage of this fact, although such sequences have not been found either. I met with the mother of Chichinadze, about whom it was said that he had been shot to pieces on a cross with a machine gun, but she said that there were no such injuries on the body. 
We had the opportunity to verify the information about the [?so-called – Trans.] facts in circulation. What had happened - military actions, this was unacceptable, but at that time, we could not confirm the information about the desecration of bodies. However, we confirmed the fact of ethnic cleansing, including the torching of houses. Many villages were burned down even after the war, which was also a sign of ethnic cleansing. 
Do you deny or confirm the information about the playing with Georgian heads at the stadium, and is it really a lie invented by the Georgian side? 
- This is not a legend [recte: myth – Trans.] invented by the Georgian side – it's a legend created by war. Similar legends are told in all conflicts – that they killed children in pregnant women's wombs, and so on. I've heard identical legends from all sides, including in Karabakh and the Balkans. 
Do you confirm that Abkhazians executed Georgian prisoners during the war? 
- As for the execution of prisoners, all sorts of things happened during the war, but talking about it today will only cause agitation. Unfortunately, I saw many horrors during this war. 
What is the purpose of such a campaign for the Abkhazian side now? 
- I don't see a campaign. It's just an episode remembered by one person. There are no signs of a campaign so far. At the same time, he positively describes the actions of Georgian colleagues and recalls the truth. 
The conversation was conducted by Ekaterina Momtselidze.