The CEC of Abkhazia begins preparations for presidential elections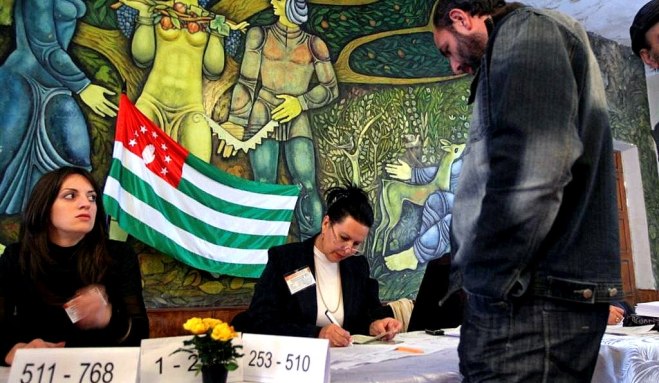 SUKHUM -- The Central Election Commission of Abkhazia has started to prepare for the early presidential elections scheduled for 24 August. On 3 June, the first meeting of the Central Election Commission took place, at which the basic schedule for the preparation and conduct of elections was approved, journalists were told by the CEC Chairman, Batal Tabaghua.
According to Tabaghua, the registration of initiative groups and political parties to nominate candidates for the presidency of Abkhazia will be held from 25 June to 14 July. The nomination of candidates will proceed over the same period.
Tabaghua also announced that the CEC had sent a request to the Ministry of Justice about parties that were registered 5 months before the specification of the election-date. "Those parties registered for less than five months will not participate in the elections," he stressed.

Regarding the district-lists, then, according to the head of the CEC, they were approved after the parliamentary elections in 2012 and will remain in force until 2016; they will not be revised now.

"The powers of the current membership of the Central Election Commission are valid until 2017. Its composition will change before the parliamentary elections in 2017," he noted. "The district-lists we shall put out 50 days before the election, i.e. on July. Precinct- and district-election-commissions are the same are the same and will not change."

CEC members today also discussed the the question of the composition of the language-commission. Requests have been sent to the Abkhazian State University, Academy of Sciences and the Abkhazian Humanities Research Institute for nominations of experts to be included in the language-commission. It will consist of five persons.