Arda Inal-Ipa: It's no wonder that today people recall the events of 1921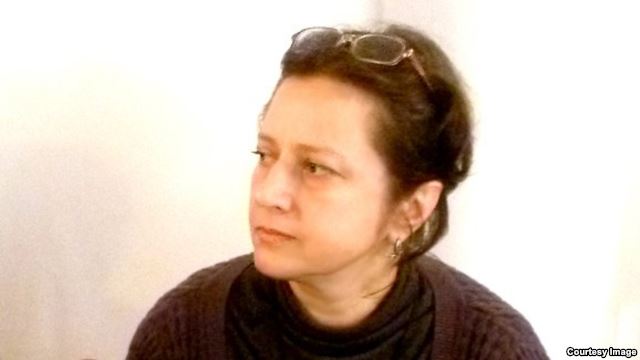 Anahit Gogorian - Ekho Kavkaza
Arda Inal-Ipa, director of the Centre for Humanitarian Programmes and a member of the Public Chamber, comments on the signing of the Treaty "On Union Relations and Strategic Partnership" between Russia and Abkhazia.
I consider the new treaty between Russia and Abkhazia a very important document. And everyone in Abkhazia saw that the debate over its contents was very acrimonious. I know that many ministries that analysed articles of the treaty came to the conclusion that it is inexpedient to adopt a new treaty. It was possible to take as a basis the treaty of 2008 and change, improve, fine-tune some points in relevant agreements between [specific] agencies, etc.
I am utterly convinced that the process of coming to an agreement and trying to reach a consensus with regard to this document failed. I see reckless haste, hastiness, and, of course this always arouses suspicion when the reason for such haste it is not clear. The more so because, in principle, not a single force in Abkhazia has come out against strong, reliable, long-term, union bilateral relations. It's simply that we are concerned about the mechanisms which are incorporated in the new treaty, which could later cause misunderstanding, difficulties, problems and completely unnecessary sentiments between our two countries. So I came here to express my disagreement with the way this process was implemented. And my disagreement with the fact that the opinion of a large section of society was ignored. And, most importantly, [the opinion] those of the professionals who in their conclusions, I know, tried to conclude their texts and commentaries by saying they consider it inexpedient to adopt the treaty in such a form.
I think that a serious open discussion, working platforms, including experienced diplomats and lawyers in this process would not have negatively affected the outcome in any way, on the contrary, it would have made it one that all citizens of Abkhazia could have accepted with peace of mind.
It's not for nothing that today people recall the events of 1921, when Abkhazia was signing documents on entering the Georgian SSR through treaty relations. Then, too, many people said it was not dangerous, that we shall preserve the status of a union republic. But over time, we know very well what it led to.
I am certain that Russia does not need to downgrade Abkhazia's sovereignty, because Russia needs a free, independent, capable partner in the Caucasus. And not one that is completely restricted by subsidy programs. Yes, that is our situation today. Yes, numerous mistakes were made, and the economy did not develop. But this does not mean that we have to accept that as a given. Unfortunately, I see that in the treaty today.
Of course, the treaty has undergone changes, this is not the first draft. But what worries me is that the first draft reflected the intentions of its authors. And those intentions scared the whole of society. The president himself said that he was dissatisfied with many points. Why did these pointss arise? Why are we not talking about what kind of Abkhazia Russia wants? What kind of bilateral relations will be in the interests of our countries and of stability in the region?
This article was published by Ekho Kavkaza and is translated from Russian.