The Head of the MFA of Abkhazia Offered NGOs Cooperation in Coordinating Projects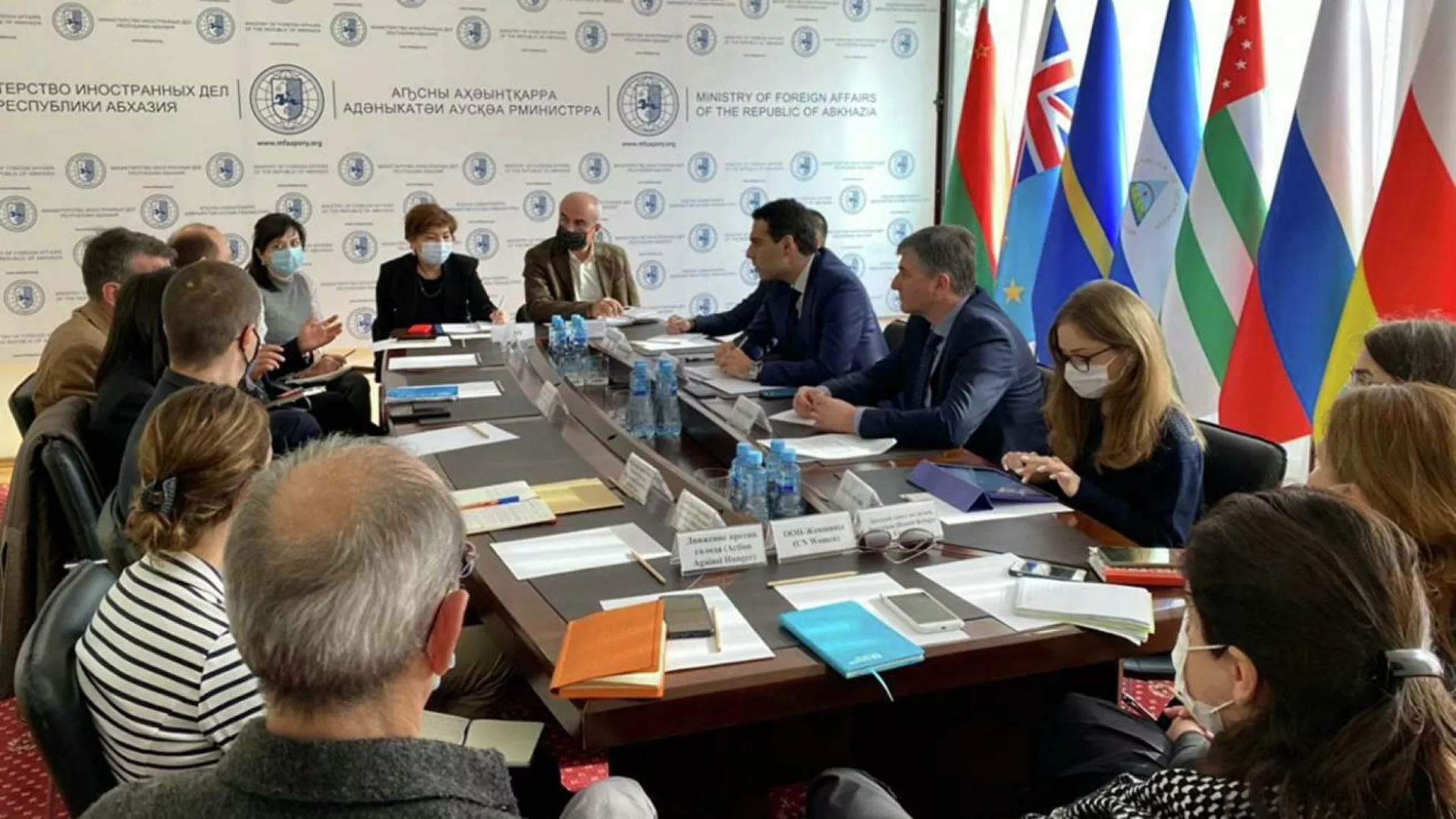 SUKHUM / AQW'A -- Foreign Minister of Abkhazia Inal Ardzinba met with the heads of international non-governmental organizations operating in the republic.
Inal Ardzinba gave assurances that the Ministry of Foreign Affairs of Abkhazia would provide maximum support for the activities of international non-governmental organizations in the republic and offered NGOs cooperation in coordinating projects, according to the website of the Foreign Ministry.
"We expect serious humanitarian results, and work in the context of apoliticality, humanism and maximum efficiency. Everything we can do - we will do; we shall provide assistance and help," Ardzinba said.

NGO representatives also confirmed their readiness for further close cooperation.

The meeting with the Minister was attended by representatives of the International Committee of the Red Cross, the United Nations Development Programme, the Danish Council for Refugees, World Vision International and other organizations.

Inal Ardzinba noted that the activities carried out by international NGOs in the republic are of great importance for Abkhazia.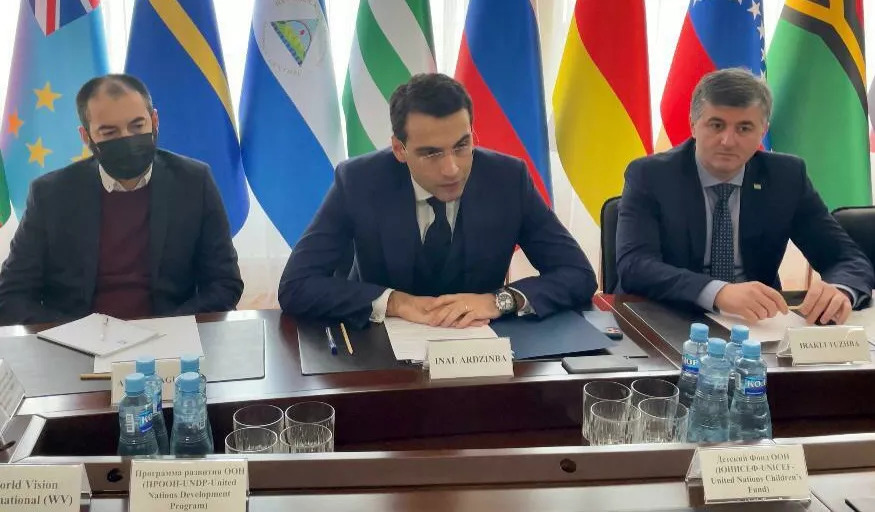 Inal Ardzinba held a meeting with the heads of the representations of international organizations.
"This is important work to support sensitive categories of the population of our country. We value this work very much and will support it in every possible way. Many of you have been working in Abkhazia since the end of the Patriotic War of the people of Abkhazia. It was at that time that serious needs arose among our people. They did not emerge from scratch, but as a result of the aggression of Georgia. The work carried out by such organizations as the International Committee of the Red Cross (ICRC) is very important for our people," Ardzinba said.
He emphasized the role of the Ministry of Foreign Affairs of Abkhazia as a coordinating body of activities carried out by organizations on the territory of the republic.
"We have very talented youth. Every day we find gifted young folk in various fields. If you support our youth, we will be very grateful to you for that," Ardzinba said.

Deputy Foreign Minister Irakli Tuzhba and Head of the Department for Cooperation with International Organizations Artur Gagulia also took part in the meeting with representatives of international organizations.