Toivo Klaar Addresses Diplomatic Efforts in Abkhazia: A Closer Look at the EU Representative's Visit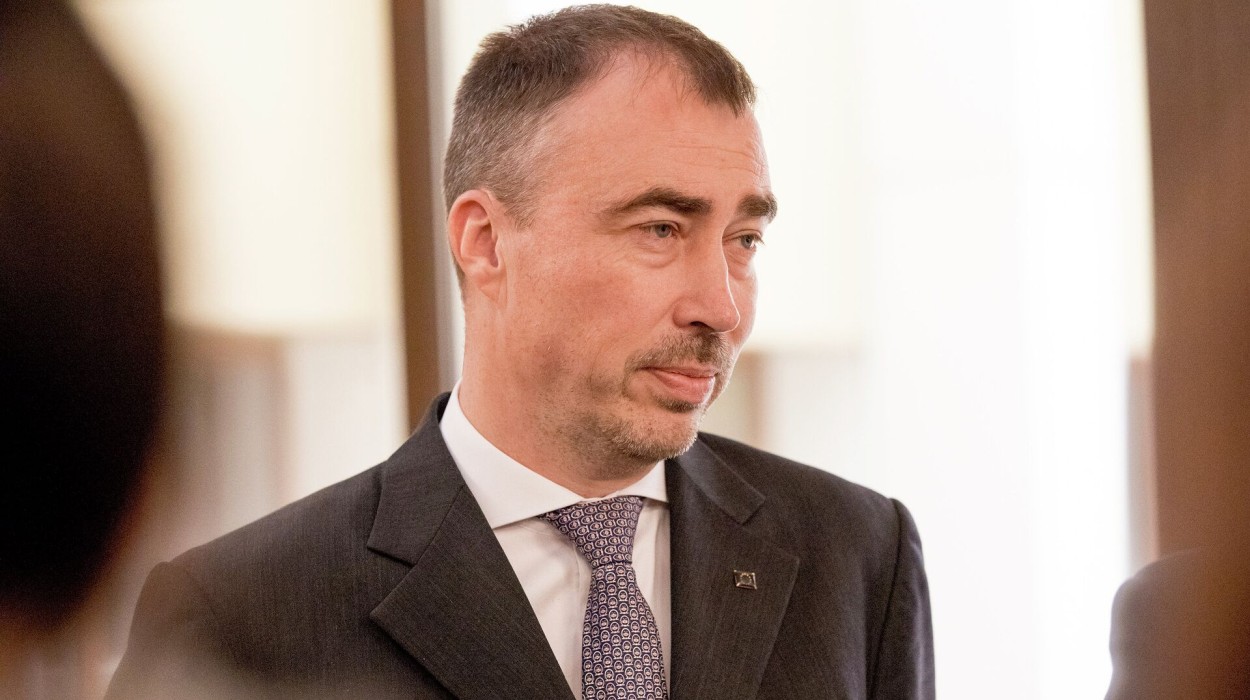 SUKHUM / AQW'A ― Nuzhnaya Gazeta in Abkhazia reports on the visit of the EU Special Representative for the South Caucasus, Toivo Klaar, to Abkhazia. He arrived in Sukhum on March 16 to meet with officials, hold consultations, and assess the socio-political situation.
Toivo Klaar spoke to Nuzhnaya Gazeta about the objectives and outcomes of his visit. The diplomat emphasized that his visit was in the capacity of a special representative of the European Union, not as a co-chair of the International Geneva Discussions.
"We planned to meet with Mr. Ashuba (Speaker of Parliament), Sergey Shamba (Secretary of the Security Council), and those meetings took place. We also requested a meeting with Mr. Bzhaniya (President), but unfortunately, he fell ill. Mr. [Inal] Ardzinba (Minister of Foreign Affairs) ultimately did not confirm our meeting. It is unfortunate that we could not meet with Mr. Ardzinba, but we hope to have such a meeting in the future," the EU Special Representative for the South Caucasus told the publication.
+ Abkhazian Parliament Speaker Meets EU's South Caucasus Representative
+ Abkhazia to Participate in Next Round of Geneva Discussions in April
He noted the importance of contacts between the conflicting parties at all levels: "Currently, neither Sukhumi nor Tbilisi are prepared or able to engage in formal negotiations. We are attempting to foster more informal yet direct contact between the parties, hoping that this will be acceptable. We would like them to sit down at the table and propose topics for discussion to each other. To achieve this, both Sukhumi and Tbilisi need to be ready not only to present their own priorities but also to accept the priorities of the other side for discussion. We feel that both Sukhumi and Tbilisi understand this in principle, but so far, it has been difficult for both sides to comprehend or accept the proposals of the other."
Toivo Klaar refuted claims that the US and EU are urging Georgia to open a "second front": "I can confidently and unequivocally state that no one from the EU side is pushing Georgia towards war. The US Ambassador to Tbilisi has also confirmed, on multiple occasions, that there is no such pressure from the US. This is misinformation."
The diplomat explained the reason for the pause in the International Geneva discussions. According to him, determining a date for the meeting is the prerogative of the co-chairs: "We planned a meeting in February after consulting with all participants, but it turned out that not everyone agreed, so we decided to postpone it to April. We cannot hold a meeting without the consent of all participants."
The next round of Geneva discussions will take place on April 4-5.