"Abkhazian Chamber of Commerce Signs MOU with Beirut Chamber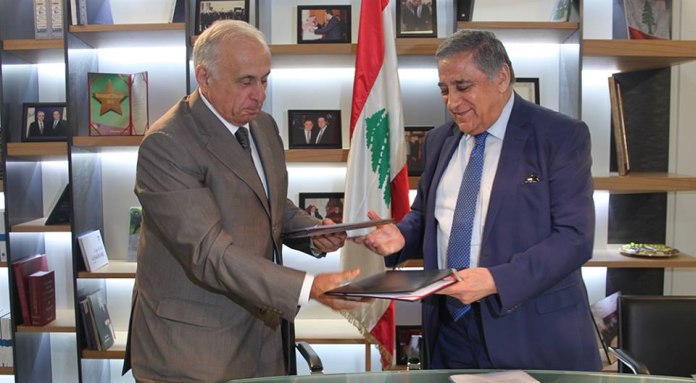 A delegation of the Chamber of Commerce of the Republic of Abkhazia, which included the CCI president Gennadi Gagulia, CCI Presidential Adviser Natalia Kvaratskhelia and specialist in the management of external relations and investments for the CCI of the Republic of Abkhazia Diana Kortava, spent four days on a business-trip in Beirut (Lebanon). On 20 June, meeting was held with representatives of the Chamber of Commerce, Industry and Agriculture of Beirut and Mount Lebanon.
Chamber of Beirut is an authoritative member of many international federations, chambers and economic associations and brings together more than 15,000 companies, overseeing various sectors of the national economy.

The meeting focused on exports and imports of goods, joint-ventures, provision of economic assistance, and the organisation of meetings between entrepreneurial companies of Abkhazia and Lebanon.

Following the meeting, both sides signed a Memorandum of Understanding and Cooperation, followed by an exchange of gifts.