Abkhazia and Bursa Chambers of Commerce and Industry Forge New Partnership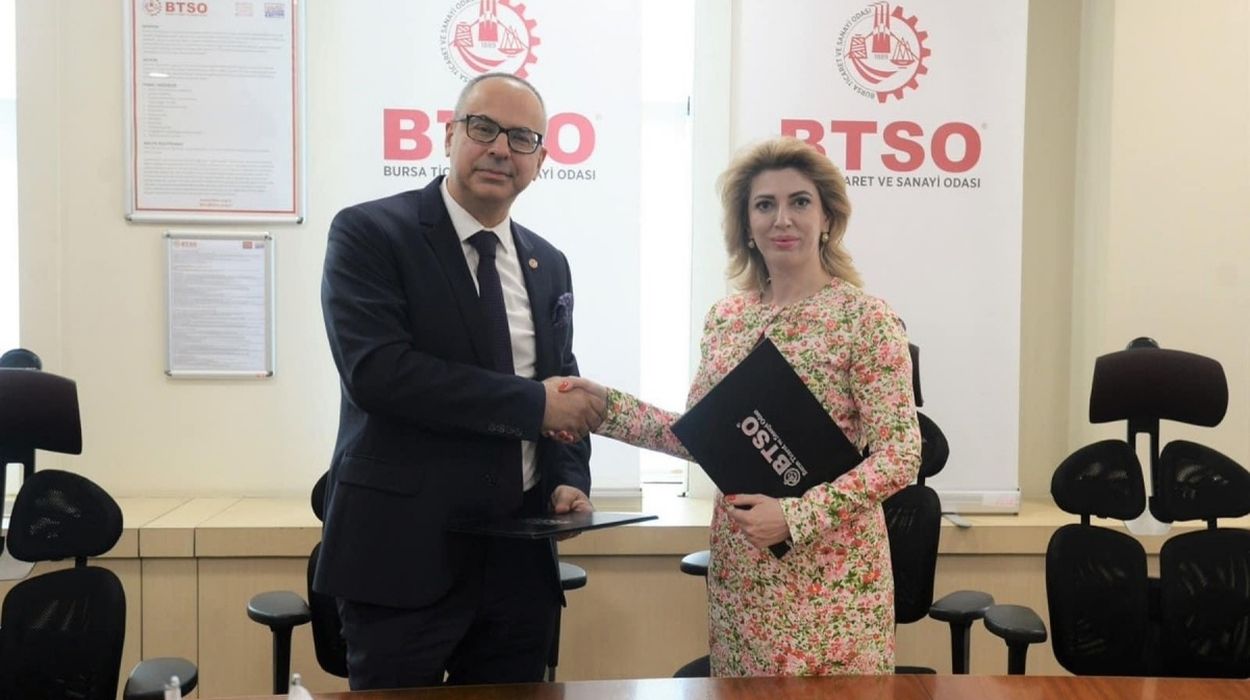 SUKHUM / AQW'A — Abkhazia's Chamber of Commerce and Industry (CCI) President, Tamila Mertskhulava, furthered international relations with a successful working trip to Turkey, where she met with representatives of the Bursa CCI. 
The primary agenda of the meeting focused on fostering cooperation, discussing Abkhazia's export-import potential, and exploring avenues for shared experience and best practices. Mertskhulava praised the established ties between the Abkhaz CCI and its international counterparts, noting that "Abkhaz entrepreneurs anticipate long-term and mutually beneficial relationships with their Turkish colleagues."
Highlighting the increasing annual trade turnover between the two countries, Mertskhulava voiced her optimism for future growth. She also stressed the vital role of the substantial Abkhaz diaspora residing in Turkey, particularly in Bursa, whose support has been instrumental to Abkhazia.
Hakan Batmaz, a member of the Bursa CCI Board of Directors, provided insights into their organization's activities. Tracing its roots back to 1889, the Bursa CCI, initiated by visionary businessmen, is today Turkey's largest Chamber of Commerce and Industry, representing over 55,000 enterprises, predominantly from the small and medium-sized business sectors.
Batmaz expressed admiration for the diligent efforts of the Abkhaz CCI, and its impressive range of initiatives within and beyond the republic. "We have something to offer your businessmen," stated Batmaz, acknowledging Bursa's strength in the textile industry, as well as its developed automotive and heavy industries.
The significant meeting culminated with the signing of a Memorandum of Understanding, cementing the commitment to enhance trade and cooperation between the two regions. As a token of this auspicious occasion, memorable gifts were exchanged, marking a promising new chapter in the Abkhaz-Turkish relations.