President of the RA Chamber of Commerce Gennady Gaguliya met with the business delegation from Germany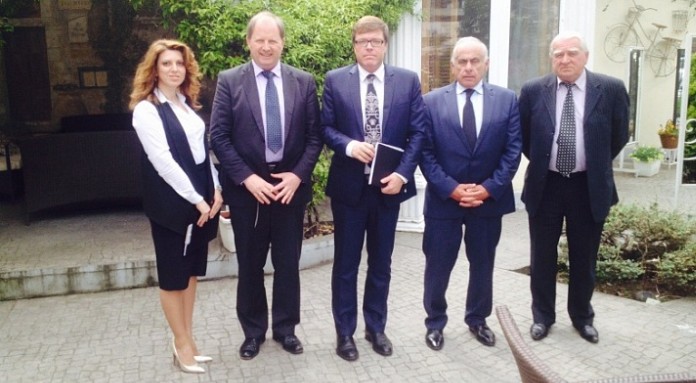 SUKHUM -- On the basis of previous agreements and on the initiative of the RA CCI, Gennady Gaguliya met with a business delegation from Germany.
Earlier, the Chamber of Commerce with the support of members of the delegation participated in different events held in Germany. For example, participation in the March 2014 Potsdam Conference of the Club of industrialists which was held by the official invitation of the Club, namely, Mr. Heidemann (board member of the Board of Directors of the "Club of Industrialists Potsdam"), on which President of the RA Chamber of Commerce made a presentation on the topic: "The current investment situation in the Russian-Abkhaz Black Sea coastal region after the Olympic Games in Sochi". In its framework for the first time was held a presentation of the Republic of Abkhazia. In July of the same year in Berlin hosted a presentation of the economic, trade and investment potential of Abkhazia.
In 2015, the RA CCI participated in the international exhibition "Green Week 2015" in Berlin, where the Republic of Abkhazia was worthy presented among numerous foreign countries participated, it was with the direct support of Mr. Matzke.
At an official meeting with the President of the Chamber Gennady Gaguliya were discussed issues of the purpose of the visit: to assist in attracting investment in Abkhazia and the development of trade and economic relations between the Republic of Abkhazia and the Federal Republic of Germany.
According to the scheduled program, the delegation will visit a number of different industries of Abkhazian towns and regions and will hold official meetings to discuss the proposals of interest to implement potential joint of Abkhaz-German projects.
The delegation will stay in Abkhazia until May 10.