Abkhazia was represented at the largest international tourism exhibition "ITF Slovakiatour 2017"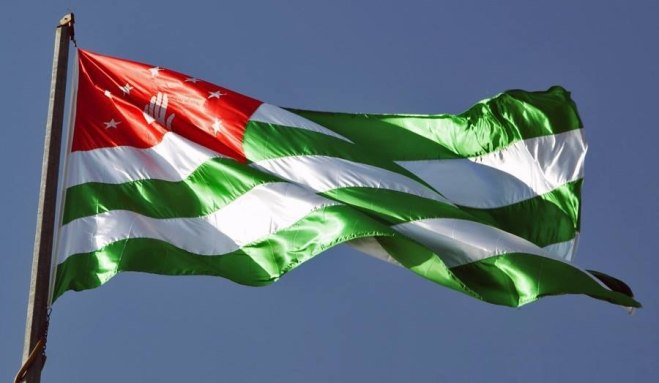 From 26 to 29 of January in Slovakia, Bratislava, was held 23 international tourist exhibition «ITF Slovakiatour 2017", which was attended by delegation of the Chamber of Commerce of the Republic of Abkhazia. RA CCI reported.
The Abkhaz delegation was led by President of the RA CCI Gennady Gaguliya.

As the RA CCI noted, the participation of Abkhazia in this exhibition can be considered phenomenal. For the first time the delegation of the RA CCI had no problems in presentation at the international arena. «ITF Slovakiatour» - is one of the largest tourist exhibitions, international travel fair in the field of tourism, not only in Slovakia but also in Europe. Travel Forum annually attracts the attention of tens of thousands of visitors.

The stand presented Abkhazian banners with photographs of natural and architectural attractions, and visitors were offered a wide range of alcohol, food and souvenirs produced in the country. About country forum members told representatives of the RA Chamber of Commerce in national costumes. Especially for the exhibition, RA CCI has developed and issued advertising printed materials in Slovak and English languages for promoting and positioning of Abkhazia as an independent democratic Republic.

Abkhazian stand and the tourist potential of the country caused a great interest among the visitors. Many travel companies acquainted with the new direction and expressed readiness to organize tours to Abkhazia. Among the visitors were those who recalled with nostalgia the days of rest in towns and resorts of Abkhazia (Gagra and Pitsunda).

On the first working day the exhibition stand was visited by Russian Ambassador to Slovakia Alexey Fedotov, Russian trade representative in Slovakia Ekaterina Belyakova, representatives of the Chamber of Commerce of Bratislava, the media, local radio and TV, as well as businessmen of different spheres of activity. The Stand of Abkhazia drew particular attention of the organizers, it was visited by Director General of the exhibition hall «InchebaExpo".

It is important to note that the advertising information about Abkhazia was posted on the front page of "ITF Slovakiatour 2017" catalog, as well as on the site of administration of the exhibition http://www.incheba.sk . In particular, it was noted that "for the first time the exhibition presented such countries as Mexico, Poland, Cuba and Abkhazia".