The Investment Program in 2020 77% Completed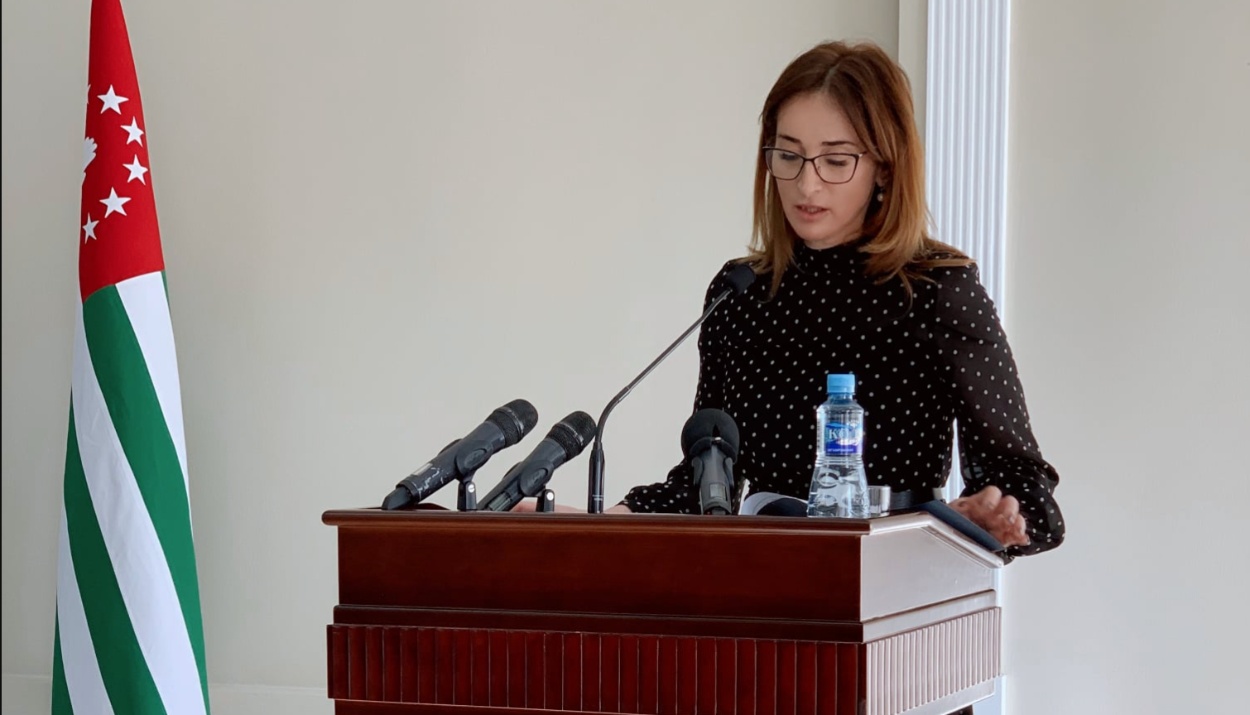 SUKHUM / AQW'A -- Deputy Prime Minister, Minister of Economy Christina Ozgan spoke about the implementation of the Investment Program for Assisting the Socio-Economic Development of the Republic of Abkhazia at an expanded government meeting chaired by President Aslan Bzhania. 
Last year, according to Ozgan, the Ministry of Economy implemented activities of two Investment Programs. "This is a program for 2017-2019 with a balance of funding of about 600 million rubles and a new program for 2020-2022, the funding limit of which in 2020 was 1.5 billion rubles," she said.
In fact, 1.3 billion rubles had to be spent, since by the decision of the co-chairs of the Russian-Abkhaz intergovernmental commission, the funding limit for 2020 was reduced by 190 million rubles. These funds were used to compensate for costs, to pay the debt for the flow of electricity from the Russian Federation, which was carried out in 2019.
"The Abkhaz side began to implement measures under the Investment Program in May. The government started implementing projects in the second half of the year after an examination of the design and estimate documentation. State contracts were concluded at the end of July for 35 events, the funding was opened in August. Since the opening of financing for 4 months, the volume of the 2020 limit has reached 1 billion rubles, or 77%. I, This is a good result in our opinion. The total balance of unused funds is only 298 million rubles, " Ozgan explained.
Deputy Prime Minister specified what the balance of unused funds consists of. 40 million rubles were pledged for an advance to finance design and survey work and the preparation of estimate documentation for the construction of a penitentiary institution. Part of the funds was allocated for measures to reconstruct the Bzyb substation.
Ozgan assured President that these funds will be spent during the first quarter of this year.

Further, Minister spoke about the development of the balance of 600 million rubles from the Investment Program for 2017-2019.
"We have used most of these funds, the carry-over balance for January 1, 2021 is 232 million rubles. There are such problematic objects as Tkuarchal Central Hospital, as well as a number of other issues on which there were many shortcomings and inconsistencies that we had to eliminate already in the implementation process, " Ozgan reported.
She also informed about the work being done to implement the Investment Program for 2021. Almost all the work on the preparation of design estimates has been carried out. Out of 33 state examinations, 26 were received, the rest will be received during February. The Ministry of Economy will start implementing measures.