Levan Mikaa: "It is important to preserve our sovereignty"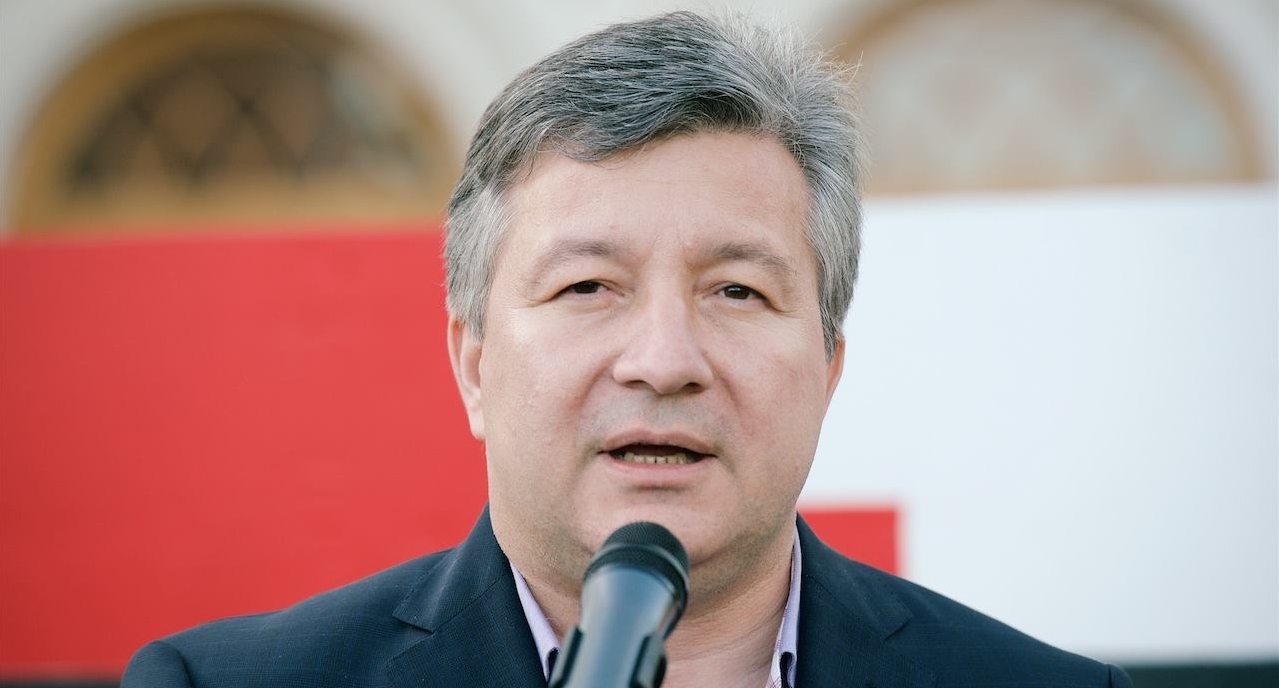 A public campaign to protect the sovereignty of the republic has started in Abkhazia. The initiator of the campaign, a public figure, a veteran of the Georgian-Abkhazian war, Leuan Mikaa, told Ekho Kavkaza why it was necessary to create a new political platform.
– A public campaign has been launched in Abkhazia to protect the sovereignty of Abkhazia. Tell us why it was created and how did this initiative come about? 
- Modern challenges are very serious, and the international situation around Abkhazia is very serious, and therefore we gathered together. Our meeting was dictated by concern – there are some statements by the top leaders of Abkhazia, wherein it was stated that we need to share our sovereignty, etc., and all this caused us great concern. So, we began to hold consultations and discuss it. All the events that are taking place now around Pitsunda (an agreement between the governments of Abkhazia and Russia on the transfer of ownership of the state dacha in Pitsunda to Russia), and a range of other issues, for example, the issue of energy and all the subsequent items that are on the agenda. Sensing the challenges facing our country, we have started consultations in order to join forces and explain to our society, our people, why we need sovereignty and what it is able to protect. In order somehow to structure and systematise the work, we established a public campaign.
We feel the challenges facing our country and have started consultations in order to join forces and explain to our society, our people why we need sovereignty.
Our initiative-group is open to both new members and discussion. We have our own information-platforms, where we invite various experts to discuss pressing issues. And so we invite to our platform all those who are not indifferent, all those who want to protect our sovereignty. We believe that we have enough funds and opportunities to ensure the defence-capability of our country, and very serious, immense work needs to be done in this direction. We have enough means and opportunities to achieve our sovereignty from a legal point of view. We are disturbed by voices that we cannot cope by ourselves with the tasks in this or that area, and therefore we cannot, for example, look after this territory, we cannot serve this territory, and for this reason it must be given away. But this is actually a zero argument. Thus it is that we want to appeal especially to the youth; we want to see their activity and expression of will, where they are ready to defend their country in all directions and develop it economically.
We have a very good potential in the youth of today, for it is ready to realise our sovereignty and fill it with content in all spheres of life. We are preparing a declaration, and we want different political and public organisations as well as ordinary citizens to support this initiative. Therefore, for the time-being we are holding consultations and meeting support for this initiative. So, probably, we shall soon formalise it, issue the declaration and ask it to be signed by various forces: political, public, and ordinary citizens.
- As to your further actions, besides turning to public organisations, parties, etc., what do you intend to do to protect the sovereignty of Abkhazia?
- The most important thing is an information-campaign; we are carrying it out and have not stopped it. There are various analytical discussions about all the problems at different sites. There are the round tables that we plan to hold and then elucidate; there are various consultations, conducting joint-actions. All forms will be used. For example, we recently addressed the activist Dzhansukh Adleiba with a request to stop his hunger-strike, because we are worried about his life and the lives of the children who were starving with him. Dzhansukh Adleiba us heroically fighting for our interests, but, together with the opposition-leaders, we came and asked him to stop this action and discussed that he also join our public campaign. We want society to understand together with us how important it is to preserve our sovereignty in all spheres of life.
We are in favour of allied, fraternal relations with Russia, but there is also our legislation, our national interests.
- In Abkhazia, some are for ratification, some against it. And those who are in favour fear that, if the agreement is not ratified, it will somehow affect Russian-Abkhazian relations. What do you think?
- I think that it is impossible to speculate on such vital, conceptual topics for Abkhazia as Russian-Abkhazian relations. In general, this agreement was drawn up unprofessionally, without taking into account our domestic legislation. We are in favour of allied, fraternal relations with Russia, but there is also our legislation, our national interests. Our society and the entire patriotic part of the population is for the strengthening of Russian-Abkhazian relations. And everything that will help both Abkhazian and Russian society at such a difficult time, we are only in favour of solving such issues. Such agreements relating to land-use should be submitted to the public – all these issues should be discussed, and mutually acceptable options should be reached. It should be a lesson for our authorities on how to build relations with society and strictly observe our legislation.
This interview was published by Ekho Kavkaza, and is translated from Russian.