Antroponomy of the Abkhaz people, by Shalva Inal-Ipa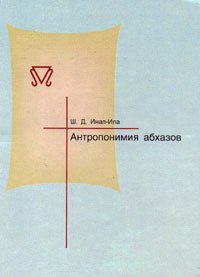 Author: Shalva Inal-Ipa
Place of Publication: Maikop
Year: 2002
Number of pages: 384
Language: Russian
This publication represents the work of the well-known Caucasus ethnologist and historian Shalva Inal-Ipa, and is the first comprehensive research into Abkhazian name and surnames. The study looks at the history of Abkhazian antroponomy, and investigates the classification of Abkhazian names from historical, social and local perspectives. It includes extensive lists of Abkhazian names and surnames, brands, and heraldic symbols. The publication will be of interest to ethnologists and linguists as well as to a broader circle of readers.
Антропонимия абхазов
Автор: Шалва Денисович Инал-Ипа (абх. Шьалуа Денис-иҧа Инал-иҧа)
Место издания: Майкоп
Год издания: 2002
Количество страниц: 384 c.
The full book in PDF can be downloaded by clicking here (5.59 MB)
Инал-Ипа Шалва Денисович
(абх. Шьалуа Денис-иҧа Инал-иҧа)
(1916—1995)
Известный абхазский историк, этнограф и литературовед. Представитель княжеского рода Инал-Ипа. Доктор исторических наук. Родился в селе Гуп Кодорского участка, в семье служащего.В 1941 окончил Московский педагогический институт им. К. Либкнехта; в 1946 курс аспирантуры при Институте истории, археологии и этнографии АИТССР. кандидат исторических наук (1948), тема диссертации «Брачно — правовые нормы абхазов». Доктор исторических наук (1962), тема диссертации «Абхазы». Научный сотрудник Абхазского института языка, литературы и истории (с 1946), зам. директора Абхазского института (1968—1988), главный научный сотрудник (с 1988). Издано более 100 работ. Участник многочисленных Всесоюзных и региональных сессий и конференции (начиная с 1948), Всемирных конгрессов (Москва, 1964, Чикаго, 1973).