Aiaaira: 1992–1993 | Photo Album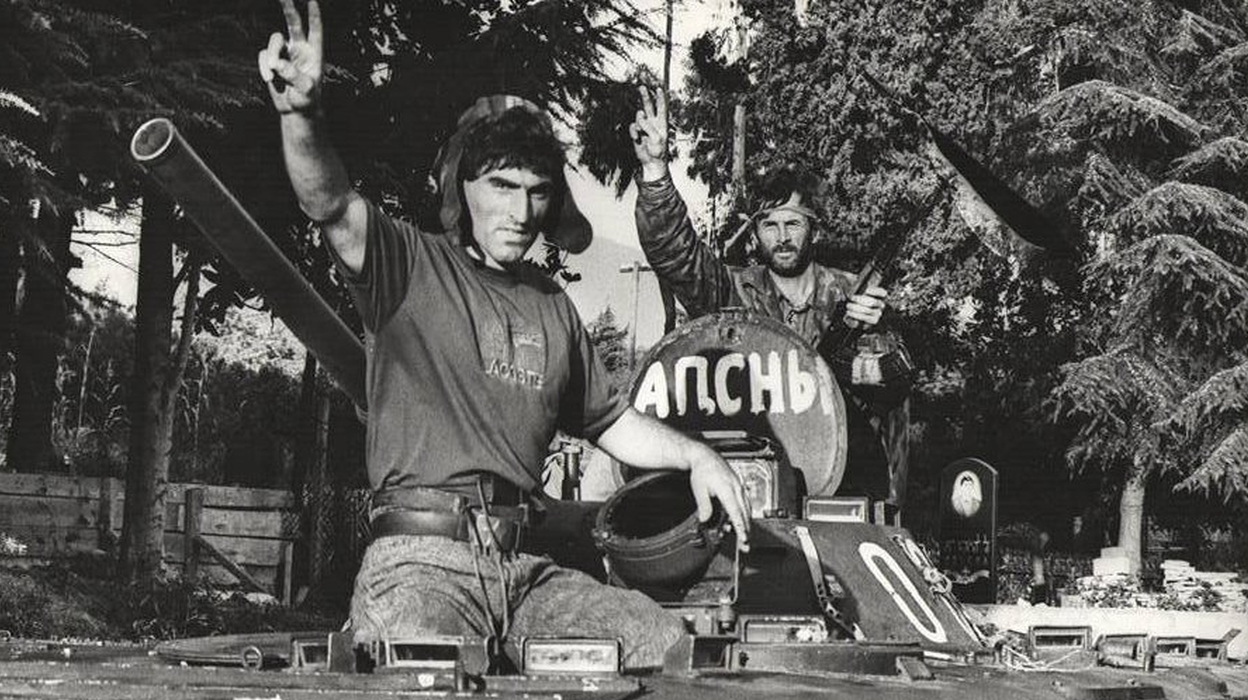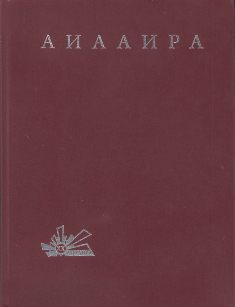 Aiaaira [Victory]: 1992–1993 | Photo Album
Coordinator and compiler: Ibragim Chkadua 
Author of the introduction: Akhra Bzhania
Year: 2012
Place of Publication: Sukhum, Abkhazia
Language: Abkhaz, Russian & English
The Government of the Republic of Abkhazia, 2013
"This photo album was published on the eve of the 20th anniversary of the Victory in the Patriotic War of the people of Abkhazia in 1992-1993, is the result of a wide campaign carried out this year - the formation of a full-fledged military photo archive.

We have already managed to collect more than three thousand photographs of both Abkhaz professionals and amateurs, as well as Russian and American photographers and news agencies. And only a small part of the photo archive was included in this photo album. So not all events and participants in the war will find themselves on its pages. But there is a lot of work ahead to replenish the photo archive, and this is the main thing.
This edition is a historical document. The historical context is felt in many aspects - in a fixation of extremely important events of that period, and what is more significant - in personalities of soldiers. Facts in the album are arranged in historical order, that allows even to uninformed readers realize the density of military and political events of that period: the beginning of the war, September negotiations, military operations in Gagra, Tsugurovka, Otara, Markula, Kochara, Labra, first Shroma operation, December defensive operation, January operation, bloody March operation, September operation and landing of troops in Tamsh. It is worth noting that the album represents photos of both, Eastern and Gumista front lines as well as life and work in the rear. For the first time is so clearly revealed the fact that Abkhazia led almost two wars – different in tactics, resources and humanitarian background and it required huge efforts and exceptional ingenuity. Coordination of actions of these two fronts is the major achievement of military command of that time, possibly the greatest achievement of the people of Abkhazia which has shown unity and willingness to achieve independence.

Some photographs in the album are united by specific events: taking of the oath, work of physicians, arrival of volunteers… Photographic material differs in scale, significance, but each gives a real picture of what was happening to feel the dynamics, diversity and interdependence
of various episodes of the war.
There is a great deal of essential work ahead. It is important to publish all the material available and those who will continue the task will manage to fill in gaps in this area."
The full book in PDF can be downloaded by clicking here (102 MB)