Kabardian Drama Theater to perform in Abkhazian state philharmonic hall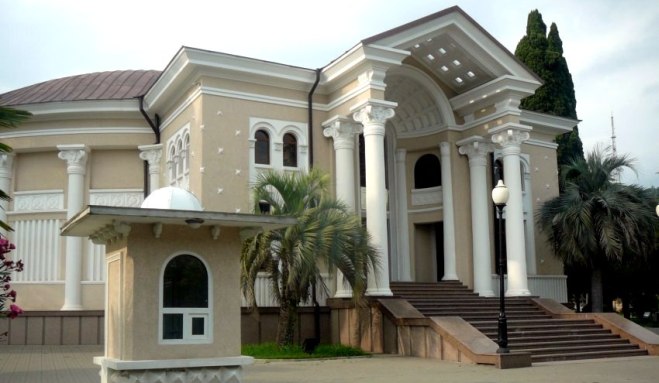 President Alexander Ankvab received the Minister of Culture of Kabardino-Balkaria Ruslan Firov.
He had arrived in Abkhazia together with the A. Shogentsukov Kabardian State Drama Theater that would perform Aleksey Tolstoy's an Eagle and Eagle-hen in the Abkhazian state philharmonic hall. The play had been staged by the Minister of Culture.
Alexander Ankvab expressed confidence that the play would be a success. The President also added that Abkhazia and Kabardino-Balkaria, and theaters, in particular, had to exchange cultural programs.
"I believe the audience will like your actors' work and it is important for our communication. We have to exchange cultural programs routinely. We will finish renewal of the Abkhazian theater shortly. It will be very beautiful there; all conditions for performances will be created. We hope to see your troupes just there", the President said.
Ruslan Firsov conveyed greetings of the President of Kabardino-Balkaria Arsen Kanokov to Alexander Ankvab.
"Arsen Bashirovich considered my presence here to be necessary. We have brought a play of a great Russian writer Alexey Tolstoy an Eagle and Eagle-hen. We did want to visit Abkhazia because we have had cultural and human ties for a long time. That is why the assessment the audience in Sukhum will give us is very important", the Minister of Culture of Kabardino-Balkaria said.
The President presented Ruslan Firov with anniversary silver coins with the image of Ardzinba, Sosnaliev and Dbar.