The dance-ensemble "Ridade" have arrived on Tour in Abkhazia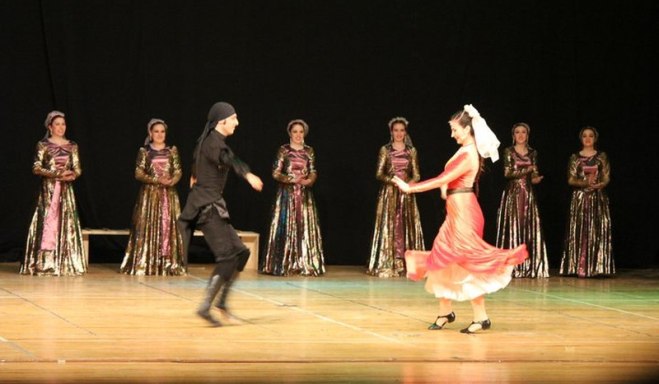 SUKHUM -- The dance-ensemble "Ridade", made up of Abkhazians living in Turkey, has arrived on tour in Abkhazia.

According to the head of the ensemble Dzhikhata Agrba, many of the members of the ensemble are in their homeland for the first time.
"Our fathers and grandfathers have preserved our culture and pass it on from generation to generation. While in Turkey, we are doing everything possible to preserve Abkhazian culture and customs; we speak in our native Abkhaz language, observe Caucasian customs, sing folk songs and dance," said Dzhikhat (Cihat) Agrba.
This evening a concert by the ensemble will be held in Pitsunda and another on 5 July in Sukhum in the Abkhazian State Philharmonia named after R. Gumba. On 6 July, the ensemble will entertain the residents of the village of Chlou in the Ochamchira District.
The ensemble's presence in Abkhazia was made possible through the financial support of the General Director of the Limited Liability Company "Tkuarchalugol" (Tqvarchal Coal), Tayfun Ardzinba. Tayfun Ardzinba returned to his homeland during the Patriotic War of the people of Abkhazia in 1992-93.