Education Reform Bill to Introduce Caucasian Language Courses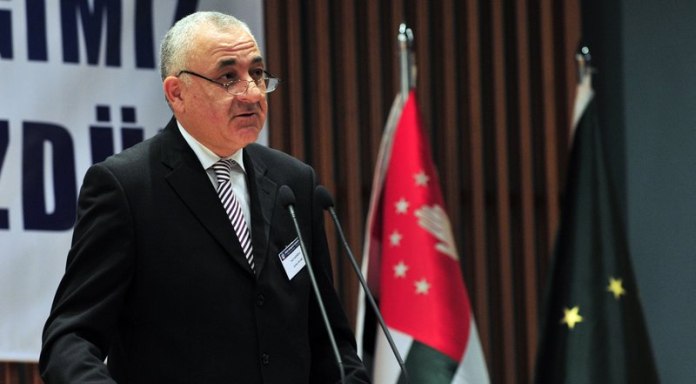 ISTANBUL - BIA News Center --The new education reform bill is set to introduce elective Adygea and Abkhazian courses, but the conditions required to open classes make it nearly impossible to teach the two Caucasian languages in schools, according to Vacit Kadıoğlu, the head of the Caucasus Associations Federation (KAFFED.)
The new so called "4+4+4" education reform bill allows students to take elective Adygea and Abkhazian courses two hours a week during the second quarter (fifth, sixth, seventh and eighth grades) of their mandatory education, but the conditions required to open clases make it nearly impossible to teach the two north Caucasian languages, according to Vacit Kadıoğlu, the head of the Caucasus Associations Federation (KAFFED.)
The courses will be offered only to fifth graders this year under the title of "Living Languages and Dialects." At least 10 students have to enroll for the administration to open a single class, however. If a minimum quota of six students can be met, the course could also be offered via the approval of district and provincial education directorates.
The Circassians

Despite the presence of multiple languages in the Caucasus region, a great majority of the 5.5 million Circassians in Turkey speak either Adygea or Abkhazian. Adygea has six dialects, all of which are intelligeble to the native speakers of the language.
Both languages use the Cyrillic alphabet and consist of 58 letters each. The plenitude of their consonants is a hallmark:  They contain the world's largest quantity of consonants in a single language, making the adaptation of the Latin alphabet particularly difficult, and linguists are still on it.
Circassians in Turkey live primarily in the central province of Kayseri (Uzunyayla,) the Black Sea region (especially around Samsun,) the southern section of the Marmara region and the vicinity of Düzce, Hendek and Adapazarı in the north, the eastern province of Kahramanmaraş and the southern province of Hatay, according to a study by KAFFED.

KAFFED has already presented a list of 150 teachers it trained to the Board of Education and Discipline, as well as a school curriculum and suggestions about where the courses could be offered in accordance with study results.

"Government makes legislation that is impossible to implement"

Instructions for one's mother tounge should begin at creche level, not in fifth grade, Kadıoğlu said.

"It would be impossible to find 10 students even in areas where there is a high concentration [of native speakers,] as the courses will be offered only to fifth graders on the first year. No community in Turkey can assemble that many students. Even the Kurds cannot meet that figure except in a few places where they constitute a homogenous population. If this is a right, classes should be opened even for a sole willing student; nearby schools should be pooled together if necessary. The state makes legislation but imposes such conditions for its implementation. That must be rectified," he added.

Adygea and Abkhazian are among languages identified as nearly extinct by UNESCO, Kadıoğlu said, adding that it befalls upon the state, and not just the speakers of a language, to preserve that tounge.

The government makes legislation without creating the infrastructure needed to carry it out, he explained.

"KAFFDER conducted field work the state ought to have performed, and it trained teachers. However, there is no legal work done [to explicate] whether these instructors will receive in-service training or if they will be appointed [at some point,] to count a few issues. There is little time left before schools open; it seems this law will not come into effect this year," Kadıoğlu said.

Families are required to hand in a petition to register their children for the courses. (NV/HK)
Source: Bianet