President Sergey Bagapsh visits Turkey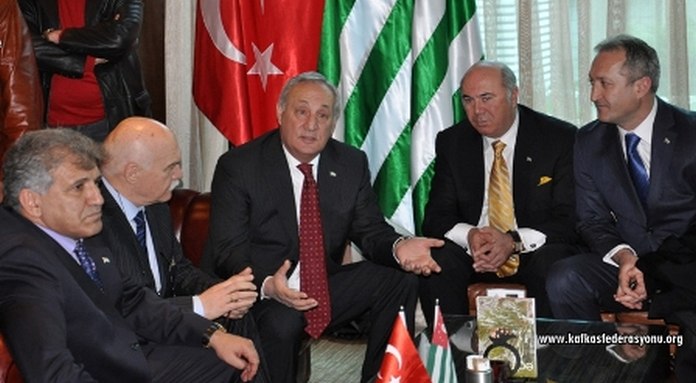 ANKARA -- President Sergey Bagapsh has started a four-day visit to Turkey to meet with the Abkhazian diaspora and to discuss economic relations. At the residence where the Abkhazian delegation are staying there has  taken place the first meeting between the President and representatives of the diaspora. The latter warmly welcomed the head of the Abkhazian state.
During the meeting, the President expressed his regret that he had been unable to travel earlier to the Turkish Republic, explaining this by a range of objective circumstances. He thanked the Turkish authorities for the opportunity to implement this long-planned visit.
Bagapsh will also travel to Istanbul and Adapazarı, a city in northwestern Turkey. According to the Abkhazian news agency, Apsnypress, Bagapsh is accompanied in Turkey by Foreign Minister Maxim Gvinjia; Minister  of Economics Kristina Ozgan; President of the National Bank Ilarion Argun; MP Taali Khvatish; Chairman of the Abkhazian Entrepreneurs' Association Leonid Osia, and Chairman of the State Commission For Repatriation Zurab Adleiba.
The Abkhazian delegation will hold a series of meetings on bilateral business-development in the Turkish capital.