How might the events in Ukraine affect the Georgian-Abkhazian settlement?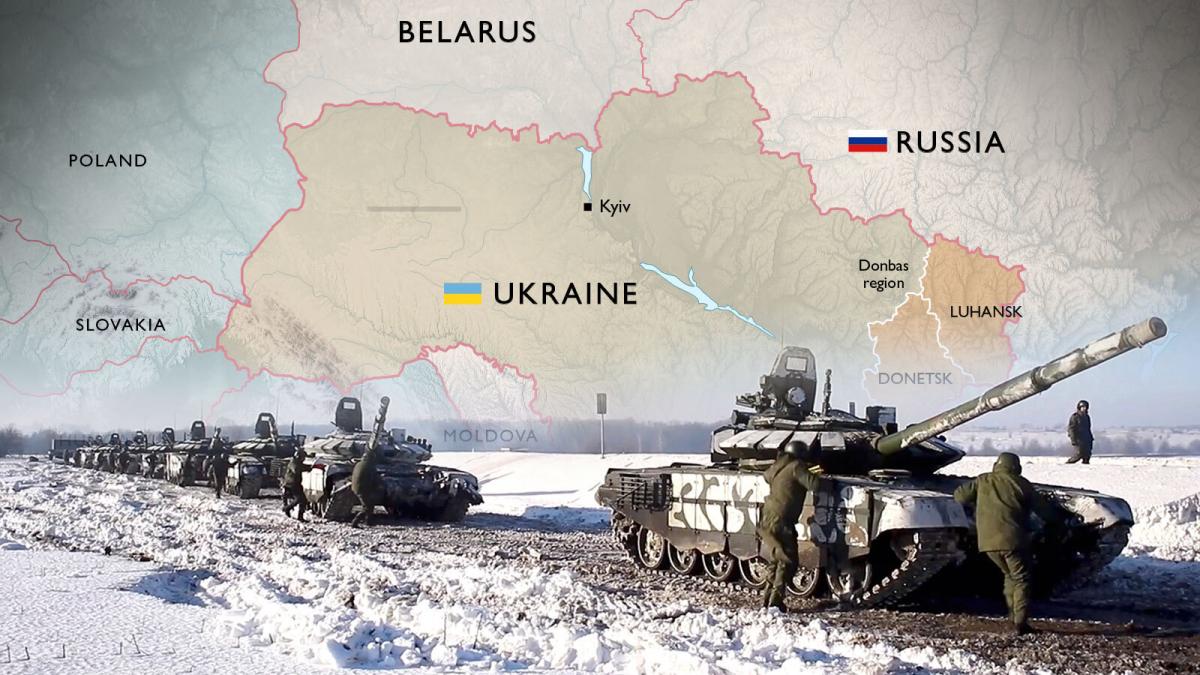 Vitaly Sharia -- The recent statement by the Georgian Foreign Minister that Tbilisi does not intend to use force for "getting Abkhazia and South Ossetia back" brought to many in Abkhazian society not a sense of relief but of wariness. All this is taking place against the backdrop of the Russian-Ukrainian war, which forced observers in Abkhazia to revisit the issue of the unresolved relations between Georgia and Abkhazia.
An unexpectedly heated discussion – more than two hundred comments in the Abkhazian segment of Facebook's social network – was occasioned by a tiny piece of information in one outlet of the media: "Georgia does not intend to use force against Abkhazia and South Ossetia in order to "get them back", Georgian Foreign Minister David Zalkaliani said on air on the television-channel Rustavi 2.
The statement falls into the category of what has already been routinely repeated more than once in Tbilisi. But most commentators don't seem to remember that. Plus, many, as is often the case, seem to have read only the headline and did not read the text, which says: "On 21 February, the President of Abkhazia, Aslan Bzhania, issued instructions for special units of the law-enforcement agencies to be put on high alert in order to avoid provocations from Georgia due to the situation in Donbas". As a result, most of the comments went like this:
"Why all of a sudden? On the contrary, such an unexpected statement is alarming!"
"As Stanislavski said, 'I don't believe it!' So they are definitely up to something. I'll go and clean my machine gun'.";
"So, expect war, since they are talking about it! After such a statement, it became even more disturbing!"
But many commentators took it in the context of what is happening in the world:
"Georgia, by the way, did not support sanctions against Russia. It doesn't matter what reasons might be, but already even this is not bad";
"They're like silk now! It doesn't matter if one moves like the knight in chess or what. They said, well it's just great. Maybe they've come to their senses. I do not mean that they are going to recognize us, but at least they do not intend to fight anymore. They know who guarantees our security... And apparently, they don't want the Ukrainian scenario."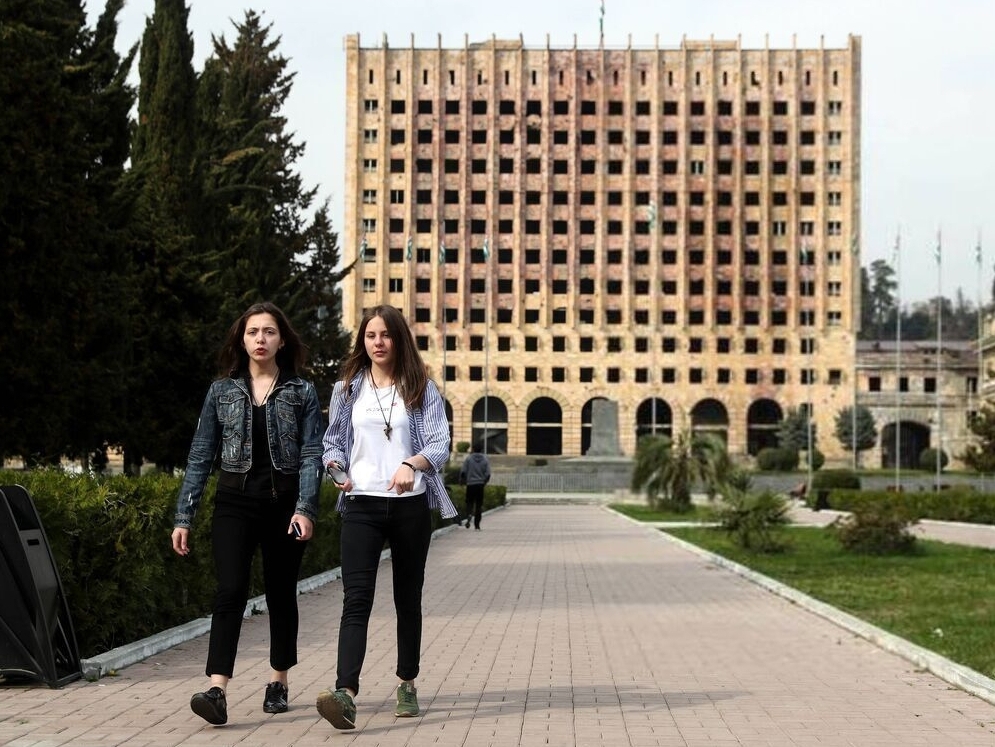 Sukhum. A view of the former government building damaged in the 1992-93 Georgian - Abkhaz War.
In our interconnected and mutually dependent world, everything is arranged in such a way that immediately after Russia recognized the independence of the DPR and LPR on 21 February, and especially after the start of the Russian military special operation in Ukraine on 24 February, many in Abkhazian society began to talk about how these global upheavals could affect the fate of Abkhazia. By the way, for many years observers from different countries have agreed that the issue of regulating relations between Georgians and Abkhazians or South Ossetians, which has been "hanging in the air" for three decades, can be resolved one way or another only in the context, and as a result, of such upheavals. Abkhazian public and political figure Tengiz Dzhopua noted:
"Yes, if this issue is resolved, it will be resolved in accordance with the changed world order, the changed situation in the world. I think that after the completion of this special operation of the Russian troops in Ukraine, a number of important issues will be resolved – the expansion of NATO to the East, the emergence of new states. It will be necessary somehow to determine the status of these states. In general, the red line has been reached when it is necessary to solve this. Georgia will never recognize it on its own, you said it correctly. Under no circumstances will it recognize the sovereignty of Abkhazia and South Ossetia on its own initiative, but only under pressure from its Western partners. She can be forced."
+ Abkhazia remembers "another Ukraine"
+ Asida Butba: "We are losing a world in which human life has value"
+ Abkhazia: between the hammer and the anvil
- Well, what if things go according to the worst-case scenario for Abkhazia and South Ossetia? That is, Russia loses in this confrontation in Ukraine, with the West... Could Georgia take advantage of this situation in its own interests?
- Hypothetically – yes; this is how the situation could develop. As soon as Georgia is convinced that Russia has been weakened, it will definitely take measures to resolve the question of Abkhazia and South Ossetia by force. But this is a hypothetical situation because I very much doubt that this is how events will develop. The worst-case scenario at the moment is the spillover of the Russian-Ukrainian conflict into a conflict between Russia and NATO countries. But it too is unlikely, because the West has a clear understanding of the situation, and no one is going to fight with Russia. It's just that the West itself is not ready for this, and the world is not ready, and the consequences of such a war will not benefit anyone.
The same opinion is shared by another socio-political figure, but of an older generation, Nugzar Agrba. In addition, he believes that the Georgian government acted wisely during these days by not joining Western sanctions against the Russian Federation. For Russia, Georgian sanctions would be like a pellet for an elephant, but Georgia would lose a lot economically:
 "Georgians have now acted absolutely correctly not to intervene in this fight. As for us, we will always have tense relations with Georgia. Because for a hundred and fifty years it has been hammered into the head of the Georgians that Abkhazia is Georgia. And the new generation is having it hammered into their heads too. So nothing has changed."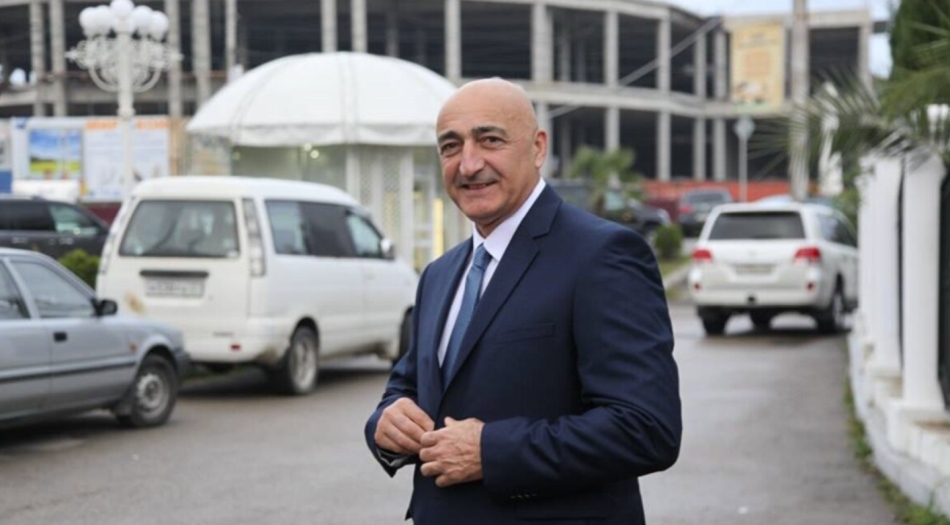 Nugzar Agrba
Did Nuzgar Agrba, after the end of the Georgian-Abkhazian war in the autumn of 1993, think that the unsettled relations between our peoples would drag on not for years, but even for decades? Of course not. Like almost everyone around him, he was sure that recognition was a matter of the then near-future:
"To be honest, I thought that the Georgians would recognize the results of the war and would establish peaceful relations with Abkhazia. Understand? And little by little, finding ourselves in peaceful relations, we would coexist, helping each other out."
But in today's world, Nugzar Agrba concluded, divided into blocs; it is customary to appeal not to historical and legal arguments, but to their patrons, to powerful allies, and therefore bloc-thinking dominates in resolving inter-ethnic relations.