Abkhazia's Ministry of Foreign Affairs Marks 30 Years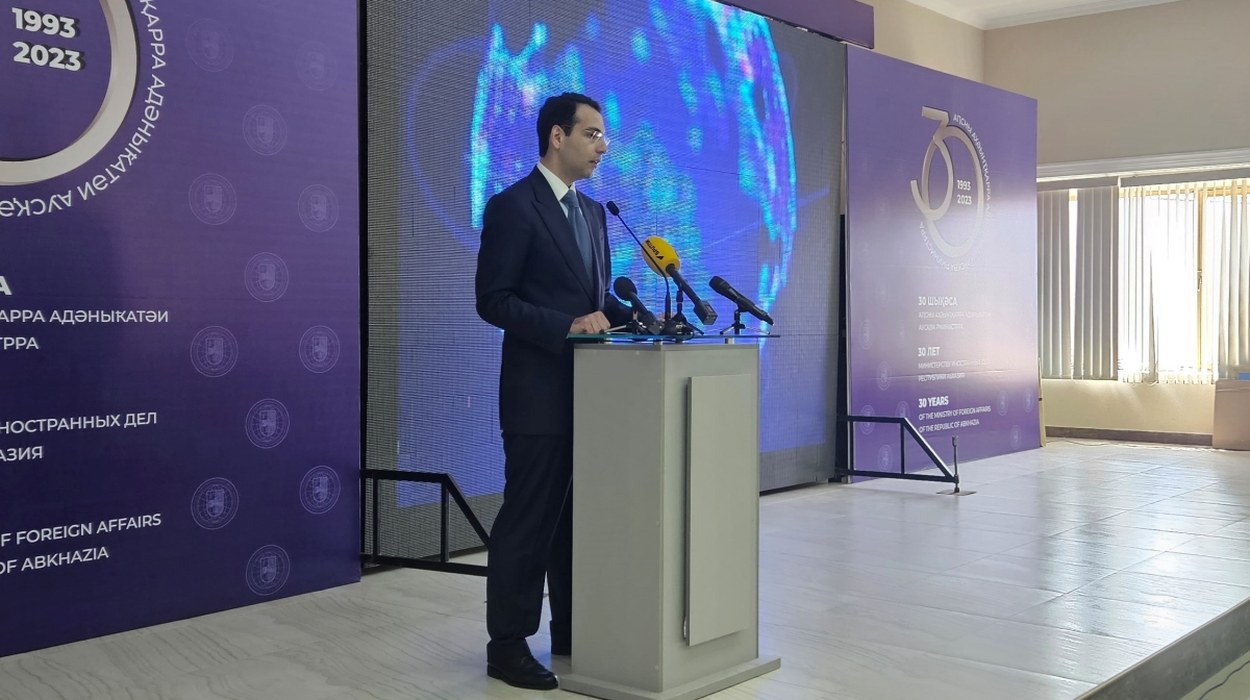 SUKHUM / AQW'A ― The Ministry of Foreign Affairs of Abkhazia marked its 30th anniversary yesterday, celebrating the occasion with a ceremonial assembly in the conference hall of the Cabinet of Ministers. The ministry was established during the Patriotic War of the Abkhazian people in 1992-1993, with its establishment formally enacted on May 17, 1993, by Vladislav Ardzinba, then Chairman of the Supreme Council.
Over the years, the Ministry of Foreign Affairs has been at the forefront of protecting and advancing the foreign policy interests of the Republic of Abkhazia. It has been led by several dedicated diplomats including Said Tarkyl, Sokrat Dzhindzholia, Leonid Lakerbaya, Sergey Shamba, Igor Akhba, Maxim Gvindzhia, Viacheslav Chirikba, and Daur Kove.
In his address during the assembly, President Aslan Bzhania acknowledged the ministry's contributions over the past three decades, especially its role in fostering friendly Russian-Abkhazian relations. "In 2008, an important event occurred in the history of our country - the recognition of the independence of the Republic of Abkhazia by the Russian Federation and a number of other countries," Bzhania said.
Current Foreign Minister Inal Ardzinba, in his welcome remarks, highlighted the challenges and achievements of Abkhazian diplomacy. "The formation and development of Abkhazian diplomacy took place under difficult conditions. Relying on 30 years of experience, we strive to maintain this level and protect the national interests of Abkhazia as efficiently as possible," he explained.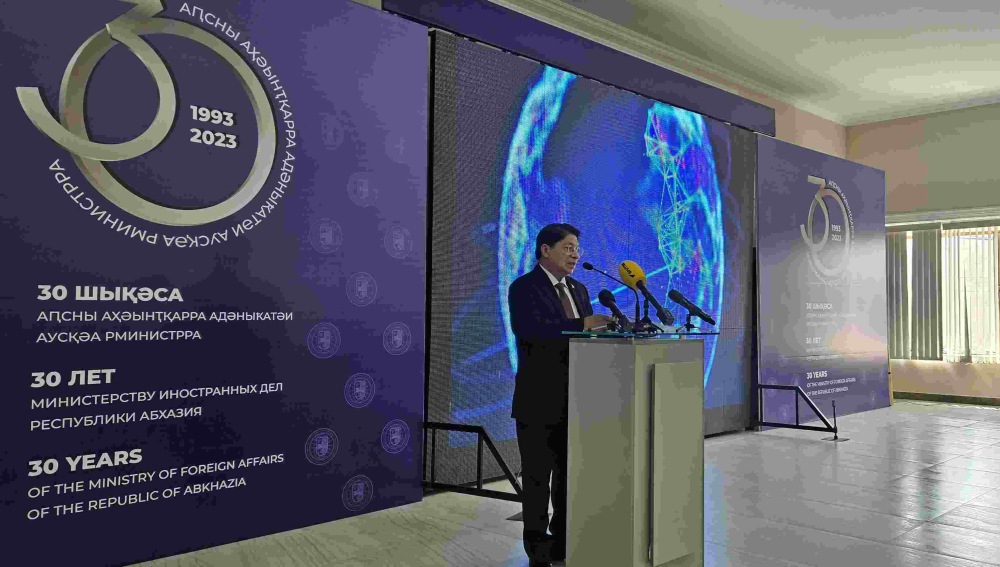 Nicaraguan Foreign Minister Denis Moncada.
To commemorate the milestone, former ministers of foreign affairs and the staff of the Ministry were awarded the anniversary medal "Ministry of Foreign Affairs of the Republic of Abkhazia - 30 years". A special photo exhibition, showcasing dozens of photographs and archival documents, was also launched within the Cabinet of Ministers, reflecting the crucial historical moments and achievements of the Ministry.
Abkhazian diplomats received international felicitations for the anniversary. The Minister of Foreign Affairs of Nicaragua, Denis Moncada, who arrived in Abkhazia for the occasion, extended fraternal greetings from Nicaraguan President, Comandante Daniel Ortega.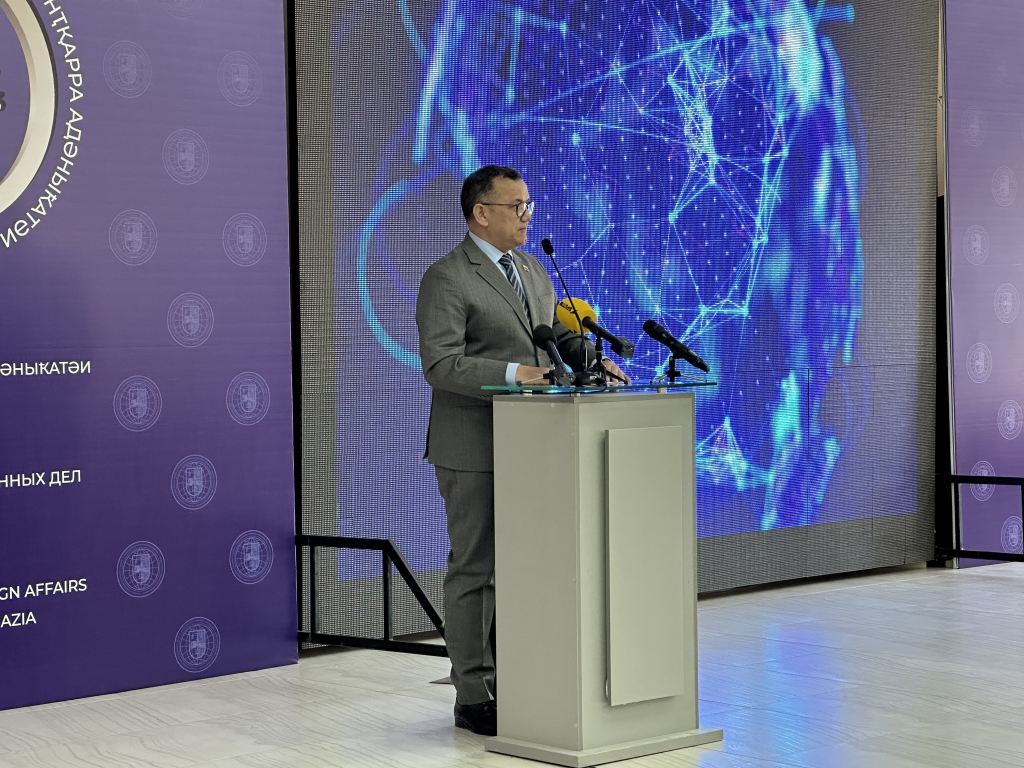 The Ambassador of Venezuela to Russia, Jesus Rafael Salazar Velasquez.
In a statement, Jesus Rafael Salazar Velasquez, the Ambassador of Venezuela to Russia and concurrently in Abkhazia, lauded Minister Inal Ardzinba for carrying a huge responsibility in promoting the interests of the Abkhaz people. "I am sure that you will carry out this mission with great dignity, thanks to your talents and intelligence," he said.
The anniversary not only marked the history of the Ministry but also set the stage for its future diplomatic efforts in the post-Soviet space, the Middle East, Africa, and Latin America. The event served as a reminder of the significant role the Ministry plays in the Republic of Abkhazia's foreign relations and sovereignty.