Information by the Press Service of the Abkhaz Foreign Ministry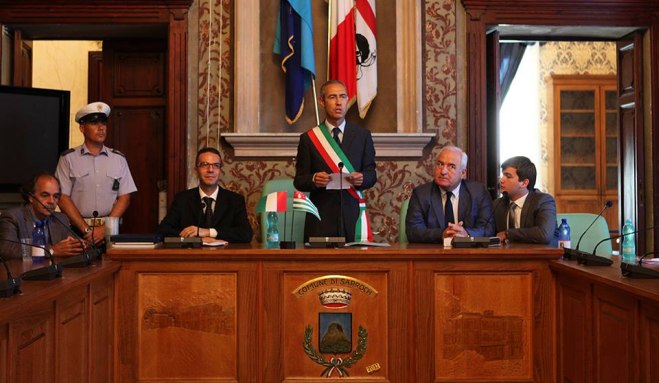 On September 2 , on behalf of the Minister of Foreign Affairs Vyacheslav Chirikba the officers of the Abkhaz Foreign Ministry Kan Taniya and Tengiz Tarba had a meeting in Arezzom, Italy, with the representatives of the Italian non-governmental association "Rondine citadel of peace" - the President of the Association Franco Vaccari, the head of the Department of External Relations Mauro D'Andrea , the Head of the Information Department Francesco Santioli and the representative of the Regional Municipality of Arezzo Luca Mattioli .

During the meeting they discussed the possibility of holding a large cultural event entitled "The Week of the Abkhaz culture in Tuscany " in the Italian regions of Tuscany and Trentino- Alto Adige A number of events will be organized within the framework of the "Week of Abkhazia ," such as the exhibition of the Abkhazian artists and photographers , performances of the Abkhaz dance groups and folk music ensembles in the central squares and other activities.

Both sides noted the importance of holding "The Week of the Abkhaz culture in Tuscany ," which will open up prospects for even closer ties and will facilitate the process of fruitful cultural dialogue between Italy and Abkhazia.

Until now, the largest initiative of the Association "Rondine " was the three-year project in the Caucasus «Venti di Pace Su Caucaso" (" Winds of Peace in the Caucasus " ) . One of the results of the project were "The 14 Points for Peace in the Caucasus ", translated into thirteen languages, including the Abkhaz language, which were adopted by the European Parliament as a resolution on the South Caucasus.
Source: MFA Apsny