Statement of the Abkhaz Foreign Ministry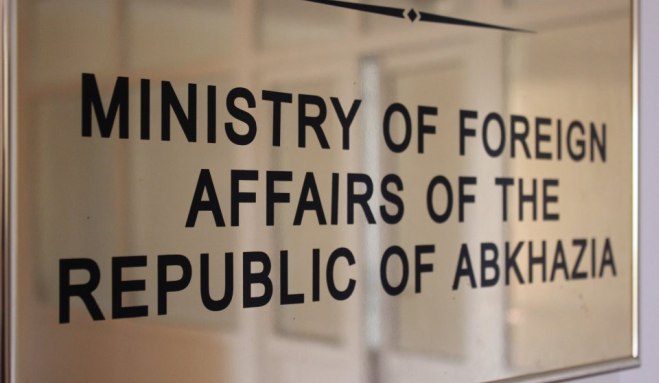 As reported by the Italian media, the Georgian Foreign Ministry demands that the Italian Government "takes necessary measures" in relation to two Italian towns Sarroch and Lanusei for their "unauthorized" contacts with the representatives of the Republic of Abkhazia and the Republic of South Ossetia.
In this regards we find it necessary to state that all contacts between Abkhaz and Italian representatives as well as signing of the Protocol of Friendship and Cooperation between the town administrations of Gagra (Abkhazia) and Sarroch (Italy) of August 24, 2013 comply with the legislation of the Italian Republic. Georgia's actions therefore can be qualified as interference in internal affairs of a sovereign state. Appeal of the Georgian Foreign Ministry to the Italian Government for exerting pressure on the democratically elected local governments are absurd and barely demonstrate authoritarian thinking of the representatives of the Georgian Foreign Ministry.
Signing of the Protocol of Friendship and Cooperation between Gagra and Sarrock enabled us to stir up cultural and humanitarian interaction between the residents of the two countries. Therefore we consider the desire of Georgia to prevent the Abkhaz citizens from international communication as discriminatory and counterproductive policy which contradicts the call of the times.
We want to stress once again that the course of history cannot be reversed and obsessive attempts of the Georgian officials to cling onto the outdated and ineffective principles and approaches stipulated in the notorious Law "On Occupied Territories" damage not only inalienable rights and freedoms of the Abkhaz population but also the long-term interests of Georgia itself.