The CCI President Meets Business Delegation from Germany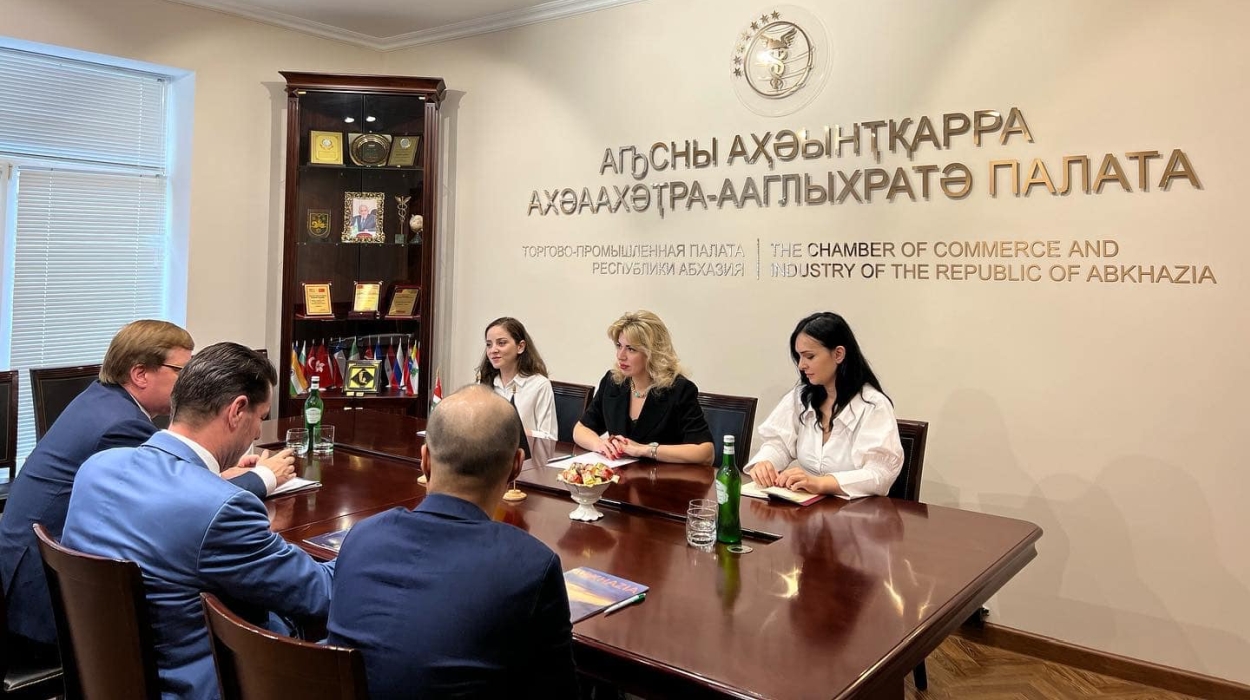 President of the
Chamber of Commerce and Industry of the Republic of Abkhazia
, Tamila Mertskhulava met with the delegation from Germany headed by Wolfgang Matzke the official representative of the Chamber of Commerce and Industry in Germany. The delegation included Guo Xijia, a consultant for Chinese companies in Europe, and Doctor Ulrich Ruppe, the vascular Surgeon at the Helle Mitte Medical Center, Berlin.
The issues of the work of the Representative Office of the Chamber in Germany, possible aspects of the development of trade and economic relations between the business community of Abkhazia and Germany have been discussed during the meeting.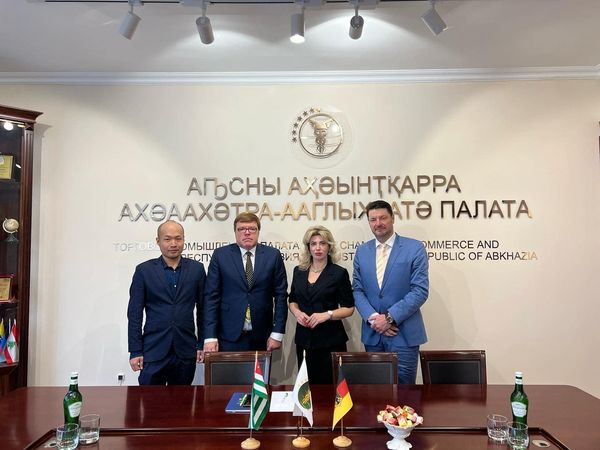 The CCI President Tamila Mertskhulava also noted the work of the CCI of RA representative in Germany Wolfgang Matzke, who held numerous presentations of our republic and meetings with entrepreneurs in Germany in order to develop relations between the business communities of both our countries and presented Abkhazian products at various exhibition venues.


In a conversation with the President of the CCI the guests discussed a number of topics related to entrepreneurship, as well as the possibility of a medical center opening based on German technologies in Abkhazia. In this regard, the CCI organized the meeting between the German delegation and Eduard Butba the Minister of Health of the Republic of Abkhazia.