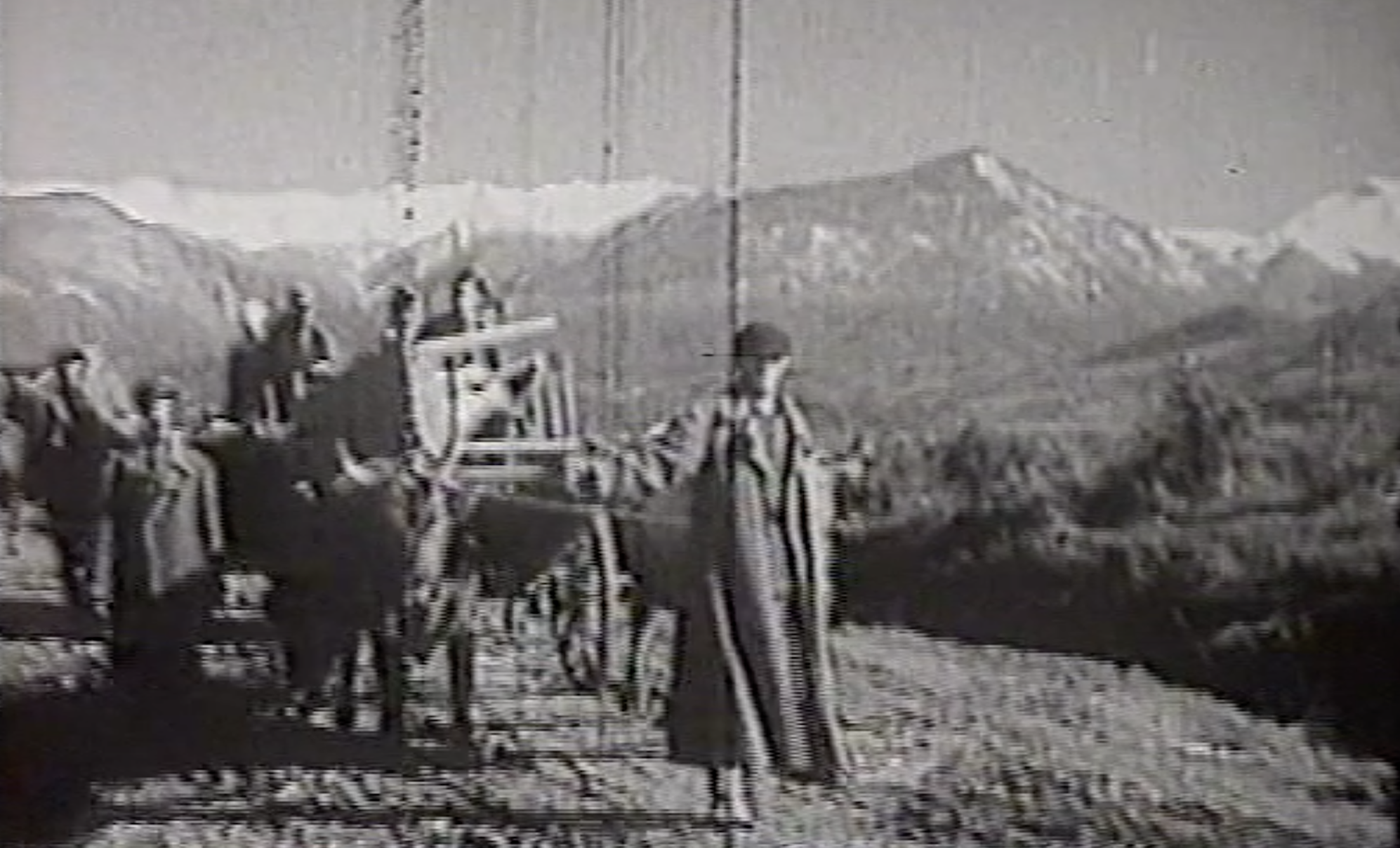 After most of Abkhazia's indigenous Abkhazians were expelled to Ottoman lands firstly at the end of the Russian-Caucasian War (1864) and then following the Russo-Turkish War (1877-78), their vacated lands immediately started to attract colonisation from such diverse incomers as: Mingrelians, Armenians, Greeks, Estonians, Bulgarians, Germans and Modavians — leading Georgian activists at the time (such as the educationalist Iakob Gogebashvili) argued that the Abkhazians' immediate neighbours in Western Georgia's province of Mingrelia would most easily cope with the prevailing natural conditions, making them the ideal colonisers. However, the initial, rather desultory process of migration was to reach its apogee during the years of the Stalinist-Beriaite repression of the Abkhazians, namely 1937-53. In accordance with a decree of the Communist Party's Central Committee of 27 May 1939, land was set aside and domiciles specially constructed to house the collective farmers and their families transported into Abkhazia from various regions of Western Georgia (principally Mingrelia).
The film-clip (from a 30-minute documentary on Abkhazia shot in 1941) talks of settlements having been created in the Gagra, Gudauta and Ochamchira districts and shows incomers travelling on carts, the building of their homes, and one family actually moving in. The scale of the population-movement can be seen by comparing the census-data for 1939 vs 1959, which demonstrates that the number of Kartvelians (viz. Mingrelians, Georgians, Svans, Laz, but chiefly Mingrelians) resident in tiny Abkhazia shot up by some 66,000, with extremely damaging demographic consequence for the native Abkhazian percentage of the overall population.
For full details on this and related themes see:
Abxazija: Dokumenty Svidetel'stvujut 1937-1953. Sostaviteli: B[adzhgur] E. Sagarija, T[emyr] A. Achugba, V[aliko] M. Pachulija [Abkhazia: The Documents Bear Witness 1937-1953. Compilers: B[adzhgur] E. Sagarija, T[emyr] A. Achugba, V[aliko] M. Pachulija], Sukhum, 1992
This reference-work is essential reading for anyone wishing to understand the ultimate causes of the Georgian-Abkhazian conflict, which came to a head in the final years of the USSR, developing into full-scale war on 14 August 1992.
+ Conquest and Exile, by Austin Jersild
+ Georgii Tsereteli (1879): It's time that we grab new territories in the Caucasus
+ Who should be settled in Abkhazia? By Jakob Gogebashvili 
+ Three Extracts from the Georgian Newspapers Droeba and Iveria
+ Demographic change in Abkhazia 1897–1989
+ Ethno-demographic history of Abkhazia, 1886 - 1989, by Daniel Müller

Demographic engineering

Between 1937 and 1953 tens of thousands of peasants from Western Georgia were settled in Abkhazia, shifting the ethno-demographic balance further against the Abkhaz. At the time of the Soviet census of 1926 the Abkhaz had still accounted for over a quarter of the population of Abkhazia (26.4%).5 The demographic engineering of the late Stalin period brought this proportion down to about one sixth (17—18%).6

A special organization was set up in 1937 to build housing for new Georgian settlers—"Abkhazpereselenstroi" ("Abkhazia Resettlement Construction"). In 1939 compact Georgian settlements appeared in close proximity to Abkhaz villages in Gudauta and Ochamchira districts, for the clear purpose of breaking up the sole remaining areas of contiguous Abkhaz habitation. Later, settlers were also placed on the lands of Abkhaz villages (for instance, in 1951—52).

See: The Stalin-Beria Terror in Abkhazia, 1936-1953, by Stephen D. Shenfield