A Commentary by Dieter Boden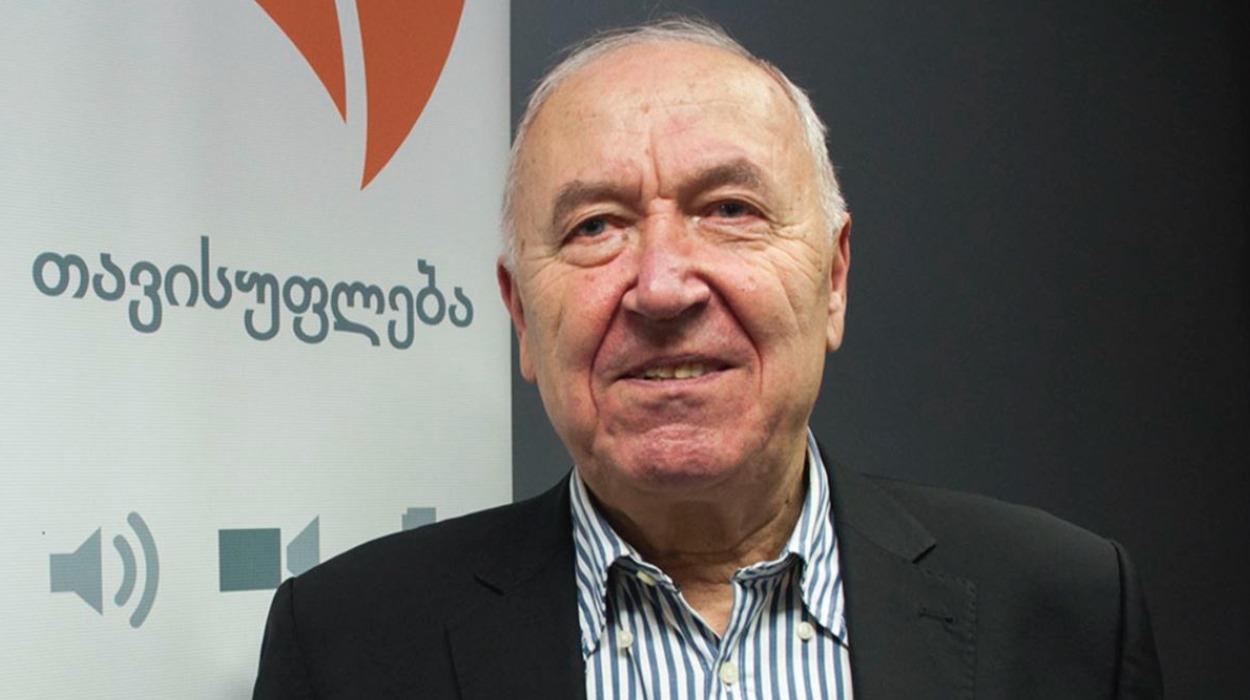 In his article for the "OC Media" website Paata Zakareishvili concludes that it is time for Georgia "to shake up its conflict settlement policy". This statement is very much to the point. It puts the finger on the fact that almost 30 years after the conflicts in South Ossetia and Abkhazia came to an end by shaky cease-fire agreements we have witnessed little to no progress on peace settlements there. Basically, peace-efforts exhausted themselves with appeals by the international community to restore Georgia's territorial integrity — with no follow-up. These appeals, put forward like a mantra, find themselves in various resolutions adopted by the UN, the OSCE, the European Parliament and many other international organisations.
Very obviously there is a need for some fresh ideas to overcome the current stalemate on conflict-resolution. This should also be understood as looking critically into some of the underlying concepts taken for granted up to now. For example, we have become used to the narrative that Russia alone is to be blamed for the conflicts since it facilitated and supported the invasion and occupation of both South Ossetia and Abkhazia. For that reason it should be Russia, and Russia only, that should be addressed to negotiate a settlement. This narrative ignores the fact that the population of both Abkhazia and South Ossetia were deeply affected and remain traumatized to this day by the two wars which took place on their territories. Any attempt at conflict-settlement should take account of their concerns. This should remind us that a major effort to restore confidence between Georgians and these two ethnic minorities is long overdue. It is also a precondition for any lasting peace-agreement.
However, the work cannot be achieved without establishing some sort of a direct dialogue between them and the Georgians. This is what Zakareishvili pleads for, and his plea is well-founded. Such direct contacts existed prior to the 2008 war under the auspices of the UN and the OSCE, and they produced some tangible results until they had to be suspended at Russia's request. Ideally, any newly established dialogue should promote the larger peace-process: it should be complementary and in support of the Geneva talks where seven delegations meet every couple of months to discuss the political basics of conflict-settlement. But the agenda is too voluminous, and the time too limited to discuss the full range of open matters. There are a number of areas of mutual interest where direct contacts between the conflicting parties may apply, for example, humanitarian issues, or the encouragement of cross-border trade, or management of the Ingur(i) power-plant. Why not also imagine in a medium perspective the development of local tourism.? It could reopen to Georgians access to some of the beautiful Abkhazian Black Sea beaches, which used to be favourite holiday-spots for them before the war.
In this context, it is noteworthy that after his election last September the new Abkhazian president Bzhania indicated readiness for direct contact with Georgian counterparts. Unfortunately, his proposal was left without any concrete answer.
Conflict-settlement does not appear to be a number-one priority with the current Georgian government. Understandably, the coronavirus-issue overshadows everything at this moment. But in addition, there is this other traditional aspect which continues to play a role: an excessive expectation by the Georgian side that it is the international community, particularly the West, that has an obligation to engage more actively in conflict-settlement, preferably by exerting pressure on Russia. Repeatedly Georgians have been frustrated by what they interpret as "Western passivity", and today the EU is the one major addressee in this regard. As for the latter it is certainly true that for Brussels the South Caucasus is not a priority policy-matter ipso facto at this point in time. So permanent awareness-raising is needed in Brussels and in other EU capitals. There is ample room here for further activity where Georgia might wish to shake up its conflict settlement policy: present a valid peace-vision and come out with new initiatives beyond the well-worn paths.