The Modernized Stage of the Abkhaz Drama Theatre has opened after five years of Renovation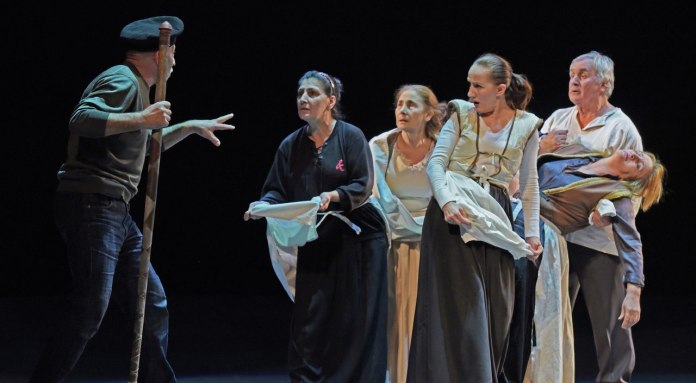 SUKHUM -- In a pre-premiere performance, actors performed short extracts from nine plays, including Shakespeare's "Julius Caesar", Tonino Guerra's "The Shore of Heaven", Fazil Iskander's "Makhaz", and Pedro Calderon's "Life is a Dream."
The theater building closed for renovation in the summer of 2009. After the work was certified as completed in May 2014, the company started actively preparing for the new season.
On the 1st of December was held a repertoire of Abkhazian drama. Works of not only Abkhazian authors but also world classics in Abkhaz language.
Click to enlarge image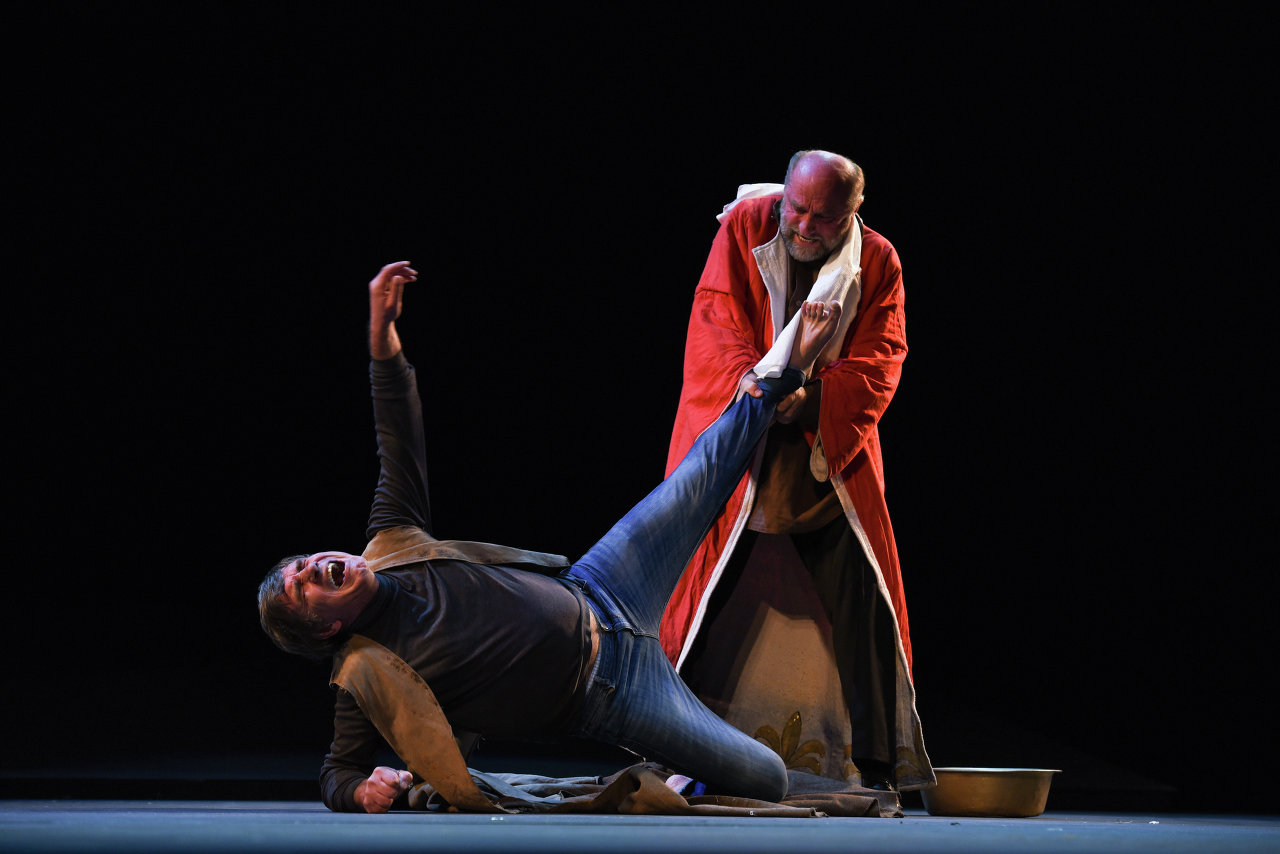 A scene from the play "Life is a Dream" by Pedro Calderon.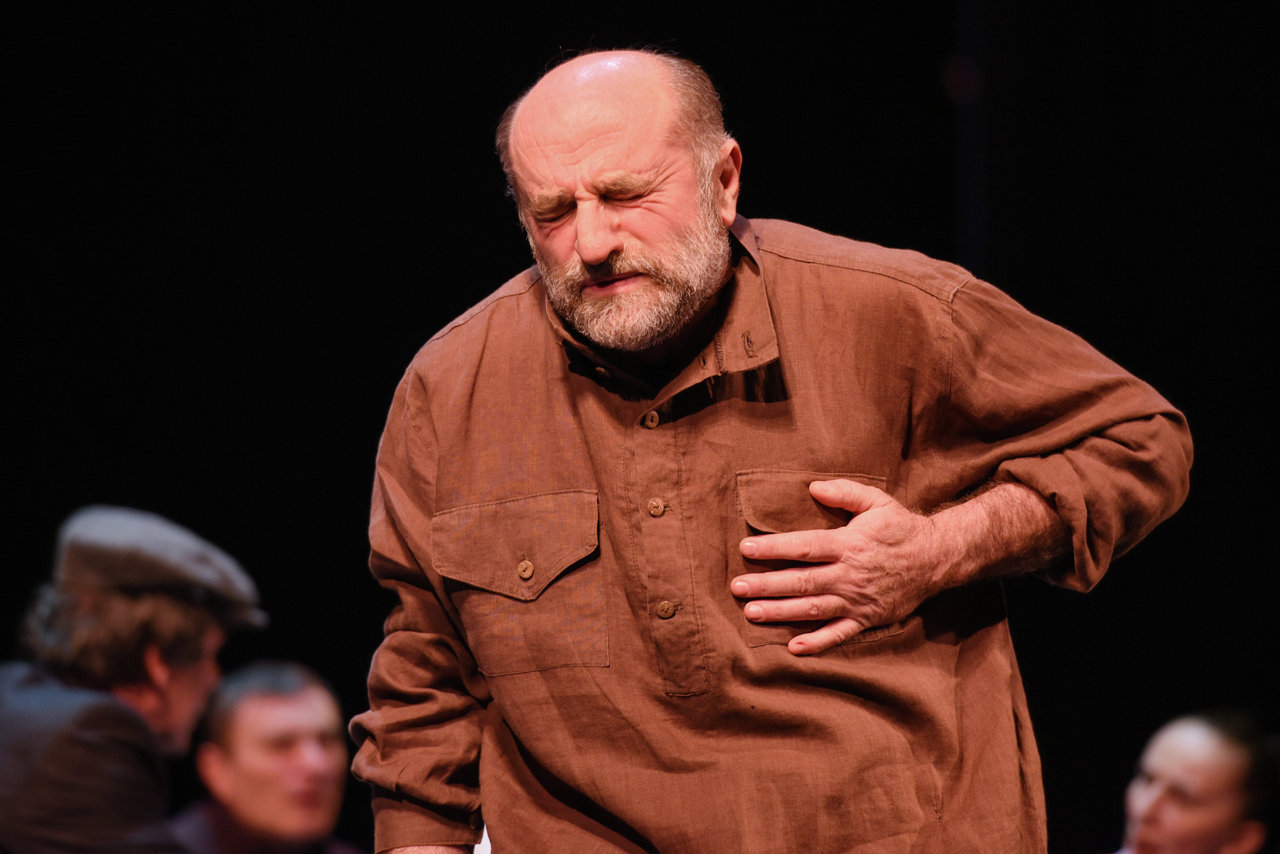 Abkhaz theater actor Kesou Khagba plays the title role in the play "Makhaz" by Fazil Iskander.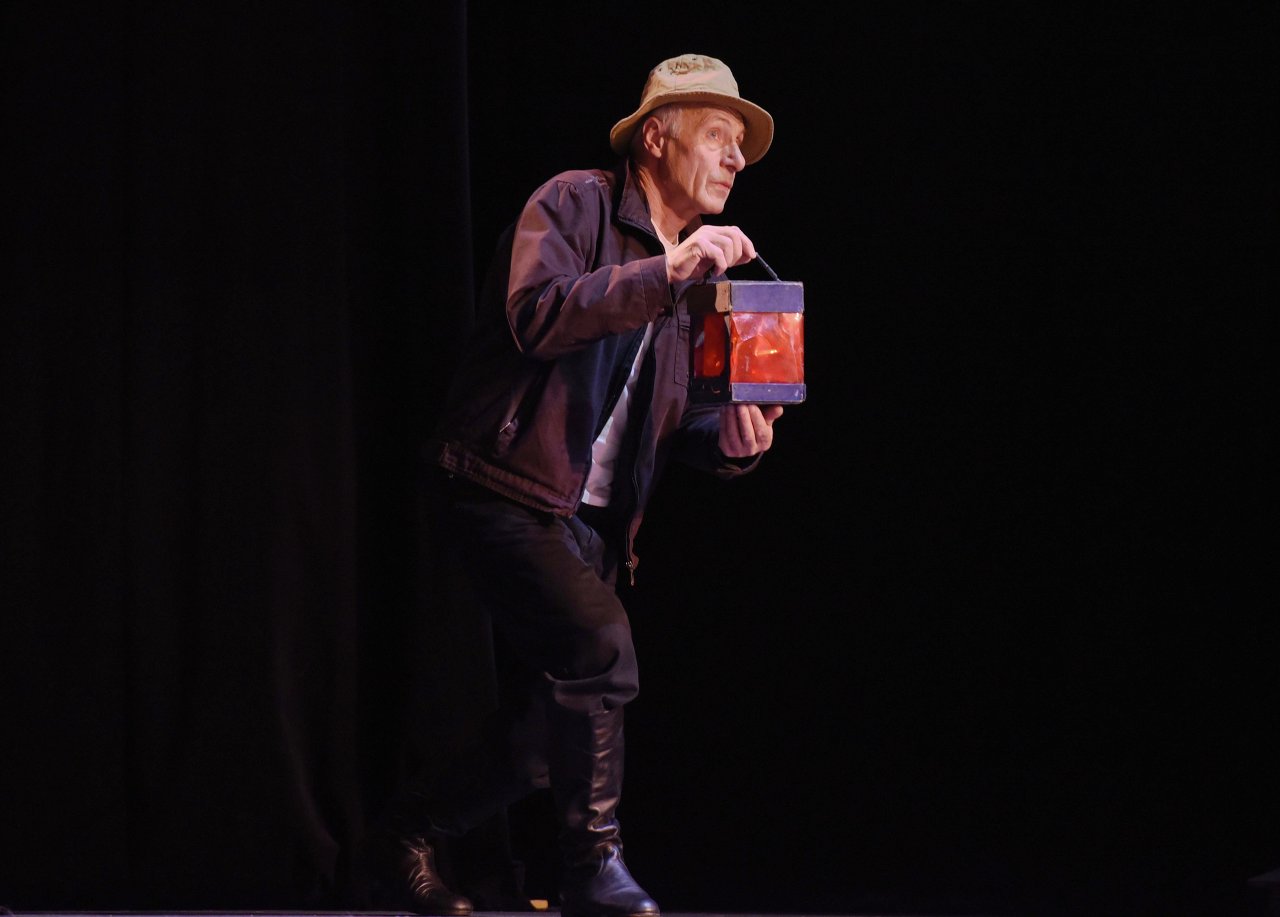 Actor Sirbey Sangulia in the play "The Shore of Heaven" by Tonino Guerra.