From Archives to Stage: 30 Years of Victory and Independence with Grand Theatrical Show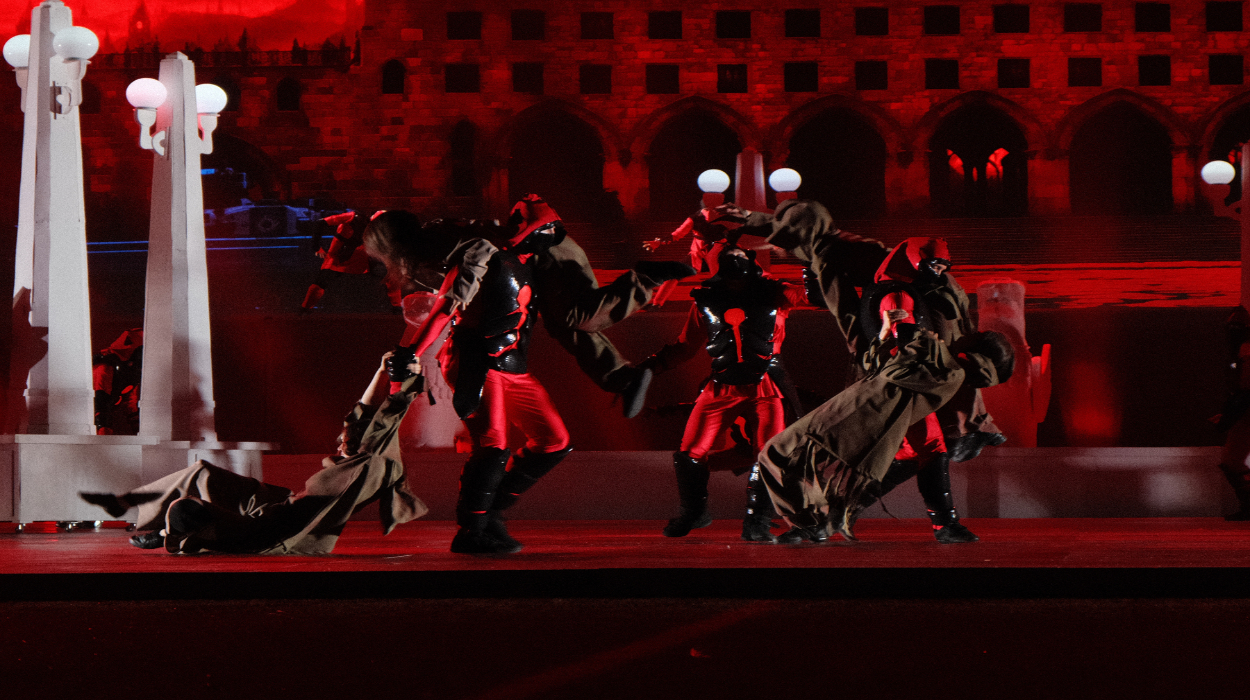 SUKHUM / AQW'A —   In a moving tribute to the resilience and spirit of Abkhazia, a grand theatrical animated performance was staged at the "Dinamo" stadium in Sukhum, marking the 30th anniversary of Abkhazia's Victory and Independence.
The elaborate presentation, which concluded the day's celebrations, was an amalgamation of dance, drama, and stunning special effects. It effectively narrated the events leading up to the Patriotic War, the course of military operations, and the indomitable spirit of volunteers who played a pivotal role in clinching the Victory.
Audiences were treated to a cinematic experience, with archival footage and war chronicles seamlessly integrated into the live performances. Notably, excerpts from speeches by Abkhazia's first president, Vladislav Ardzinba, resonated deeply, bridging the past with the present.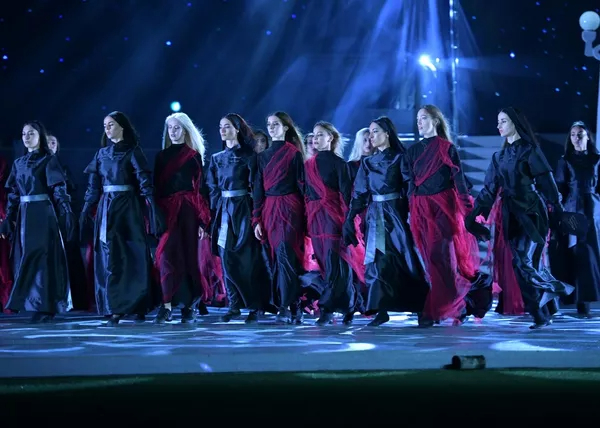 The creative vision behind the show was evident in every frame. With a thoughtful blend of sets, artists, dancers, and archival material, the ambiance of pre-war Abkhazia and the tumultuous events of the Patriotic War were vividly brought to life. A standout moment on stage depicted the enemy army set against the backdrop of valiant Abkhazian soldiers, volunteers, and even spiritual leaders. Through dance and drama, this portrayal symbolised the struggles and valour of the Abkhazian people during the years of war.
The evening reached an emotional crescendo as it concluded with a heartfelt speech by Vladislav Ardzinba. The iconic moment of the night was the hoisting of the Abkhazian flag, which was met with a thunderous ovation, a testament to the pride and unity of the people of Abkhazia.