Abkhazia's 25th Annual Dance Competition Showcases Young Talent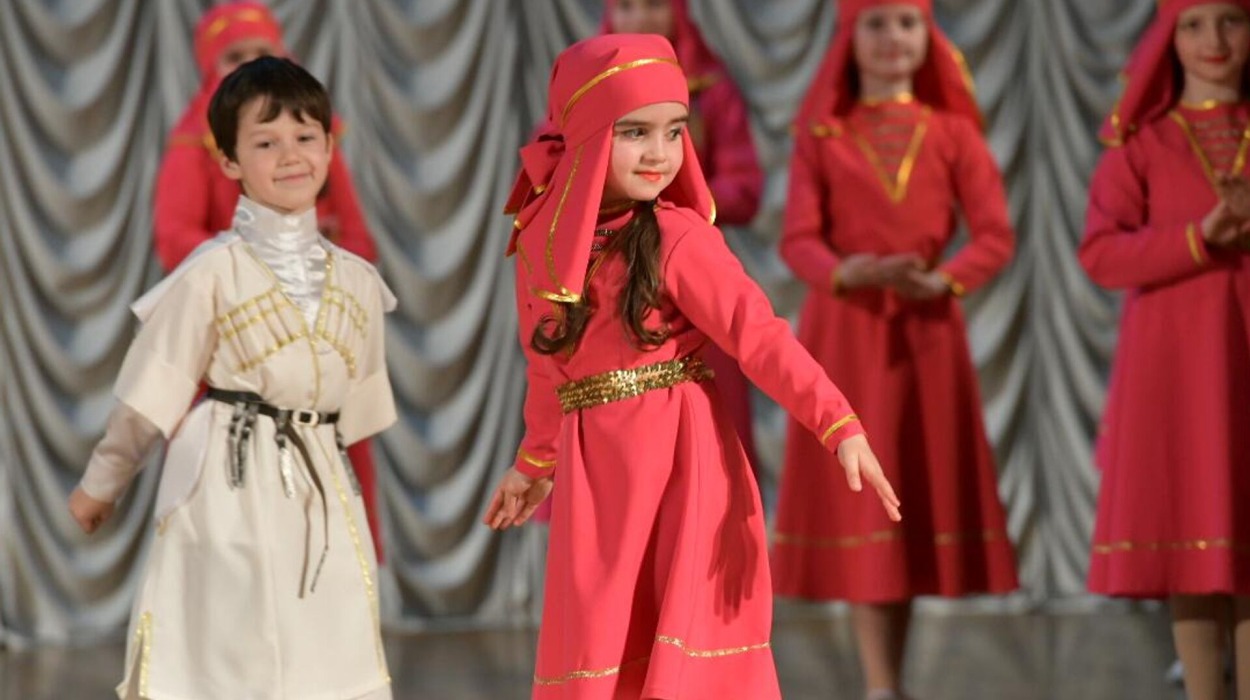 SUKHUM / AQW'A ― The 25th annual Abkhazian children's and youth dance competition, known as "Аӡыхь" (Spring) kicked off on May 4th at the Abkhazian State Philharmonic, featuring creative ensembles from all regions of the republic. The competition will continue on the 5th of May, presenting a diverse array of captivating performances.
During the event's opening, a presentation of the sheet music collection titled "Dance Music of the Abkhazians" was held. This collection was compiled by the late Otar Khuntsaria (1956-2016), who was a revered composer and People's Artist of Abkhazia.
The two-day competition includes various categories such as Abkhazian folk dance, international folk dances, contemporary dance, and both paired and solo performances. A total of 25 acts will grace the stage, with participants divided into two age groups: 7-12 years old and 13-18 years old.
The jury is tasked with evaluating each performance based on artistic skill, dance theme interpretation, stage presence, costumes, and live musical accompaniment. Winners will be awarded first, second, and third-degree diplomas, while other contestants will receive special commemorative certificates. To recognise their participation, all contestants will be given memorable gifts.