"Sharatyn" takes part in the opening today of the International Folklore Festival in South Korea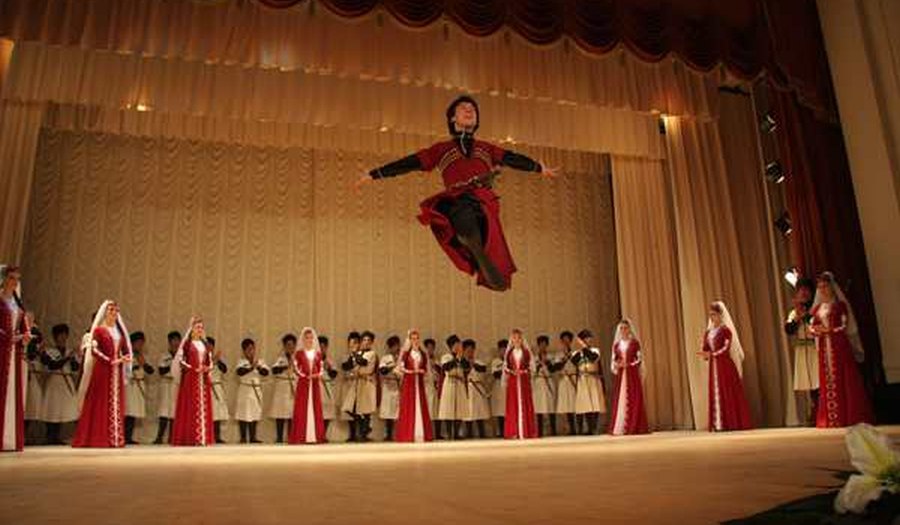 State Folk Dance Ensemble of the Republic of Abkhazia "Sharatyn" takes part today in the opening of the South Korean International Folklore Festival which is going to be held in the South Korean city, Chon.
Correspondents of the Abkhazian television, who accompany the world-known Ensemble which celebrated its fortieth anniversary, say, that the event brings together dance groups from 20 countries: Egypt, India, Turkey, Israel, Sri Lanka, China, Japan, USA, former Soviet republics.

The Enseble "Sharatyn" of the name of Edward Bebiya has been to many countries, but in South Korea- first time. 

Band leader Ruslan Bebiya convinced that "Sharatyn" is not far behind the level of professionalism from the other groups - participants of the festival. "We will do our best to stay ahead," - he said during a dress rehearsal, which took place on October 5.

The same day, the participants of the festival were welcomed in the City Hall of Cheonyan.

At the opening ceremony, also is planed a speech by the Minister of Culture of the Republic of Abkhazia Nugzar Logua.

Note, that the ensemble will not perform only at the festival, but also in other cities in South Korea.
State Ensemble "Sharatyn was created in 1970 by Edward Vahaydovich Bebiya-honored Artist of Abkhazia, laureate of the Lenin Prize and State Prizes, D.Gulia.
Today, the artistic director and chief choreographer of the ensemble "Sharatyn" is the son of Edward Bebiya - Ruslan - a graduate of Moscow University of Culture.

Ensemble "Sharatyn" performs folk and ritual dancing, ritual dance with daggers and cloaks. Also, to the repertoire of the ensemble are added dances of the nations of the Caucasus.

Ensemble Sharatyn "-is winner of the World XI Carthage Festival in Tunisia, also winner of three international folk dance festivals in Samsun. Plus, the Ensemble took part at the XII World Festival in Moscow, and at the two festivals of folk art of the Association of Cities in Southern Russia.