Lake Ritsa and Auadkhara experience unusually warm weather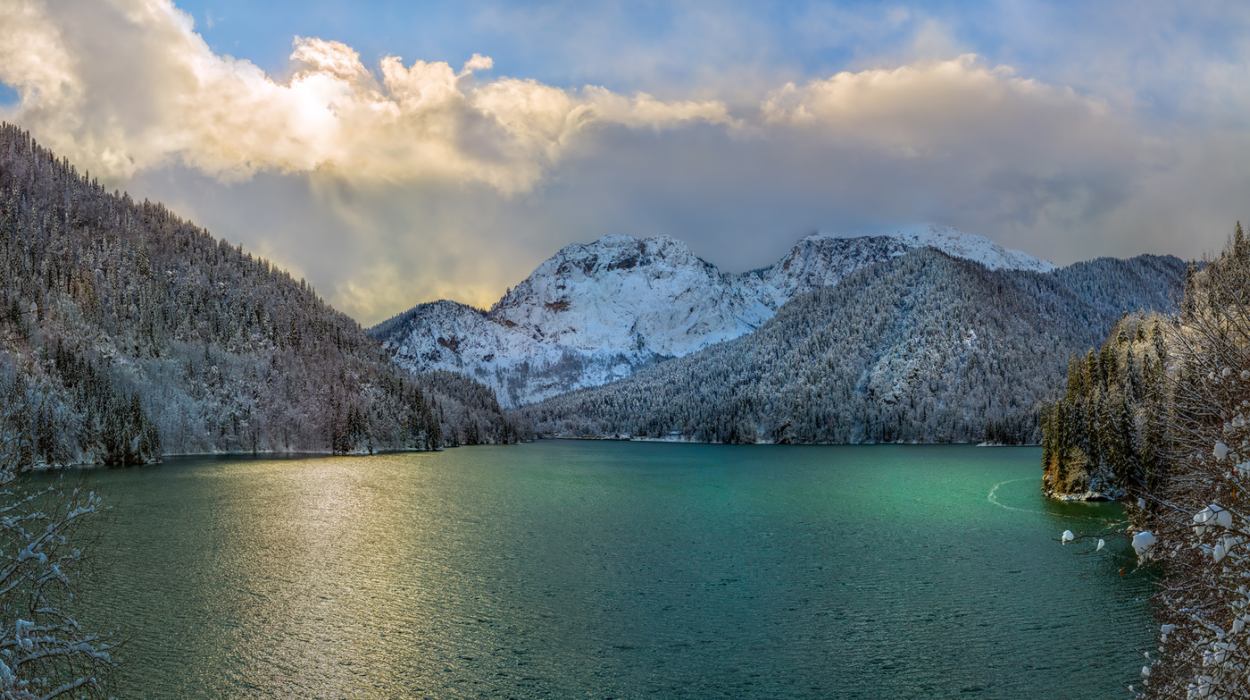 SUKHUM / AQW'A ― According to Adamur Bagatelia, the director of the Ritsa National Park, there is an abnormal warm weather prevailing over the high-altitude lake Ritsa and Auadkhara. The snow cover near Lake Ritsa is much less than last year, and it is unlikely to freeze this year. 
"Ritsa will apparently not freeze this year, as there have been no severe frosts. The thermometer reaches -5°C to -7°C at night and hovers around 0°C during the day. Although there should be at least three meters of snow at this time of year, there is only about one meter on Auadkhara and a concerning 60-70 centimeters on Ritsa. This is a stark contrast to last year when Ritsa had three meters of snow," said Bagatelia.
+ More than 600,000 people visited Ritsa National Park in 2022
+ Ritsa-Auadhara National Park, Abkhazia
The lack of snow and warmer temperatures may cause water shortages in springs and at the Ritsa Hydro Power Plant during summer, according to Bagatelia. He noted that the passage to Lake Ritsa is currently open, and the road has been cleared of snow that fell the previous day. Despite more expected precipitation, all services and equipment are ready to keep the road clean, and they are working at night to ensure that the road remains in perfect condition.
Starting from Monday, February 13, the Ministry of Internal Affairs of Abkhazia has prohibited cars without winter tires from entering the Ritsa Park area to prevent accidents and protect the well-being of citizens and visitors. This measure will remain in effect until further notice.
Bagatelia confirmed that the park management supports this decision, which is a proactive measure since there have been no traffic accidents in recent years.