Understanding Abkhazia: KAFKAS Foundation Marks 30 Years of Independence with Insightful Panel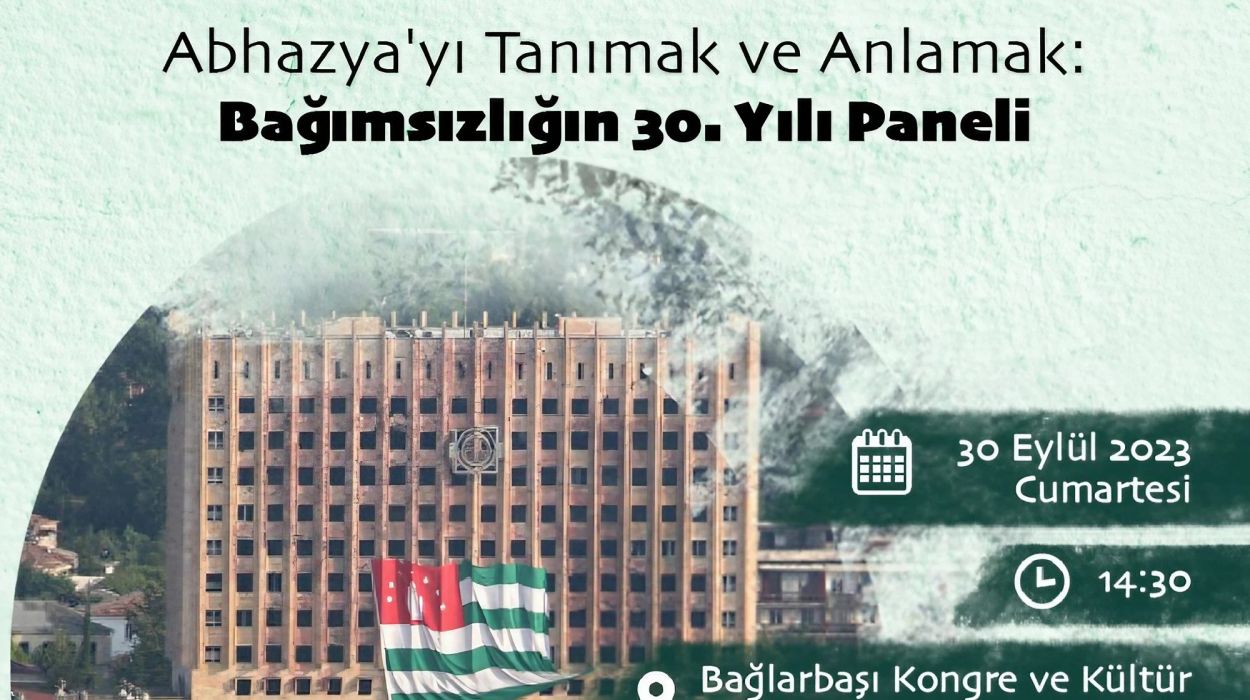 ISTANBUL —  This year marks a significant milestone - the 30th anniversary of the victory in the Patriotic War of the people of Abkhazia in 1992-1993 (Georgian-Abkhazian war). To commemorate this, the Türkiye-based KAFKAS VAKFI (Caucasus Foundation) is organising a special panel titled "Understanding and Recognising Abkhazia: 30th Year of Independence". The event is scheduled to take place on September 30th at the Bağlarbaşı Congress and Culture Centre in Istanbul.
Aiming to shed light on Abkhazia's journey to independence, its historical context, and its current state, the conference will be held in the Seminar Hall of the Bağlarbaşı Congress and Culture Center from 14:30 to 18:30.
Program Overview:
The conference is structured around two sessions, each led by esteemed chairs and featuring a diverse array of speakers who will bring unique perspectives on Abkhazia's history and development.
The first session, running from 15:00 to 16:30, will be chaired by Prof. Dr. Berat Bırfın Bir. Speakers for this session include Erol Kutalia discussing "Abkhazia's Story of Independence", Guram Gumba presenting "The Road to Independence: Abkhazia" online, and Cem Kumuk exploring historical lessons from Abkhazia and Georgia on the brink of independence between 1917-1991.
Following a brief intermission, the second session will commence at 17:00 and conclude at 18:30. Dr. Emir Fatih Akbulut will chair this session, with Atay Ceyişakar discussing the "Solidarity of the Circassians of Türkiye Before and After the Georgia-Abkhazia War", Oktay Chkotua talking about "Return in the Context of Homeland-Diaspora Relations" online, Mecdi Cengiz reflecting on "The Independence of Abkhazia: Past and Present", and Levan Mikaa discussing the "Diaspora as a Key Element of Abkhazia's Development" online.
This meticulously organised event by the KAFKAS Foundation promises to be an enlightening experience for all attendees, offering a deeper understanding of Abkhazia's path to independence and the significant role of the diaspora in its development. Those interested in Abkhazia's history, the geopolitical dynamics of the region, and diaspora relations are encouraged to attend.