The 'Immortal Regiment' March Took Place in Sukhum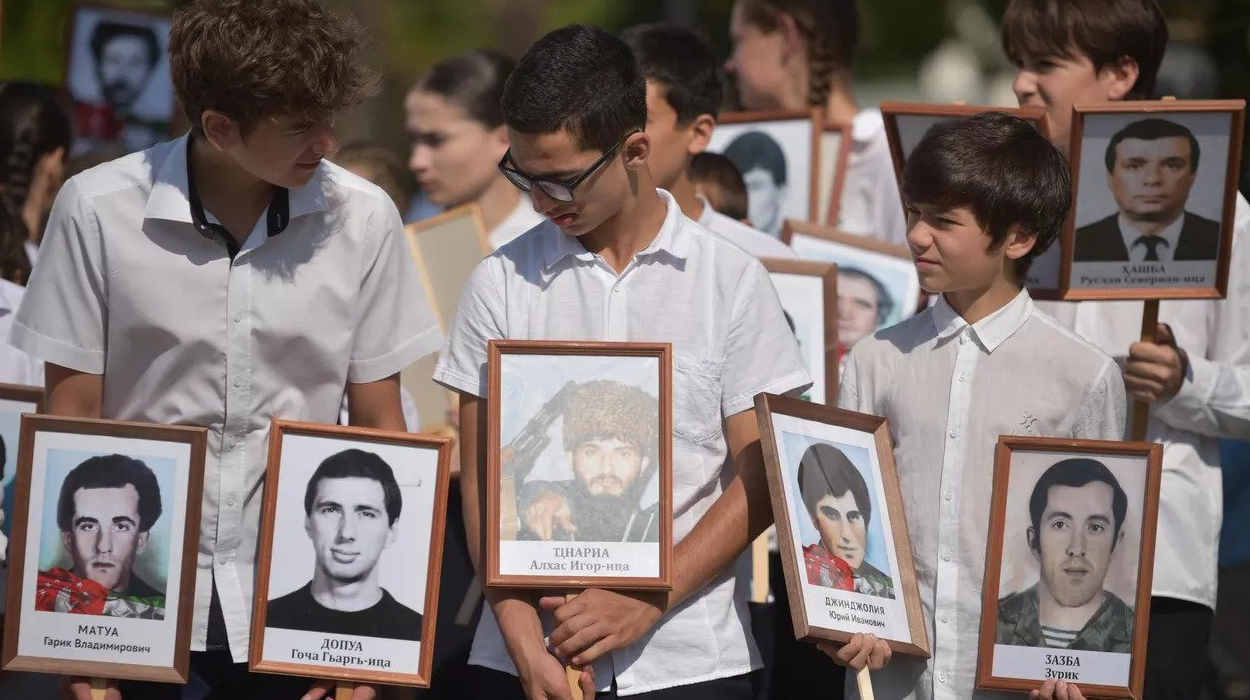 SUKHUM / AQW'A —  In Sukhum, the 'Immortal Regiment' event took place, marking the 30th anniversary of the Victory in the Patriotic War of the people of Abkhazia spanning 1992 to 1993.
The procession began at the Abkhaz Drama Theater square at 11 a.m., featuring portraits of fallen relatives from the war. Displayed alongside were photos from the personal archive of journalist Ekaterina Bebiya, showcasing the war's participants.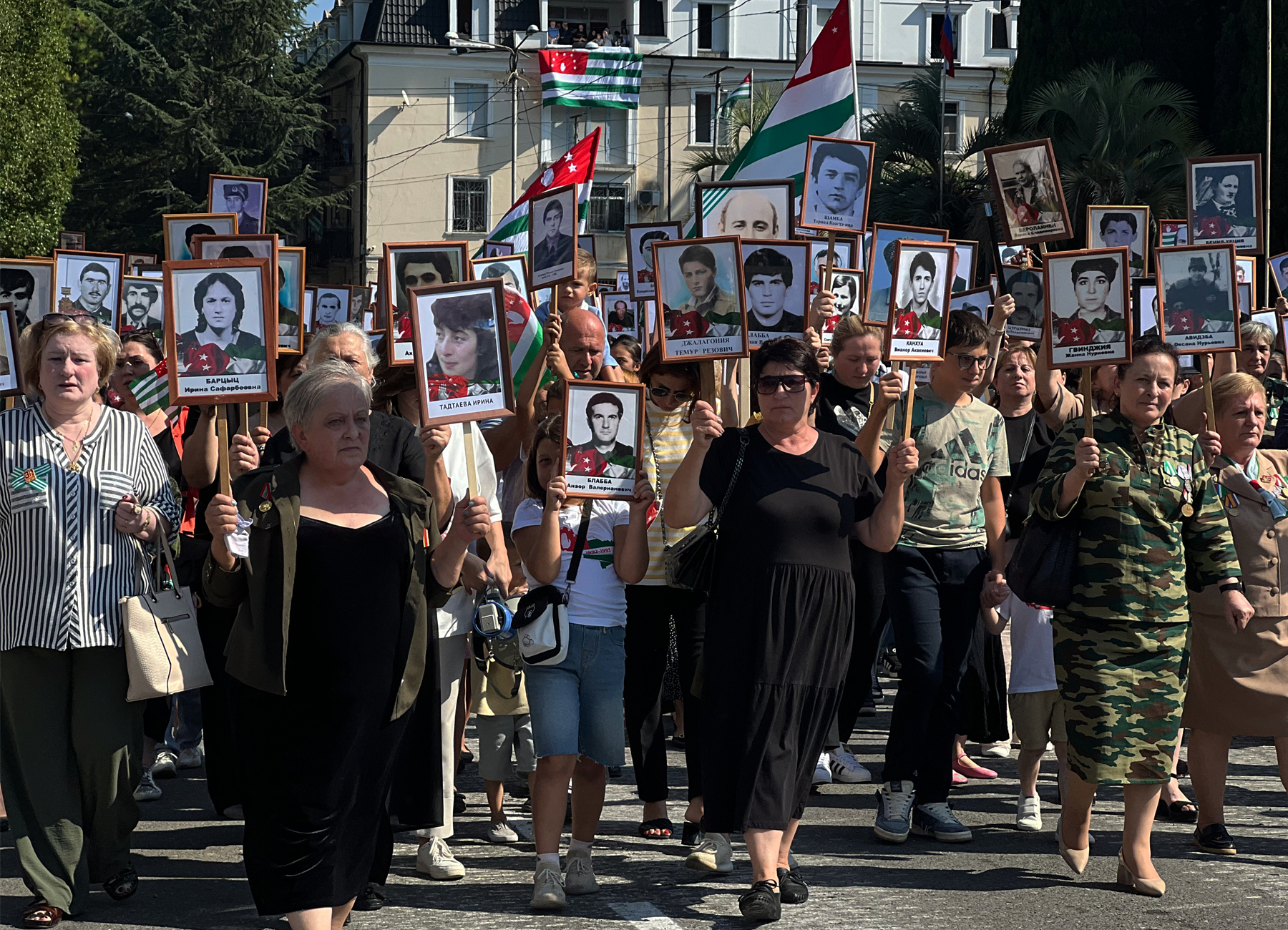 Nearly a thousand individuals participated, many holding several portraits. Over half of them were children from across Abkhazia. A palpable sense of familiarity permeated the atmosphere, with moments where the faces in the photographs seemed to come to life, a sentiment shared by many.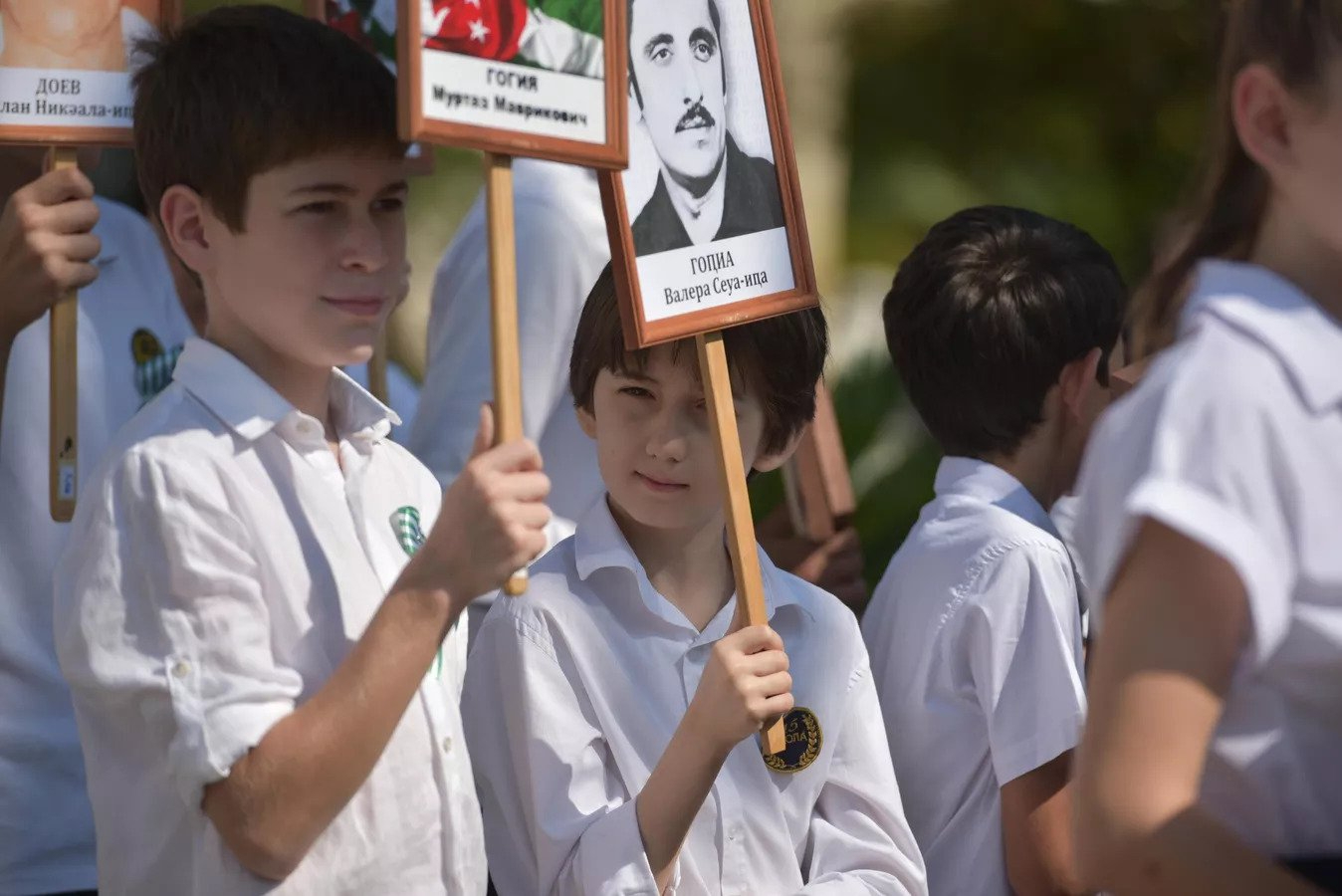 "The sentiment that 'as long as we remember them, they live on and have merely stepped into eternity' echoed throughout," was a frequently expressed sentiment.
Upon reaching Liberty Square, where the procession paused for a parade, we spoke with several attendees. While spirits were high, discussing the fates of their pictured relatives often brought tears to their eyes.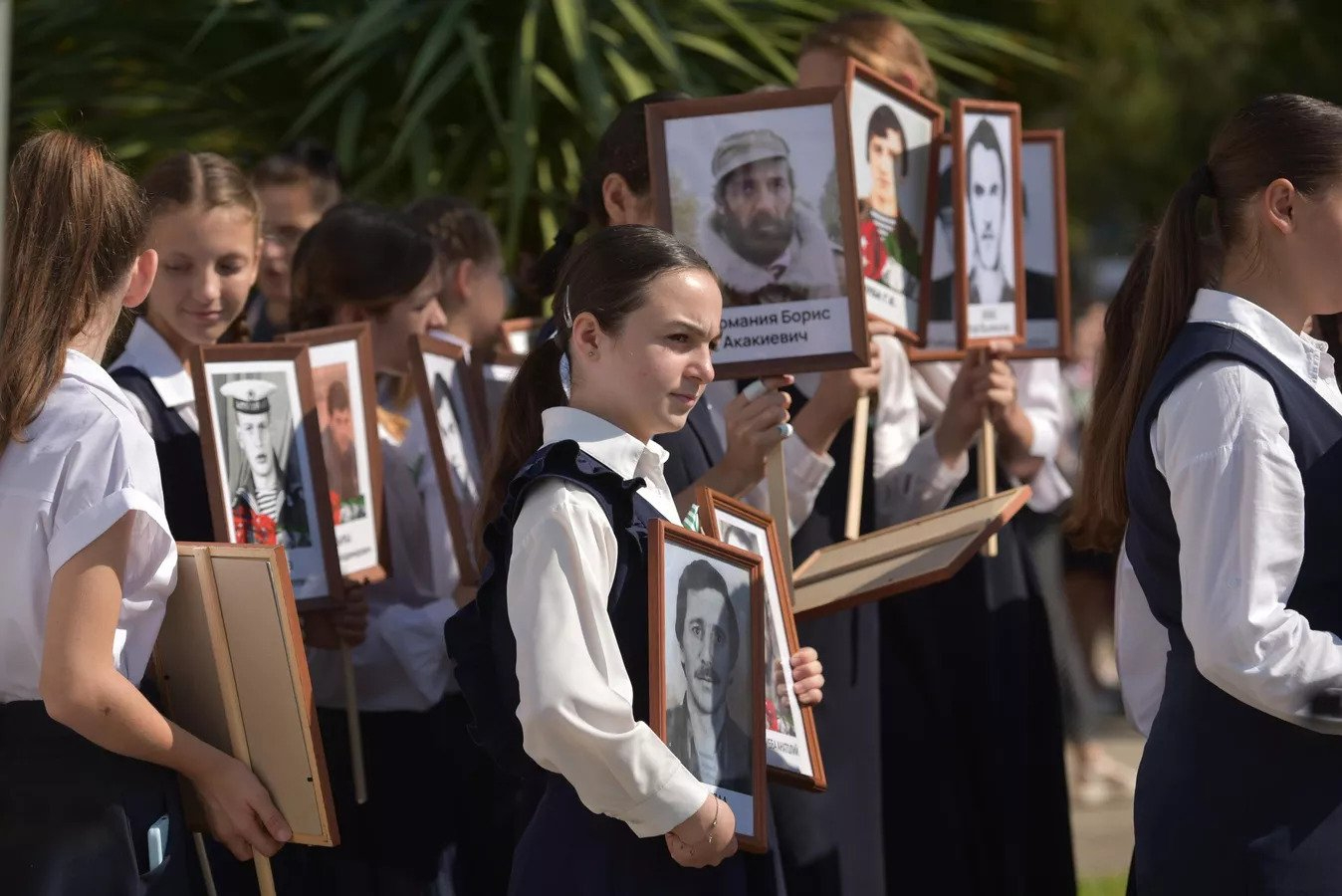 Irina Karkhalava recounted the bravery of her brother, Arkadiy, who, as a part of the "Capella" group, had fought on the Eastern Front. He tragically lost his life in 2002 while on duty at the Georgian border. Another of Irina's brothers fell on October 24, 1992, in Ochamchira.
A student from Sukhum, Temur Adzinba, arrived with a portrait of his uncle, whom he was named after. "He was my grandfather's brother. He fought on the Eastern Front, was killed during a courageous act of blowing up a Georgian tank. For this, he was posthumously awarded the 'Hero of Abkhazia' medal," shared Temur Adzinba.
For Zhanna Kvitsinia, the pain was about her brother, Beslan, a fighter on the Eastern Front, who disappeared in June 1993.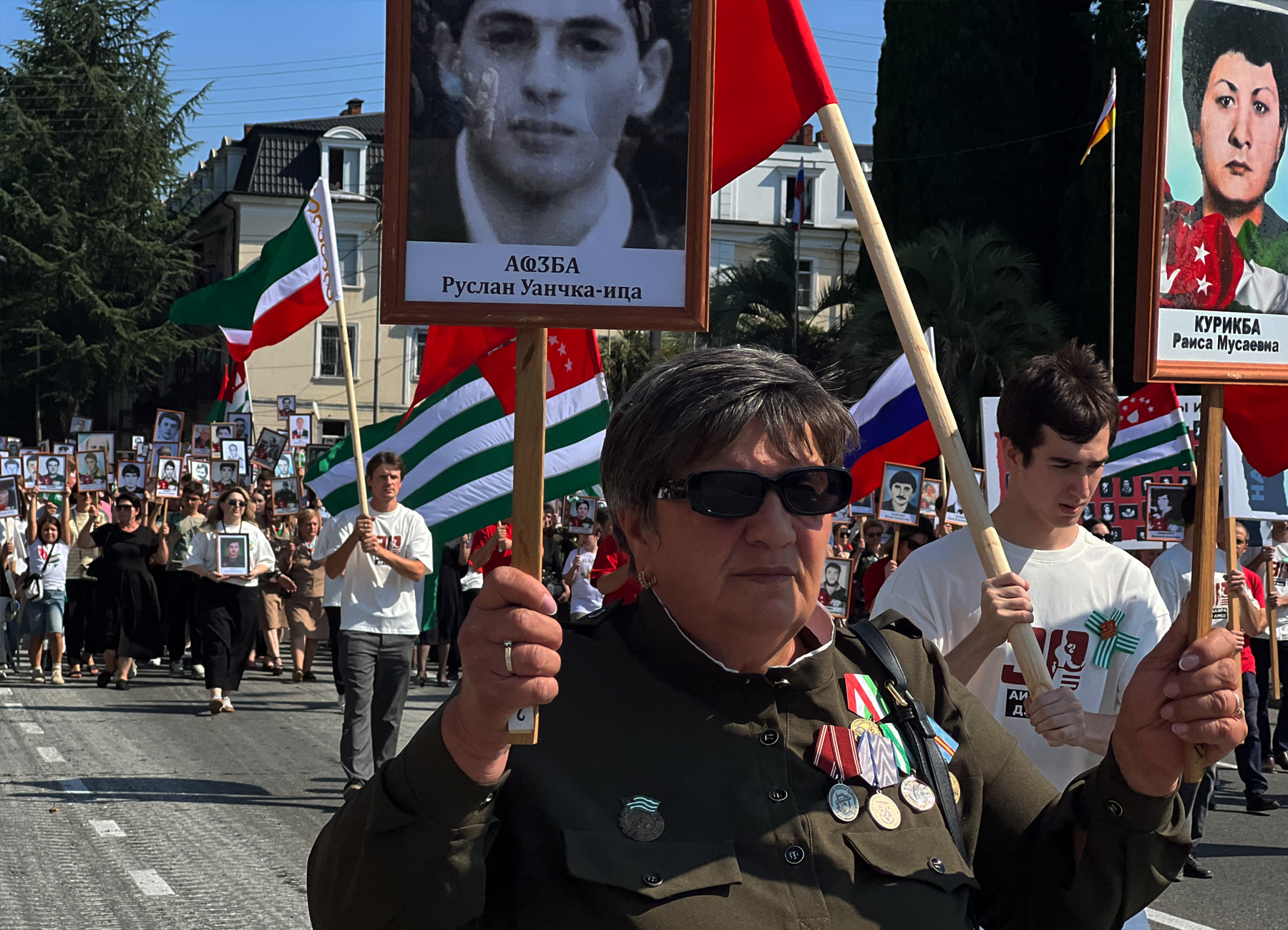 Although brief, these heartfelt stories packed an emotional punch.
"The pain persists, but we've learned to coexist with it," was another common refrain.
Many attendees preferred anonymity, believing that their departed loved ones would not have desired the limelight.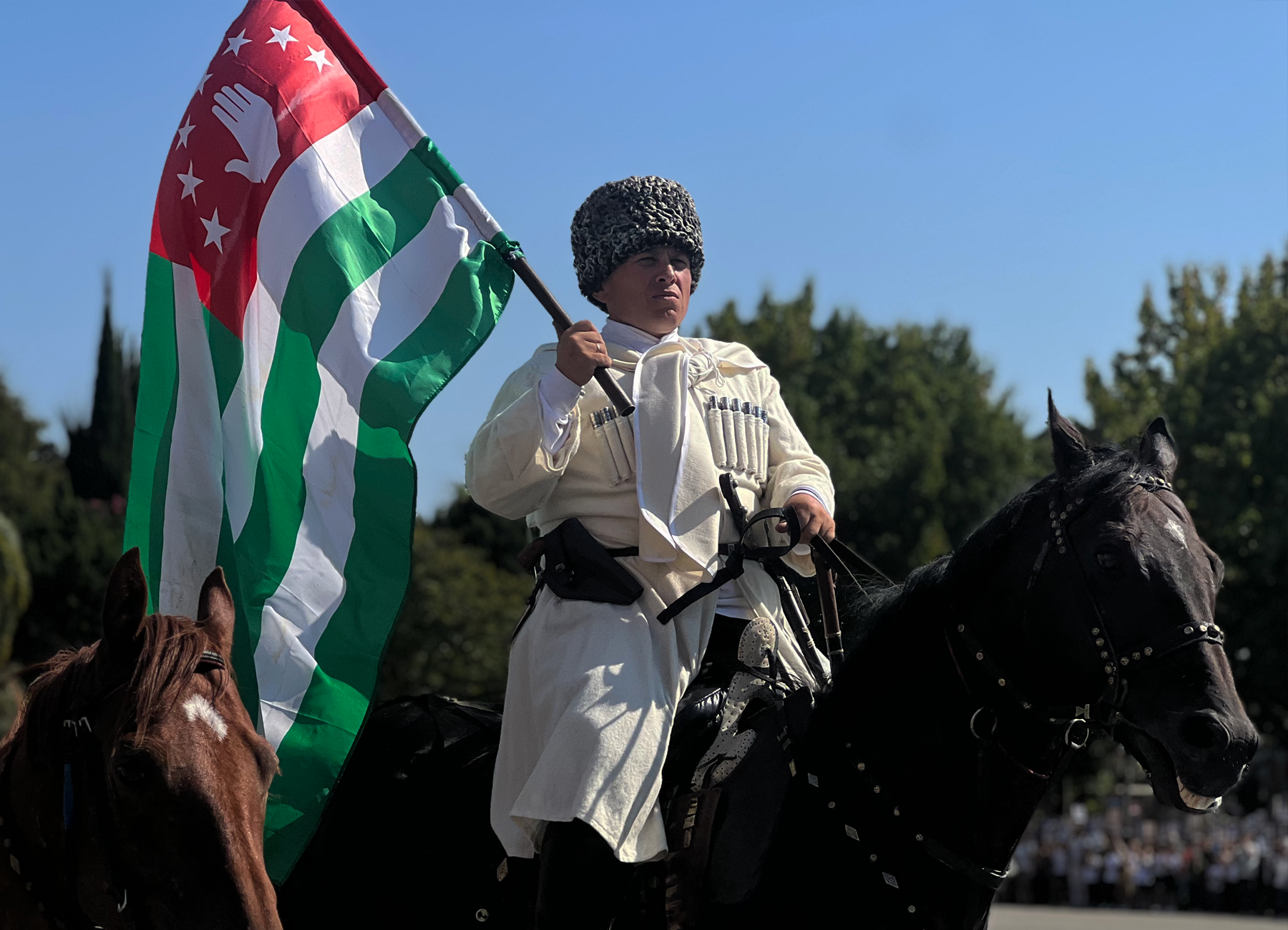 "They served without thinking of themselves. Their primary goal was our independence and freedom. They wouldn't have wanted the spotlight," shared an elderly woman, who lost both her son and nephew in the conflict.
She added, "While their absence deeply saddens me, especially on days like this, their sacrifice for our homeland is undeniable. Our responsibility is to ensure their lives were not given in vain."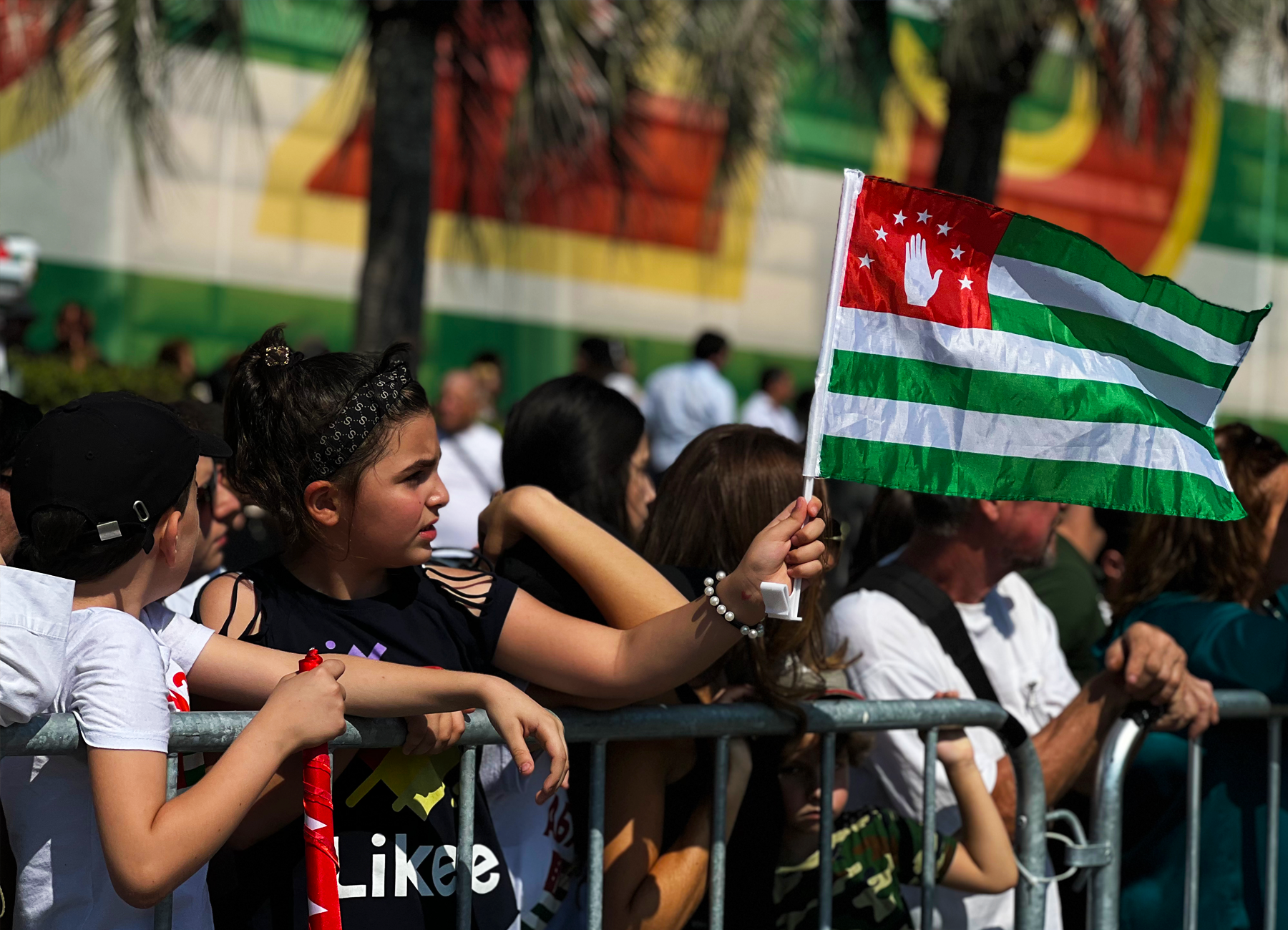 The first "Immortal Regiment" event in Abkhazia took place on September 30, 2016. Approximately two and a half thousand people participated. Residents of Abkhazia marched through the streets of Sukhum from the Red Bridge to Freedom Square, carrying photos of their relatives who died during the Patriotic War of the people of Abkhazia and from the injuries sustained thereafter.