Memorial Candles Lit in Park of Glory for Fallen Fighters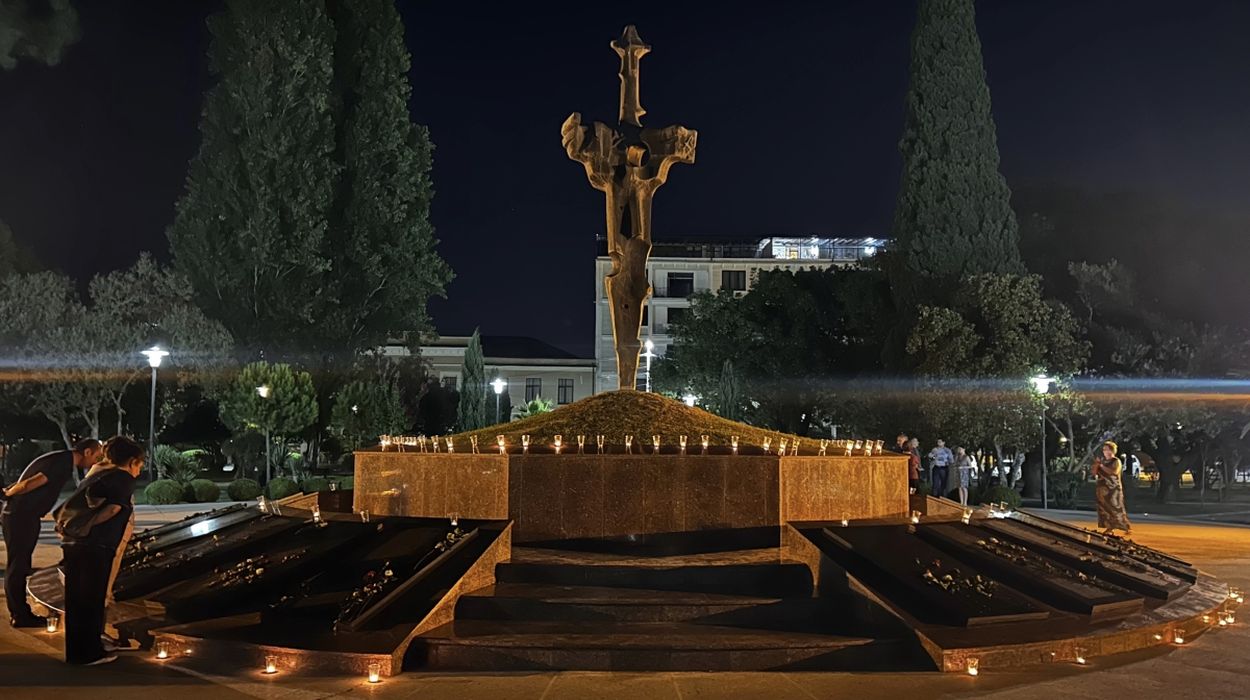 SUKHUM / AQW'A — For 25 years, representatives of civil organisations have been gathering at the Park of Glory at 19:00 on September 27 to light memorial candles at the graves of fighters who lost their lives in the Patriotic War of the people of Abkhazia from 1992 to 1993 and are laid to rest in the heart of the Abkhazian capital.
This evening, they arrived at the Park of Glory to honour the memory of those who fell for the Freedom and Independence of Apsny, along with their children and grandchildren.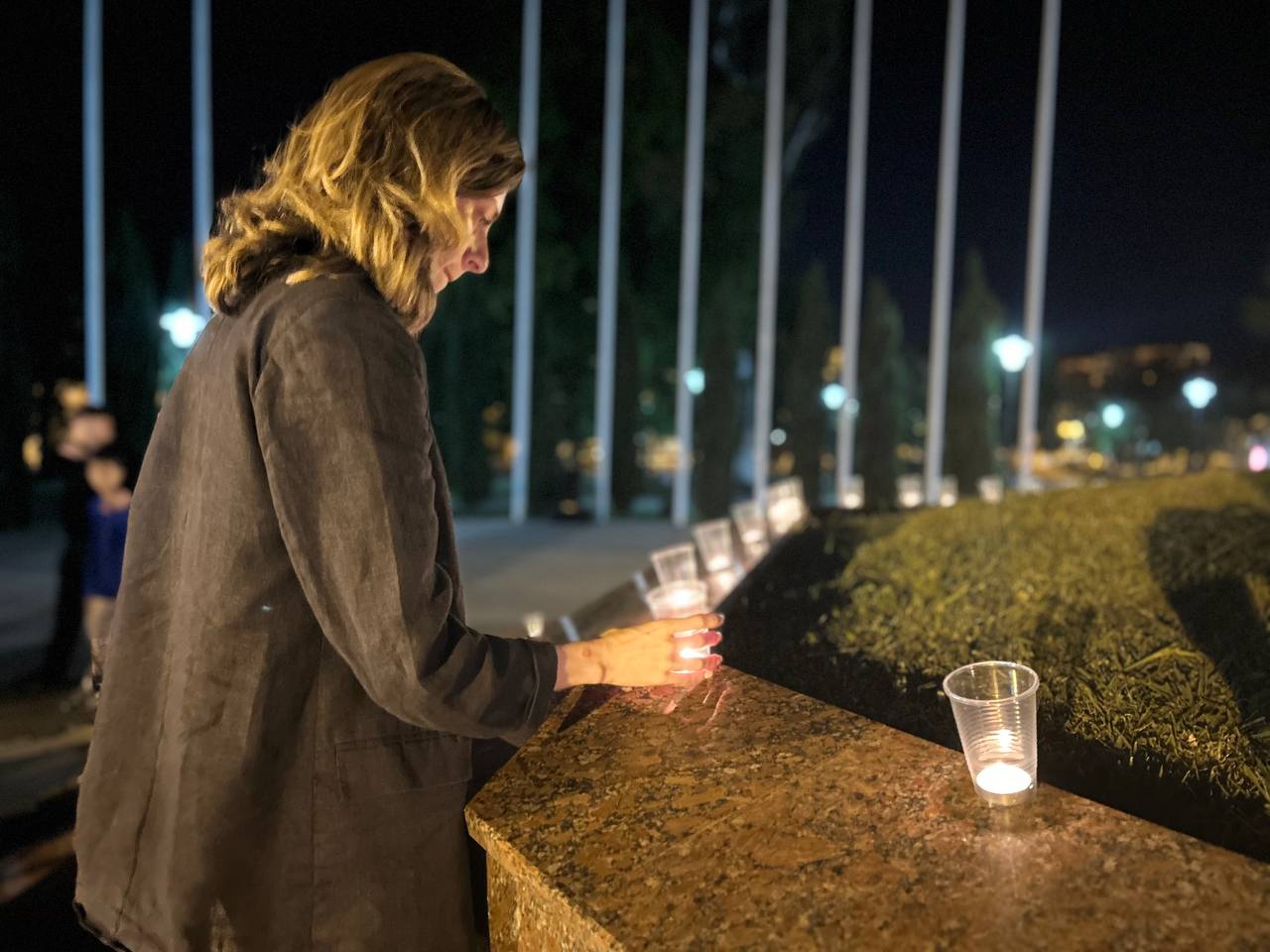 The initiative for this commemorative action is led by the Center for Humanitarian Programs. "Shortly after the war, we, the staff of the Center for Humanitarian Programs and our colleagues from other civil organisations, began visiting the Memorial to the fallen soldiers in the Park of Glory on the evening of September 27. Over time, this has become a tradition, and for the third decade, we have been coming here to light hundreds of candles and lay flowers on anonymous graves and marble slabs engraved with the names of the deceased to honour their memory on the significant and long-awaited day of Sukhum's liberation.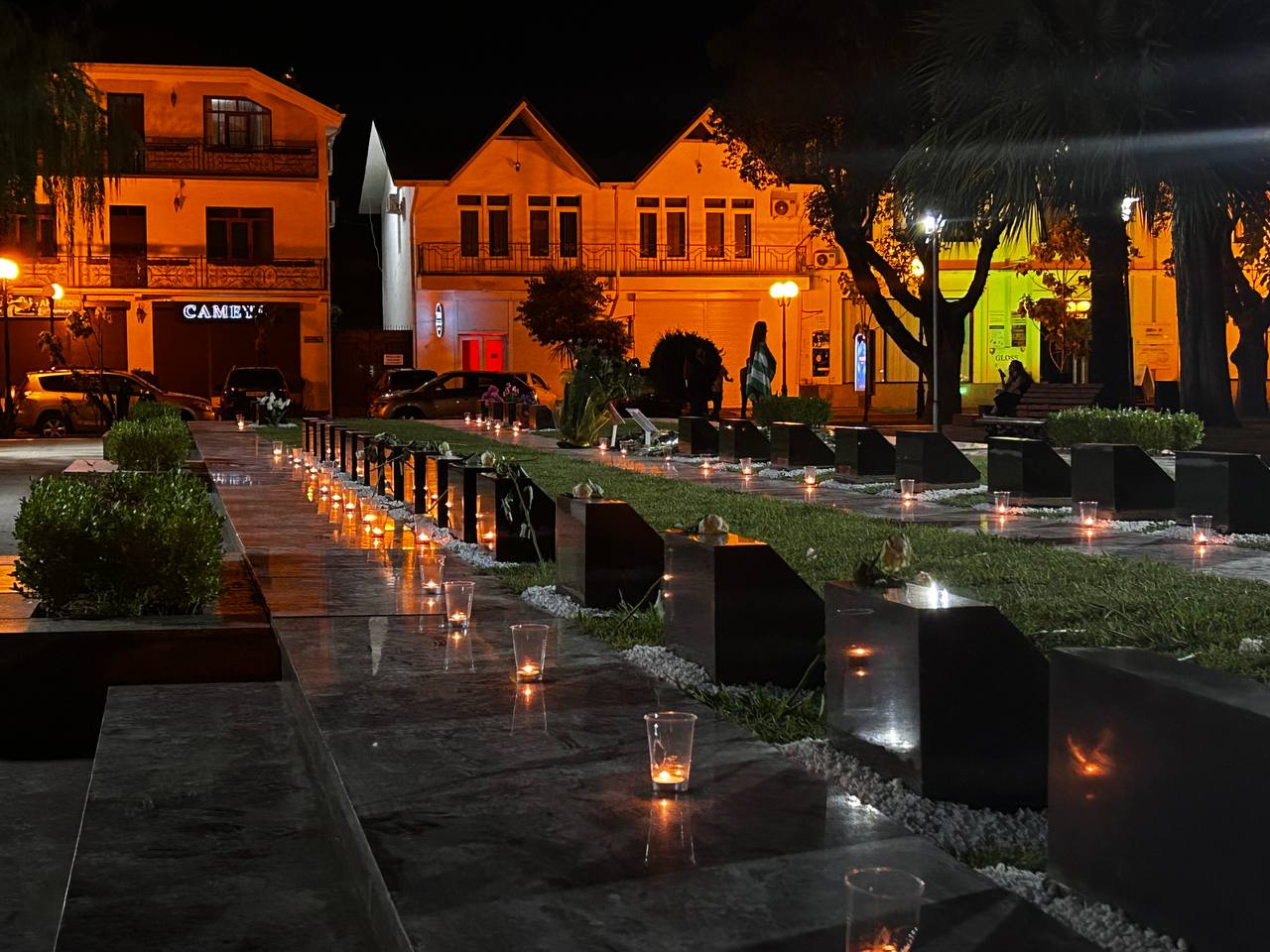 This event unfolds quietly, without speeches or music. We meet here with our friends, many of whom are veterans, engage in quiet conversation, recall this day in 1993, remember our relatives and friends who didn't return from the war, and often, we simply remain silent," shared Arda Inal-Ipa, Co-Director of the Centre for Humanitarian Programs.