What to expect from the renaming?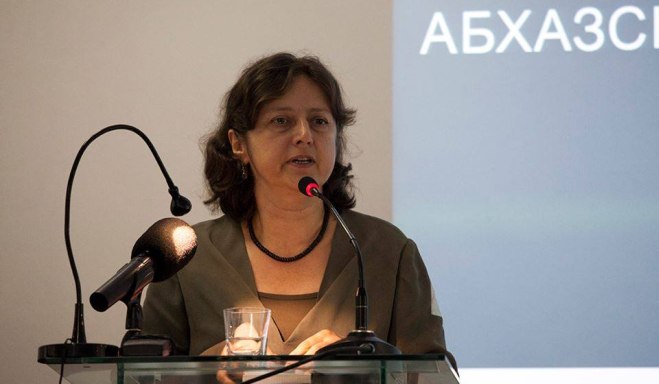 PRAGUE -- From 1 January 2014 the Georgian Ministry for Reintegration will be renamed the Ministry of Reconciliation and Civil Equality. The head of the Department Paata Zakareishvili made an announcement about this to journalists yesterday at a press conference. What to expect from this renaming? From Sukhum comes an answer to this question from co-director of the Centre for Humanitarian Programmes, Arda Inal-Ipa.
Arda Inal-Ipa: Of course, I would say that this is a positive step, but in Abkhazia there has long no great belief in names and publicly voiced intentions, because they have often proved to be at odds with the reality. Therefore, what is important is precisely what kind of strategy in relation to the conflicts the people who have come to power bring forth. The fact is that last year, when the government changed, there were high hopes, but unfortunately nothing has changed in the reaction of the Georgian authorities to the attempts of Abkhazia to emerge from isolation and to establish contacts with the outside world, despite frequent statements to the effect that the new people understand that Abkhazia's isolation is not in the interests of either the Abkhazians or the Georgians. If this name change is simply an external measure to alter the facade, then, of course, this will not lead to any change. If, though, this is but a first step to revise mutual relations, to understand and to accept the new reality, when Abkhazia has now for 20 years been building its own independent state, then I think it would be a great contribution to future stability in the region and to the mutual relations between the peoples.
This interview was published by Ekho Kavkaza and is translated from Russian.