Up to the sources of the River Bzyp in the mysterious valley of Pshyts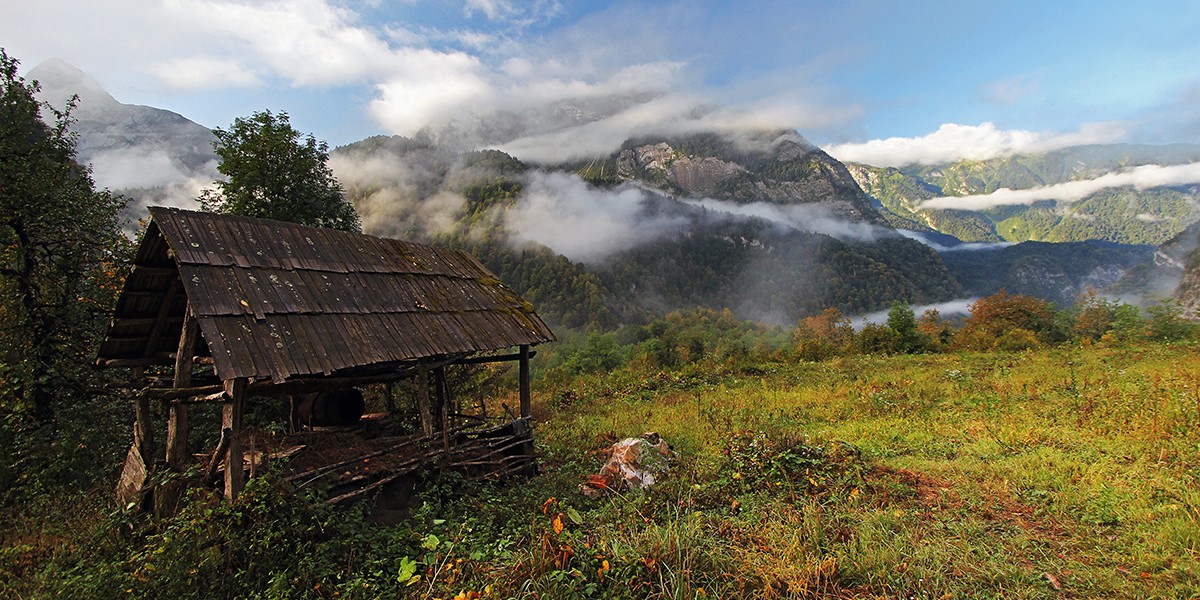 Like the majority of Abkhazia's mountain-rivers, the Bzyp flows through a narrow gorge between vertical canyons that soar above the abyss to a height of hundreds of meters, whilst in width they may not extend to twenty meters. If the distance between the stony shore is 5-7 meters, then the depth of the flow can reach 10-20 meters.
One of the winter-expeditions of the project "Highland Abkhazia / The Seasons" will take place in the valley of Grybz, through which the raging River Bzyp flows.