Ascent of the famous Arbaika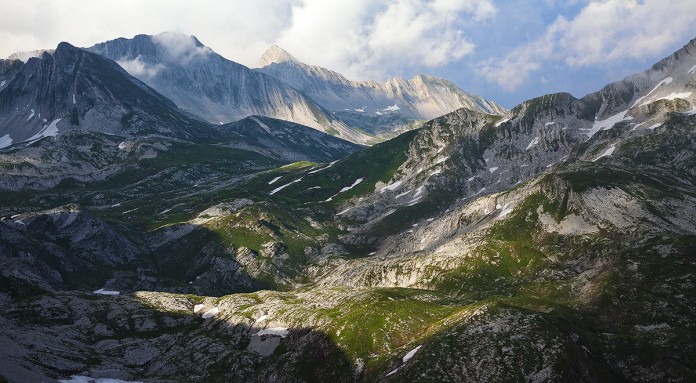 The last winter-expedition for the project "Highland Abkhazia / The Seasons" will take place on the mountain-massif of Arbaika.
Mountain-massif Arbaika in Abkhazia
Arbaika in the Gagra District presents the most extensive panoramas of mountains and the sea in Abkhazia, fantastic glacial forms, ancient homesteads of the "Ts'ans" (we have already spoken about them), and, finally, the deepest caves in the world. 
This area, which has preserved most beautiful glacial relief-forms, is the result of glaciation that occurred 2 million years ago. Karstal highland-strips have fantastic shapes with sharp edges. In the limestones can be found shells of extinct marine animals. 
Climbing Arbaika in winter will be incredibly difficult, but even in summer it is not the easiest of routes: in the Gagra upland there is almost no water. Rainfall precipitations and melt-water are absorbed by the karstal rocks and surface at the base of the ridge as waterfalls, rivers and lakes. Here one finds the famous Geg waterfall, near which was filmed the scene of the duel between Sherlock Holmes and Professor Moriarty in the well-known Soviet film. 
The history of the Gagra Range is associated with the names of many scholars: botanists, geologists, and of course, speliologists. In the Gagra upland is located the largest cave in the world, known as the Krubera Raven; its depth reaches 2,199 meters. In the same area, in one of the caves in the Iljukhin system, is equipped the speliologists' camp of Alexander Efremov, Vice-Rector of the University of the Friendship of Peoples. Abkhazia is one of the centres of world-caving: here are located the three largest caves in the world and seven out of the leading hundred.