Songs of the ancestors: The "Raida" festival will be held at the State Philharmonic Hall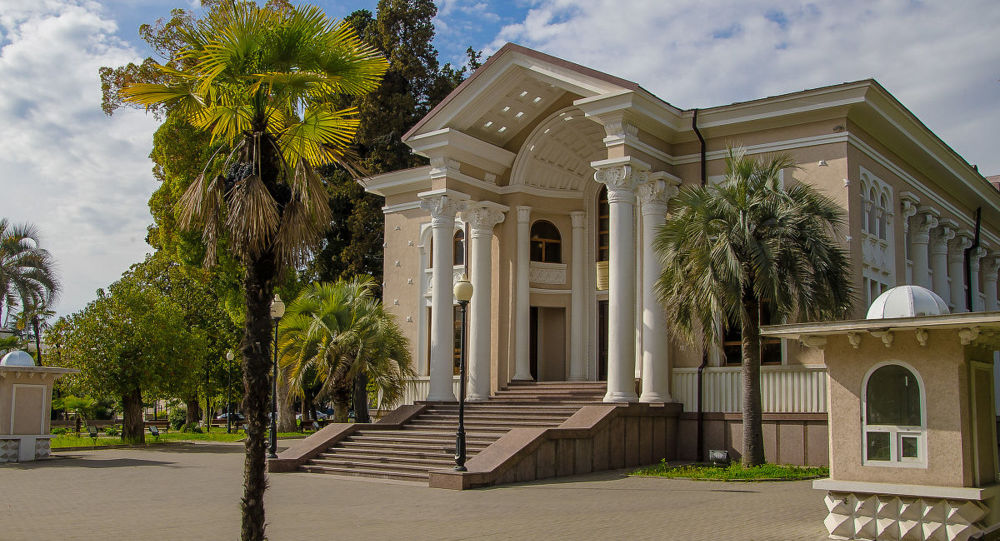 SUKHUM -- 'The tenth festival of the folklore vocal ensembles of Abkhazia, "Raida", will be held on 9 October at the State Philharmonic Hall,' Nuri Kvarchia, the Head of the Republican Centre for Folk Art named after Kortua, said.
'As is well-known, more than 150 unique folk-songs are gathering dust on our shelves, which were left to us by our ancestors and which were recorded by various collectors of folklore, such as Ivan Shamba, Bagrat Bagatelia, Konstantin Chengelia and many others. These unique works have long been waiting for someone to perform them, and our Centre has turned its attention to them,' noted Kvarchia.

This year the festival is ten years old; it was created with the aim of reviving the folklore heritage of the people of Abkhazia. Ten ensembles from the cities and villages of Abkhazia will take part in the anniversary festival, each group performing three folklore folk-songs.
'Almost all regions of Abkhazia are involved, from Gal to Gagra. This year the ensemble "Raida" from Gudauta, "Akhymaa" from the village of Zvandripsh, the ensemble "Ritsa", led by Honoured Artist Galina Dzidzaria, and many others are taking part. More than 30 folk-songs will be heard during the evening,' said the Head of the centre.
The "Raida" festival is held every year; it was first held in 2010, only three groups taking part in it — from Ochamchira "Yertsakhu", from Gudauta the "Ritsa"-ensemble, and from Gagra "Kiaraz". After each concert, participants are awarded diplomas and commemorative prizes for their contribution to the preservation of the folklore-heritage of the Republic of Abkhazia.