Anthology of Adyghe Symphonic Music: 1922-2022" Project Preserves National Academic Music Heritage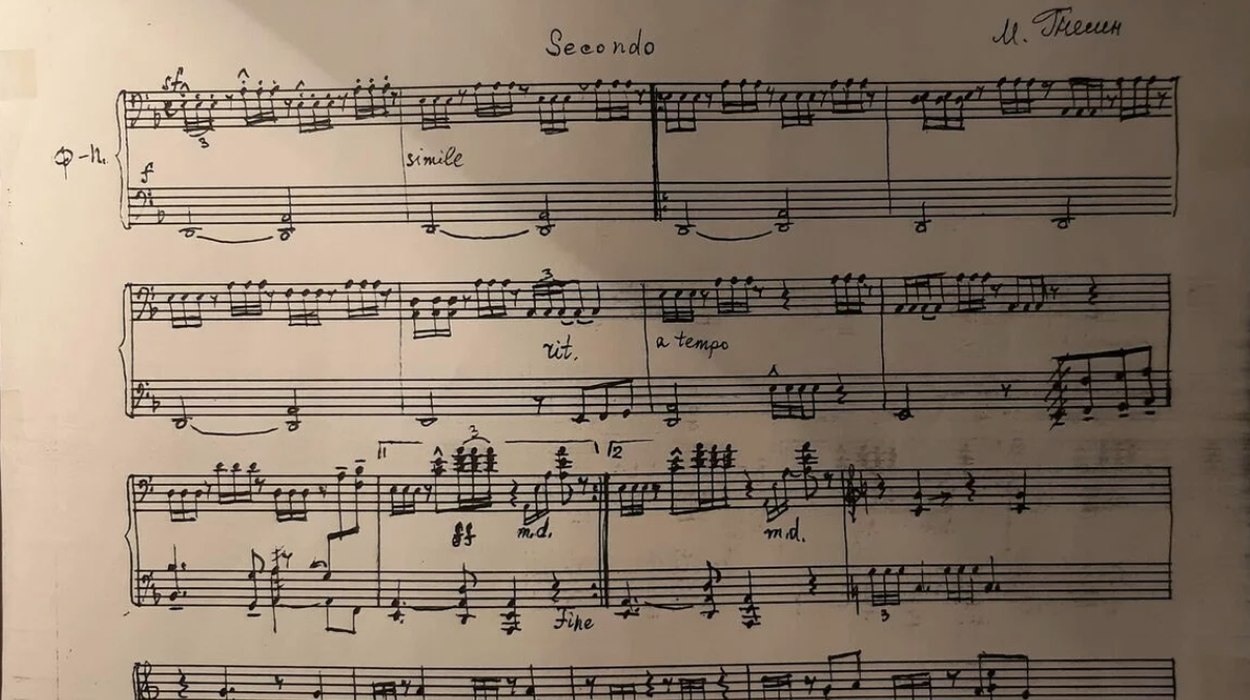 SUKHUM / AQW'A  ― The International Youth Music Art Center in the Republic of Adyghea, in collaboration with St. Petersburg Nikolai Rimsky-Korsakov State Conservatory and composer Artem Pysy, has completed the first part of the "Anthology of Adyghe Symphonic Music: 1922-2022" project. The project was supported by the Presidential Cultural Initiatives Fund.
The project team achieved a significant accomplishment, repairing rare manuscripts of all layers of Adyghe (Circassian) music, writing their notes and arrangements, conducting rehearsals, and finally recording the sound in digital format. The results of their work are now available to listen to on a double CD.
The project preserved and immortalized a large music collection written in the first half of the 20th century in Adyghea. This will allow everyone to get acquainted with the origins of national academic music and the first attempts at composition. Moreover, music school, college, and university students can also benefit from these experiences during their education.
The "Anthology of Adyghe Symphonic Music: 1922-2022" project has recreated a sound context that helps to understand the republic's academic music heritage. They have concretized important pages of Adyghe music culture history and made them accessible to a wide audience beyond the republic's borders. The project team plans to present the details of the work at a presentation in the capital, Maykop, in the coming months. The restored and recorded compositions can be listened to on the project's website (https://circassianmusic.ru).
From the website:
The "Anthology of Adyghe Symphonic Music: 1922-2022" project aims to preserve a vast body of composer heritage that has been formed over a century of the region's history.
Adyghea has been home to a large number of composers, including not only native Adygheans but also authors from other parts of Russia who found inspiration in this land. However, despite their contributions, high-quality recordings of their compositions have been scarce. Individual compositions were only recorded on dictaphones or TV cameras, and the majority of symphonic music written in Adyghea has never been performed.
The "Anthology of Adyghe symphonic music: 1922-2022" project seeks to address this issue by professionally recording the entire body of symphonic compositions by Adyghe composers, as well as compositions by composers of other nationalities based on Adyghe folk material that have never been professionally performed and recorded before. The first part of the project, a double CD, has already been released. This project not only preserves the region's cultural heritage but also makes it accessible to a wider audience.