Abkhazian Opposition Calls for President's Resignation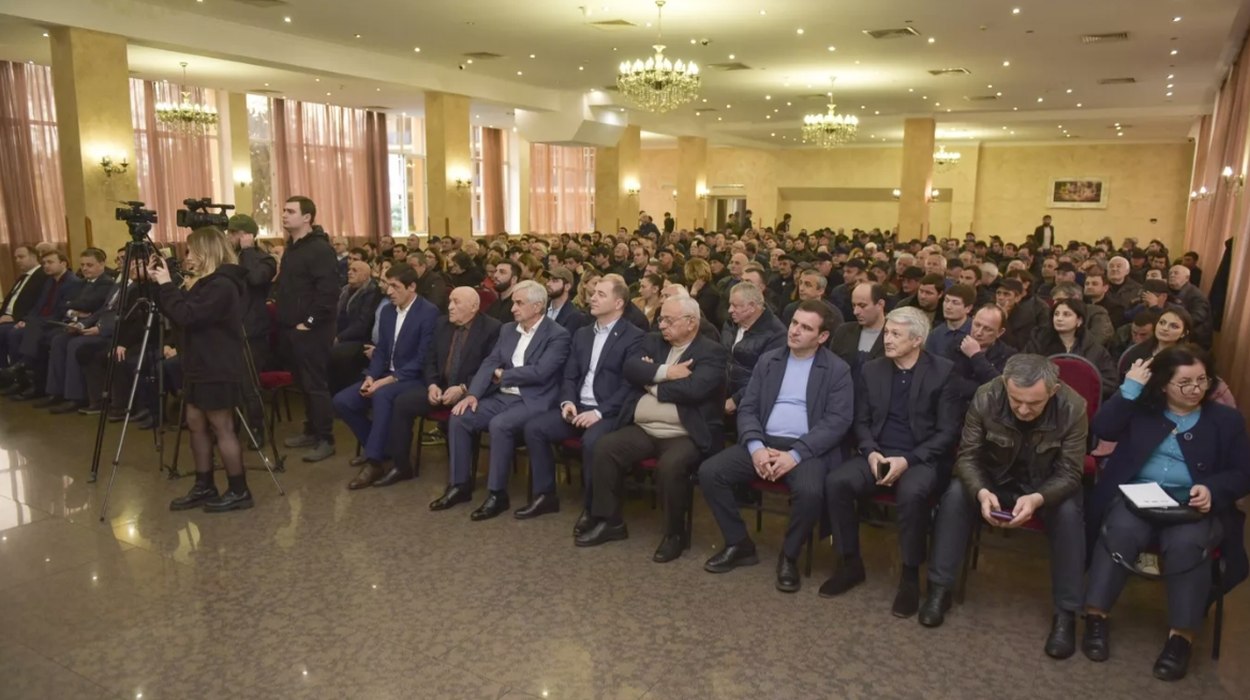 SUKHUM / AQW'A ― The "Forum of National Unity of Abkhazia," an opposition party, recently convened at the Inter-Sukhum Hotel, where a resolution was unanimously adopted, urging the President Aslan Bzhania to voluntarily step down.
The resolution cited the administration's inability to bring about significant changes, rectify errors, halt land sales, and hold those responsible for miscalculations and mistakes that have negatively impacted society. The congress concluded that the president and his executive branch were no longer capable of governing the country.
Applause filled the room as the proposal was announced. Former Abkhazian leader Raul Khadjimba addressed the congress, emphasizing the need to support young politicians who make up the majority of the opposition. He praised their progressive thinking and different worldview.
Khadjimba also acknowledged the emergence of new political organizations, such as the movement led by Adgur Ardzinba, noting that young politicians were committed to preserving national interests.
This is not the first time the Abkhazian opposition has called for President Bzhania's resignation.