Congress of the "Forum of National Unity of Abkhazia" held in Sukhum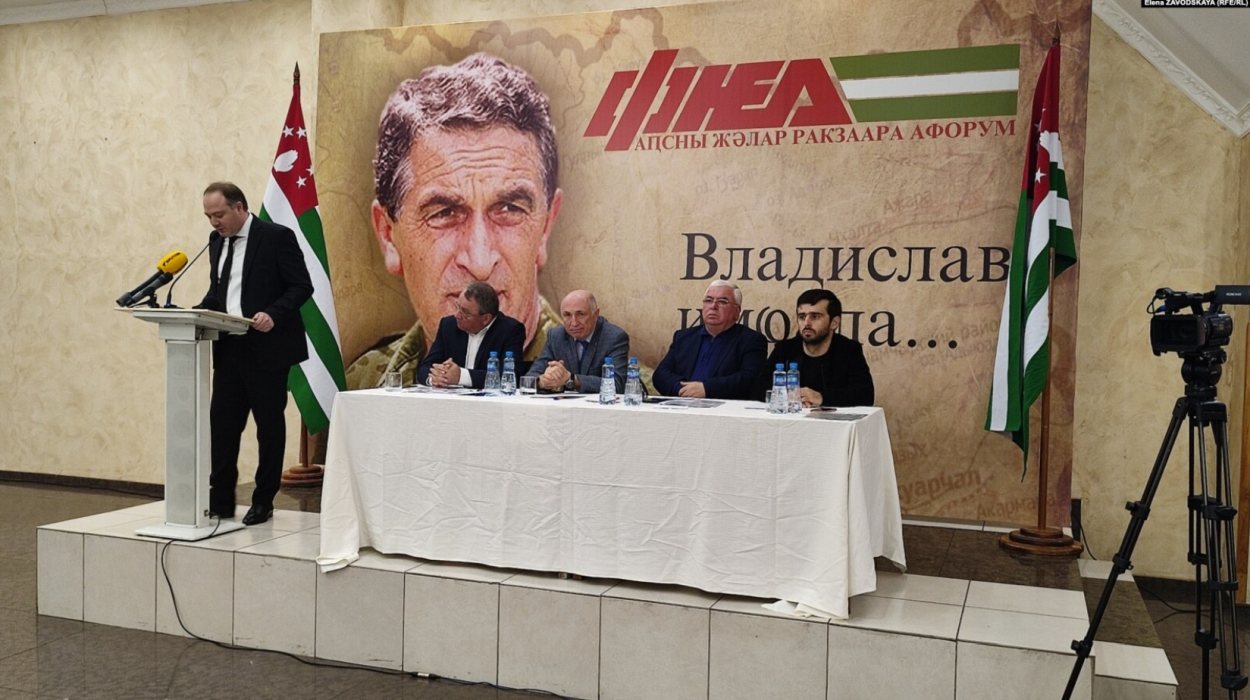 SUKHUM / AQW'A ― On Wednesday, March 29, the congress of the "Forum of National Unity of Abkhazia" (FNUA) convened at the "Inter-Sukhum" hotel in Sukhum. The attendees adopted a resolution that outlined key issues the party plans to address with the current government.
One major concern raised during the congress was the "anti-people's decision" to increase electricity prices. The FNUA urged Parliament to reconsider this issue as soon as possible. Additionally, forum members criticised the government's repeal of a decree banning cryptocurrency mining, which they claimed was a provocative action that led to an energy crisis.
The congress also discussed the Abkhazian government's intentions to secure a 1.5 billion ruble loan from Russia. The FNUA deemed this plan as another ill-conceived move, similar to the railway export loan that burdened taxpayers.
Government measures to combat the coronavirus were scrutinized, with party members describing the efforts as uncoordinated, ill-conceived, mutually exclusive, and contradictory. The FNUA asserted that the government's actions resulted in disastrous consequences for a significant portion of the population, leading to the loss of approximately 1,000 lives.

+ Abkhazian Opposition Calls for President's Resignation
Another critical issue addressed at the forum was the transfer of the state dacha in Pitsunda to the Russian Federal Protective Service (FSO). The resolution called for the president to withdraw the draft agreement from Parliament, citing gross errors recognised by the Prosecutor General's Office.
The final document of the congress emphasised that the country's leadership was incapable of fundamentally changing the situation within the republic, correcting its mistakes, or holding those responsible for gross miscalculations that led to a decline in societal well-being. Consequently, the FNUA urged the executive power, headed by the president, to voluntarily resign.
During the congress, 21 members were elected to the political council, and Khajarat Khashimba and Daur Arshba were approved as deputy chairpersons, with Arshba appointed as the first deputy.