Abkhaz scholars have prepared an Abkhaz language textbook for Turkish schools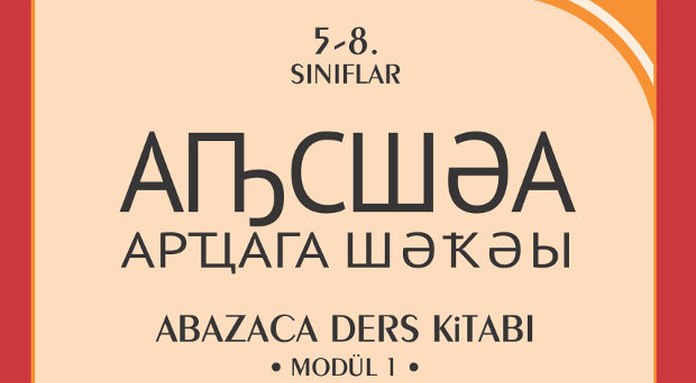 Abkhaz scholar-linguists have prepared for publication in Turkey a school-textbook for intensive study of the Abkhaz language.
In state-institutions of higher education and in schools in Turkey it is possible to study the Abkhaz language. We recall that the Turkish print media announced already in June 2012 that the Turkish authorities were introducing teaching in state-universities and schools of the country a range of languages of the peoples living in the country, including the Abkhaz language. In a statement from the Ministry of Education of Turkey, it was stated that the introduction of a language as a subject of study there had to be at least 10 - 12 students wishing to learn the said language. There was also talk of the introduction of special teaching programmes and textbooks for learning languages.
Author of the project to create a training manual on the Abkhaz language for Turkish schools is linguist Diana Shamba. Also participating alongside her in the work on the manual were Aldona Azhiba and Adgur Shinkuba. 

Instruction in Abkhaz will be gradual and implemented in middle classes of Turkish schools.

"We have prepared for publication a book for the first year of education, and it comes bundled with a CD-ROM," Diana Shamba told Apsny Press.

During the production of the manual, Diana Shamba was sent by the Ministry of Education of Abkhazia to Turkey, where she became acquainted with the European programme in accordance with which the recommendation is to publish in Turkey books on the study of language.

In the sound-supplement not only conversations in the Abkhaz language are used but the songs authored by the popular Abkhazian composer Omar Sangulia. The book was translated into Turkish by the writer and publicist Hairi Kutarba.

The computer-version and the design of the textbook are the work of Kama Bigvava, whilst the illustrations are by the artist Astamur Kvitsinia.

"The Ministry of Education of Abkhazia has provided all the conditions for the preparation of the publication in the shortest time. Our experts have produced two versions, Abkhaz and Turkish," Minister of Education Daur Nachkebia observed to Apsny Press. He noted also the collaboration of activists from the Federation of Abkhazian cultural centres.

"Now the children of the Abkhazians living in Turkey will be able successfully to master their native language and the fundamentals of Abkhazian culture," is the assessment of Daur Nachkebia.

Source: ApsnyPress