9 reasons to visit Abkhazia, by Łukasz Kuźma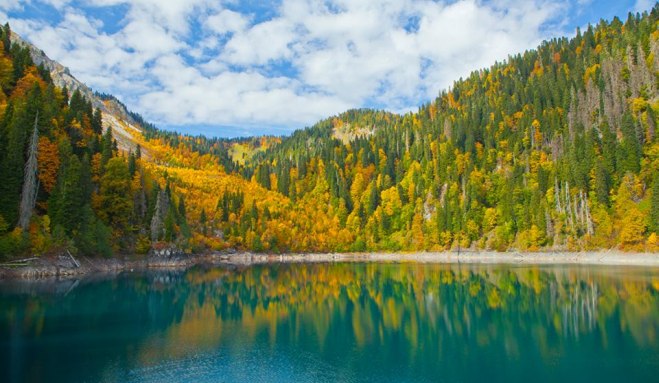 What do you see when hear Abkhazia? Mines? Barbed wire? Buildings with bullet holes? Encompassing gray? The war ended that only few years ago. And certainly Abkhazia does not seem to be a good place for a trip with your child? In our last post we drew a little dark picture of Abkhazia, today we will try to show you its other face. We found it to be a beautiful land right where Caucasus mountains meet the Black Sea. It's sunny, interesting and really friendly even for the youngest travellers because full of friendly and outgoing people.
Let us introduce you 9 reasons to visit Abkhazia even for longer holidays because this land offers so much to do there. Mountain views will take your breath away, sea will give you a nice chill and you will get a chance to see some interesting historical sights. But start from the beginning and follow our Abkhazia guide.
Read more: http://www.mynameisola.com/en/9-reasons-to-visit-abkhazia/
Polish: http://www.mynameisola.com/pl/9-reasons-to-visit-abkhazia/