Gudauta hospital will become a reserve hospital for potential COVID-19 patients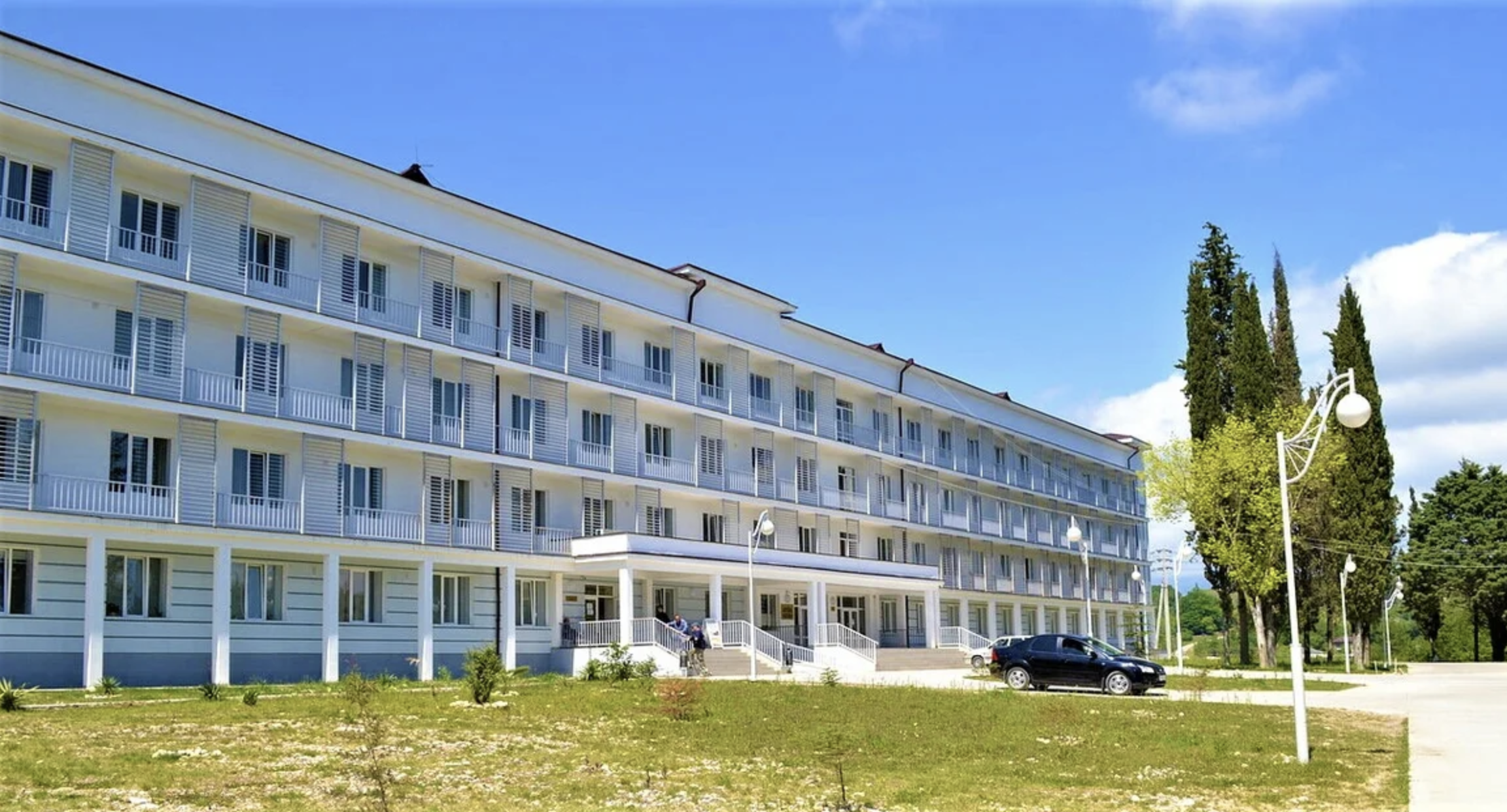 SUKHUM -- The Gudauta Central District Hospital will become a reserve hospital for potential patients with the COVID-19 coronavirus infection, the press service of the Ministry of Health and Social Welfare reports.
The head of the Ministry of Health, Tamaz Tsakhnakia, held a meeting at the Gudauta Central District Hospital on Wednesday, March 25 and used the session to discuss the preparation of a medical institution for the possible intake of coronavirus-infected COVID-19.
The Republican Tuberculosis Dispensary has also allocated twenty rooms for the treatment of patients with the coronavirus infection, if detected.
The press service of the Ministry of Health reported that in the city of Sukhum and in each district of Abkhazia, medical teams are also ready to provide home visit medical care too.
The department also appealed to youth and student organisations to join forces in informing the population about quarantine measures taken by the government. As well as providing information on the prevention of coronavirus infection, information on the location of treatment and prevention centres where citizens can receive appropriate assistance.
Currently, no cases of coronavirus infection have been recorded in Abkhazia.


+ The Chief Sanitary Doctor of Abkhazia has proposed unprecedented measures to protect against the Coronavirus be introduced

+ "War" with a pandemic: how in Abkhazia the spread of coronavirus is being fought

+ The WHO will assist Abkhazia in the fight against coronavirus

+ Additional measures to combat coronavirus introduced in Abkhazia

+ Antivirus design: The production of medical masks has begun in Sukhum